Click here to get this post in PDF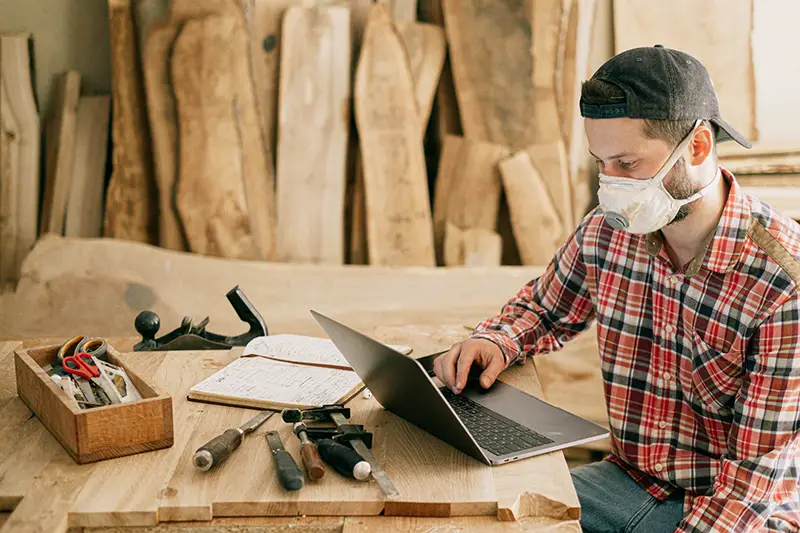 General Contractors, especially those that have spent some years in the industry, know that unforeseen circumstances are part of the job. As much as you try, you cannot always plan ahead of every situation. 
A cold hard fact: if something goes wrong during a contract, the contractor will be held responsible for damages. But how do you find a good insurance company near you? 
In this article, we show you 2 quick and easy ways to do this. 
Online tools to help you find local insurance companies for General Contractors
Thanks to advancements in technology, the world is now at your fingertips. You don't need to go from street to street in search of an insurance company for your business. 
However, while there are many insurance agencies, they may not be the best fit for you.  The good news is that there are some online tools to help you with your search for an insurance company close to you. 
Here are 2 of these tools:
1. LinkedIn: LinkedIn is like Facebook for professionals. The trick is to filter by area.
Every construction company – no matter the size – wants to be found. You'll find LinkedIn profiles that highlight their strongest points and what makes them stand out from the rest. In this case, you might want to search Contractors Liability Policy agent, or a more specific search Roofers Liability Insurance will generate a more relevant list.
A good thing is that you can also get to see their staff members, to get an idea of those you'll be dealing with. 
Some companies go as far as putting up videos and images. With these, you can get a chunk of the information you need about an insurance company without getting to leave the comfort of your home or making any calls. Some agencies that specialize in this field know the importance of urgency; in less than 3 minutes they can provide a quote for your policy as some may need it as soon as possible to start a project. You can check out General Contractors Insurance Quote from ContractorsLiability.com as they focus on these types of policies and you can get yours up and running in no time.
2. Google My Business: This is a Google-owned tool that allows companies to provide information about their organization. With this, there's always accurate information about insurance companies in your area. 
3 Things to look out for when choosing an insurance company
However, a local insurance company may not be the best way to go. A lot of times a nationwide insurance company can offer more at a better rate. 
Here's a shortlist of what to look out for when choosing:
1. Experience in Contractor Insurance: Be sure that the insurance agency of your choice has experience with contractor insurance before you settle for them. A general insurer without construction industry experience is unlikely to know the risks that contractors face.
2. Find the best rates: Don't just choose an insurance agency because they offer the cheapest rates. Remember that most times, you get what you pay for. Those that work with more insurance carriers (companies) tend to offer the best rates for the best coverage as they have many companies to choose from. 
3. Reviews: The best way to learn about an agency is not by what they say, but by what others have to say about them. Before you settle for an insurance agency, check the agency's online reviews. Reviews will tell you if they are all that they say they are.
Choose what's best for your business
Small local company or large nationwide organization: which is better? Apply our 3-tip checklist to compare insurance companies. Get the best rates for the best coverage wherever you are.

Crissa Bulao
My name is Crissa Bulao and I am a producer at Farmer Brown Insurance Agency and Contractors Liability. We specialize in providing business/property/entrepreneurs' insurance. We love helping all businesses no matter the size and class. Let FarmerBrown go to work for you!
You may also like: Why Insurance Companies Might Deny Your Claim
Image Source: Pexels.com