Click here to get this post in PDF
After the dramatic day of an auto accident, there are millions of things running through your mind, one of which might be filing a personal injury claim with your insurance company. You may have been on the wrong end of a severe injury and it can turn your life into ruin. However, insurance companies might deny your claim, regardless of the extent of the injury. If they do so,  or you are concerned about an unfair denial or underpayment, you can consult with vosslawfirm.com for help. 
Auto insurance companies run advertisements across TVs, billboards, and bus benches like clockwork. More often than not, they claim to have your back in the case of an auto accident. Yet, insurers frequently deny claims that should be covered. Insurance companies want one thing – money. Insurers profit when the amount of money in premiums is higher than what they are forced to pay on claims. That fact gives them a special concentration in denying claims. If they get away with it, that means more money in their pocket. They pretend to care and be on your side, but usually that is the farthest thing from the truth.
The first step after a claim denial is an appeal process with the company. Before you more forward with an appeal, figure out why they denied your personal injury claim, and be ready for a fight. If you need help with the fight against the ever-powerful insurance company, an Orlando accident attorney could help you tremendously in receiving the compensation you deserve. Again, there are a slew of reasons insurance companies may deny your claim, but knowing the usual suspects is a good start.
Florida Personal Injury Laws
Before we get into the possible reasons behind denial, you need to know the laws and statutes within the state. Florida is a "no-fault" state. This means that each person involved in the accident is responsible for his/her own injuries, no matter who is at fault. Drivers are required to carry PIP (personal injury protection) policies that cover up to $10,000.
When filing a claim for a personal injury, Florida has a few statutes that apply. You must receive an injury that is considered serious. Personal injuries that are considered serious are as follows:
Permanent loss of a bodily function
Scarring of disfigurement
Permanent injury within a reasonable degree of medical probability
Death
This all can get confusing extremely quickly. It is best to speak with a Florida attorney who has a team of people with extensive experience in auto accidents.
Invalid Policy
The most common reason your claim might be denied is an invalid policy on the day of the incident. Your policy is delicate, much more delicate than you think. You may have even been unaware that your policy was invalid in the first place. There are multiple reasons your policy would be deemed invalid.
First, you cancelled it. This is seen far too regularly because people are always shopping for the best deal around. If you've recently changed auto insurance carriers, your policy could have been canceled without you knowing.
Second, you missed a payment or two. If you miss a payment, your policy will lapse, and the carrier will not cover you in the case of an auto accident. It could happen as quickly as one week after a late payment.
Both reasons happen far too often than they should and are valid reasons for insurance companies to deny your claim. To avoid this from happening to you or a family member, set up automatic payments so you never forget. Also, if you change carriers, immediately pick up a new policy. Do not wait, or you will be considered an uninsured motorist.
Suspended License
Driving with a suspended license is never a good idea. If you somehow end up with a suspended or revoked license, be an honest person and don't get behind the wheel. You could make someone else pay thousands of dollars in expenses that they otherwise wouldn't have to.
If you insist on getting behind the wheel when your license is suspended, the consequences could be horrible. Insurance companies will also consider the coverage you have with them totally void if you have a suspended license. Even though you may be paying for full coverage, the claim will still be denied since your policy was void.
The same concept will be used if you're breaking any state laws. Whether you were driving illegally, speeding, or driving distracted, the claim will be denied if you violate state law during the incident.
Company Does Not Believe Your Injury
Another one of the most common reasons your personal injury claim may be denied is the belief in your injuries. You've probably seen it first hand: a small fender-bender and the driver gets out holding their back or neck like they're injured. Many American people have tried this notorious scam to hopefully receive compensation for an "injury". Confidently, you aren't one of these greedy people. But if you are, the insurance company will figure it out and deny your claim.
The opposite side of this story is you truly did receive injuries. If you were injured, but the insurance company still denied your claim, it could be because of the time you filed the personal injury claim. The later you file a claim, the less likely insurers are to believe you. For example, you get in an accident in February where you end up with a broken neck. You then file a claim in June for a personal injury. Carriers will probably deny your claim because you waited so long and went about your life that entire time. Like all states in the nation, Florida has a statute of limitations. The Florida law states that you must file a claim within four years of the incident. Though some injuries happen over time, insurance carriers still have the prerogative to deny the claim if they believe your injuries did not occur because of the accident.
Having extensive medical forms and doctors' letters can help assure your personal injury claim will not be denied. If you need to file an appeal, an accident attorney will take care of everything. It could be in your best interest to hire an attorney as opposed to going it alone.
Pre-existing Injuries/Surgeries/Conditions
Similar to insurers not buying that your injuries happened in an accident, they may deny your claim if you have any pre-existing injury, surgery, or condition. Pre-existing injuries could be made worse by an auto accident, but you will need to show significant proof from a medical doctor, or your claim could be denied.
What to do When Your Claim is Denied
With any luck, your claim will be accepted, and you will not have to worry about it; but, in the case that it is denied, there are many steps to take. The most important step is to seek a personal injury lawyer. If you have an attorney on your side, insurance companies are far less likely to deny your claim.
Dennis Hernandez and Associates has an experienced team of attorneys who can catch the questionable acts insurance companies may try to pull on you. If you're in the Tampa area and receive serious injuries in an auto accident but your insurer denies your claim, see Dennis and his team to battle for the compensation you could be entitled to.
About the Author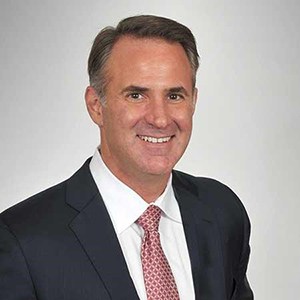 DENNIS HERNANDEZ
Dennis started practicing law at just 23 years old. He obtained his undergraduate degree from Duke University and continued to earn law degrees from Florida State University College of Law and Harvard Law School. Blessed with multiple associations, memberships and awards, Dennis graduated from the Trial Lawyers College. Mr. Hernandez is one of only 1,378 attorneys who claim this distinction. ​ In 1996, he founded firm Dennis Hernandez & Associates, P.A., which concentrates in the areas of personal injury, medical malpractice and product liability. Dennis is admitted to practice law in all State of Florida courts, The Supreme Court of the United States, U.S. Court of Appeals for the Eleventh District, U.S. District Court for the Middle District of Florida, and the U.S. District Court for the Southern District of Florida. Dennis can be reached via LinkedIn, Twitter, or at 855-LAW-DENNIS.