Click here to get this post in PDF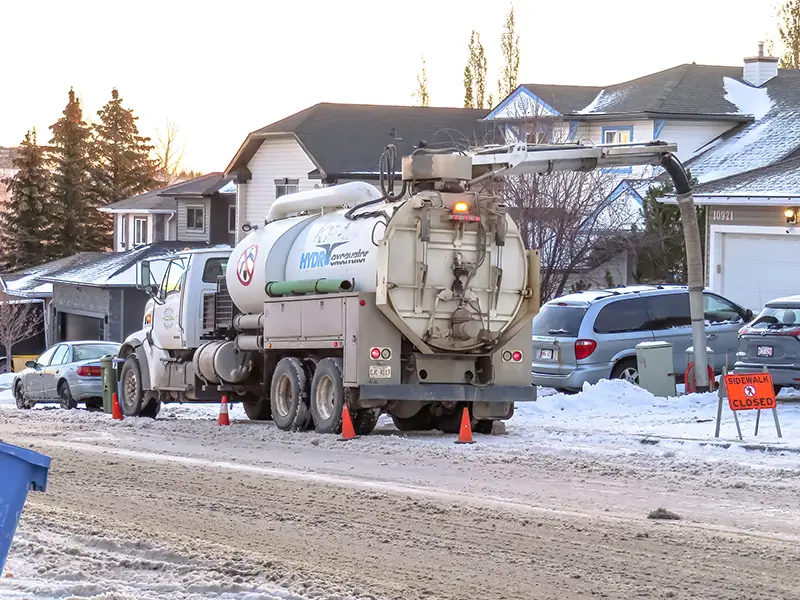 Hydro Excavation is one of the most eco-friendly excavation methods available today. It is non-destructive and non-mechanical and is safer than any other digging technique. This excavation method also protects your utility lines and is a great way to safely and efficiently dig underground.
Safer than other digging methods
Hydro excavation may be perfect for an effective digging method. It's faster, easier, and safer than other methods. The process involves digging small trenches to install pipes.
Hydraulic excavators can break up difficult soil and dig a deep hole without damaging the surrounding area. Hydro excavation is also better for the environment, minimizing pollution.
The hydro excavation also increases efficiency. There are fewer workers required, resulting in reduced labor costs. Additionally, a hydro hole minimizes the risk of injuries to workers.
Although hydro excavation is safe and effective, it is crucial to follow safety procedures and avoid risks. It will ensure the best outcome.
For example, hydro excavation uses pressurized water to loosen the soil and to suck up the slurry to find buried utilities. A designated dumping site must be selected when using this type of digging.
While traditional digging methods can be effective, they can lead to dangerous conditions for workers. In addition to injuries, there are also risks to the underlying utilities. These risks can result in power outages and service disruptions.
Less destructive than other methods
 Hydro trenching is a relatively non-destructive digging process. It uses high-pressure water, a vacuum, and water pressure to break up the soil and create a slurry. The earth is carried away from the excavation site in a large tank.
This method can be used for various projects, such as utility installation, setting light poles, running tubing, and pipe sewers. Hydro Excavation is considered safer, more environmentally friendly, and less costly than traditional excavation methods, which use heavy machinery and explosives.
Hydro Excavation reduces the risk of damaging underground utilities and minimizes the chances of digging. In addition, it provides better damage control and makes it possible to dig more precisely.
The process also helps to keep the excavation area clean, which is vital in any construction project. Digging in dirty or contaminated soil can cause damage to structures, which can prevent them from working correctly.
Non-mechanic and non-destructive
Hydro excavation is a safe and effective way to locate and expose underground utilities. It is also less expensive than conventional excavation methods.
Traditional digging methods involve heavy equipment, which can be dangerous. The use of mechanical equipment can also cause significant damage to buried utilities.
With hydro excavation, a contractor is only allowed to dig within a designated safe zone. It allows for accurate excavation of utilities, including water mains and telephone lines.
Another benefit of hydro excavation is the ability to remove contaminated materials safely. It ensures worker safety and lowers the risk of damaging a buried utility.
In addition, hydro excavation can be used for slot trenching, potholing, benching, and even pipe location. Because it is a non-destructive and non-mechanical process, it provides higher precision and better damage control.
Another advantage of the process is the speed it provides. In some cases, hydro excavators can do the job in as little as a day.
Avoid damage to utility lines.
An unfavorable outcome of an excavation project may occur if the buried utility lines are struck accidentally. It can lead to financial losses and injury. It can also disrupt vital services and cause dangerous explosions.
To avoid such situations, it is essential to properly locate and mark the underground utility lines before digging. Most jurisdictions require contractors to notify local public utilities before digging. Then, the contractor must use appropriate safe-digging procedures.
If the digging site is close to the buried utility lines, it is recommended to call 811 before starting the digging job. I called before digging is the most effective way to prevent damage to buried utilities.
Once the one-call center is notified of the dig, it will send a locator to identify the underground utility lines. A video inspection is often performed to identify hazards.
Once the buried utility lines have been identified, the next step is to organize the work site. It involves establishing a visual inspection of all buried utilities and putting up appropriate safety signs.
You may also like: Purpose Of Hydro-Excavation In Your Community
Image source: Depositphotos.com