Click here to get this post in PDF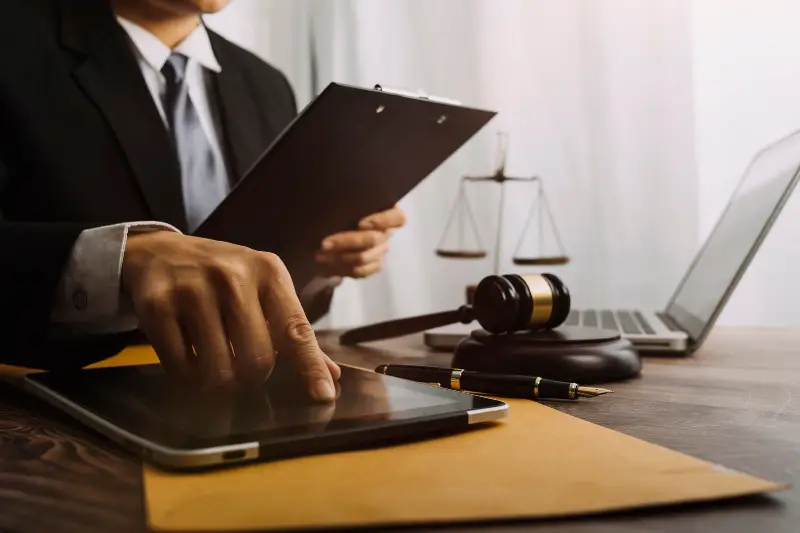 People have always squabbled over land. Most wars involved this type of dispute. Therefore, you can never be too careful when you're involved in buying real estate. Whether you're investing in real estate or own a property where an issue has developed, you need the services of a competent lawyer.
Using an attorney's services is imperative if you're investing, leasing, or owning commercial or residential real estate. Not only will you have an advocate on your side, but you can also wade through the fine print of a transaction clearly and confidently.
Real Estate Litigation Lawyers Make Real Estate Processes Less Complex
By using the knowledge of competition real estate litigation lawyers, you can keep on course and avoid any form of bickering, making each transaction phase- from negotiation to financing- a smooth and seamless process. 
For example, you may need a real estate lawyer if there is a disagreement about the title. Titles are proof of ownership, so a real estate attorney must handle any defect. In some cases, this may involve, for example, contacting an insurance company for failing to file a claim. In some cases, an injunction or declaratory judgment may be in order. A title attorney can help you in organizing the legal issues of your home sale, so property transactions go smoothly.
Settling a Boundary Dispute
Many times, real estate owners get involved in boundary disputes. A boundary dispute happens when someone encroaches on your real estate, or ignores the lines established for your property. If the boundaries are not clearly marked, fences may be installed in the wrong place, or buildings may be built on your land without your approval. The disputes may even extend to a neighbor's overhanging tree. 
In some instances, a dispute may arise when a neighbor's building or fence blocks out the sun or hinders the outside view. Adverse possession may also result in a property transfer sooner than expected. If you get embroiled in these controversies, you need someone who can handle the details that accompany these unwanted and unforeseen circumstances.
A real estate litigation attorney can help you avoid these types of problems by evaluating contracts and property descriptions to ensure your interests are thoroughly protected and met. If you're involved in a real estate transaction, he or she can also explain certain terms and recommend modifications. 
Breach of Disclosure
In some cases, an unsafe condition may arise on a property, such as lead paint or asbestos. Therefore, you'll need to make sure inspections are fulfilled, so you know exactly what you're getting when buying a property. By using the services of a litigation attorney, you can avoid buying real estate with costly flaws. 
In Illinois, a seller must disclose any defects that they know about that can adversely affect the value of the real estate or impair the safety and health of the property owner. In addition, the state's disclosure law holds sellers accountable for inaccuracies, mistakes, or omissions when disclosing real estate information.
When litigating a case, an attorney may question the seller's knowledge or find out if the error was related to a mistake or omission of a contractor, surveyor, or engineer. 
Breach of Contract
One of the foundational reasons to seek an attorney's help is when there is a breach of contract. After all, every real estate transaction involves a contract. A contract is signed when work begins on a piece of real estate, or land is sold. Therefore, a contract serves as a formal and official declaration showing that each real estate transaction party agrees with the agreement's terms and conditions.
The contract conditions include the property's description, title clearance info, the closing date, rights and responsibilities, and the terms regarding possession. If one of the parties breaches or breaks these terms, you'll need to show, with the help of your attorney, that the other party did not comply with the agreement.
While a real estate agreement may appear straightforward, it can also contain complex phrases and legalese that only make sense to an attorney. 
Breach of Duty
In some instances, you may have a problem with malpractice by a real estate agent, architect, or broker. If they breach their fiduciary duty or are negligent in the performance of their services, you'll need to confer with a real estate attorney.
You may need to file a lawsuit for breach of duty or malpractice if you don't believe a realtor, broker, or similar party failed to meet their obligations to you as a client.
Legal requirements for agents include: 
Completely promoting the interests of their clients.
Observing their customers' privacy. In other words, they must keep a client's financial data or personal information absolutely confidential.
Providing upfront communications.
Performing their duties to the best of their ability and in accordance with their knowledge.
Seek legal counsel as soon as possible if you have any doubts about your real estate agent's intentions.
Landlord and Tenant Issues
You might sometimes run into disputes with tenants if you're a landlord. You can determine your rights along these lines by speaking to a real estate litigation attorney. While your tenant may wish to enjoy habitability or quiet enjoyment of his or her home, you also must make sure that rents are paid and that tenants respect the use of your property. 
If a renter does not pay their rent or you're forced to lock out a tenant, you'll need help from a lawyer in order to proceed. Whether you're a commercial real estate tenant or a landlord or a residential or commercial property owner, you need to know where you stand when it comes to your rights as a landlord or a tenant. 
Learning More About Your Legal Obligations
When you're in the midst of a real estate transaction, you may wonder about your obligations under the law. Here, again, you need the services of a real estate litigation attorney. For example, if you choose to break your agreement because of a problem, can you get your earnest money refunded?
You may also want to know if the other party will be assessed a fee if you change your mind. Talking to an attorney will enlighten you as to what may happen if you terminate an agreement. 
To prevent delays and to stay on track, your attorney will work with you and collaborate with the other party's attorney, the mortgage loan officer, and the real estate brokers to coordinate inspections, conduct a title search, and arrange other contingencies.
Preventing and Managing Disagreements
Yes, disputes may also arise during the closing of your contract. Therefore, you cannot afford–literally–to go without legal support. In addition, the peace of mind you receive by using an attorney's services can reduce the stress involved in disputes and prevent future disagreements.
You may also like: Preparing Your Business for Litigation
Image source: Shutterstock.com