Click here to get this post in PDF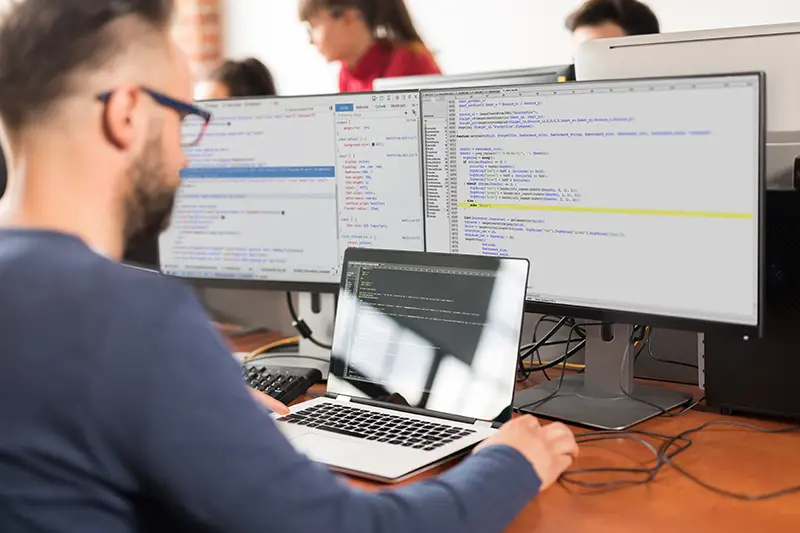 Drupal is a powerful CMS (Content Management System) that is respected due to its versatility and security. Drupal fuels more than 100,000 websites. Because of these features a huge number of Drupal clients include Government organizations, education industry, healthcare sector and other industries where security is a major concern. 
Facts about Drupal:
Origin: Drupal was created by Dries Buytaert, a Belgian software developer, in 2000. It started as a message board for Buytaert and his friends and was called "Drop" at that time. The name "Drupal" was derived from the Dutch word "druppel," which means "drop."
Open Source: Drupal is an open-source CMS, which means it is free to use, modify, and distribute. It is licensed under the GNU General Public License (GPL). The open-source nature of Drupal has allowed a vast community of developers to contribute to its growth and improvement over the years.
Modular Architecture: Drupal follows a modular architecture, which enables developers to extend its functionality by adding or modifying modules. There are thousands of contributed modules available in the Drupal community, covering various aspects such as e-commerce, SEO, social media integration, and more.
Scalability: Drupal is known for its scalability, making it suitable for websites of any size, from small personal blogs to large enterprise-level platforms. It has been used to power high-traffic websites like WhiteHouse.gov and Grammy.com.
Security: Drupal has a strong focus on security. It has a dedicated security team that actively monitors and addresses vulnerabilities. Regular security updates are released, ensuring that Drupal websites remain secure against potential threats.
Multilingual Capabilities: Drupal has robust multilingual capabilities built into its core. This makes it an ideal choice for websites that require content in multiple languages. It provides translation management features and supports a wide range of languages out of the box.
Community and Support: Drupal has a vibrant and active community of developers, designers, and users. The community provides extensive documentation, forums, and support channels for users at all levels of expertise. Drupal events, such as DrupalCon, bring together enthusiasts from around the world to share knowledge and collaborate.
Integration and APIs: Drupal offers integration capabilities with various third-party services and systems. It provides RESTful web services, allowing easy integration with other applications and platforms. Additionally, Drupal can serve as a content repository for decoupled or headless applications.
Adoption: Drupal has been adopted by a wide range of organizations and industries. It is particularly popular in the government sector, education institutions, healthcare organizations, and media companies. Many prominent websites and platforms rely on Drupal for their content management needs.
Continuous Evolution: Drupal has undergone significant evolution over the years. Major releases, such as Drupal 8 and Drupal 9, introduced architectural improvements, enhanced user experience, and embraced modern web development practices. The community continues to work on future versions to keep Drupal at the forefront of CMS technology.
These facts highlight some of the reasons why Drupal has gained popularity and has become a trusted CMS for a wide range of websites and industries.
The infographic below, created by CMS Website Services, will share some of the most interesting facts about Drupal:

Infographic created by CMS Website Services
You may also like: The Future of CMS – Artificial Intelligence Marketing