Click here to get this post in PDF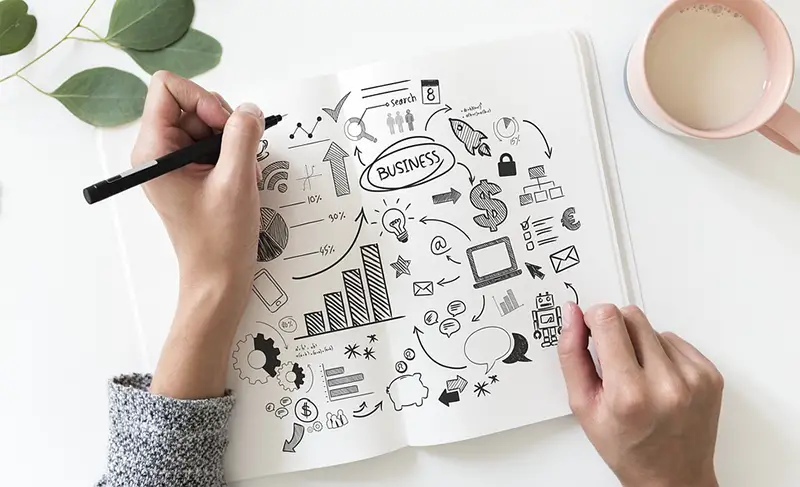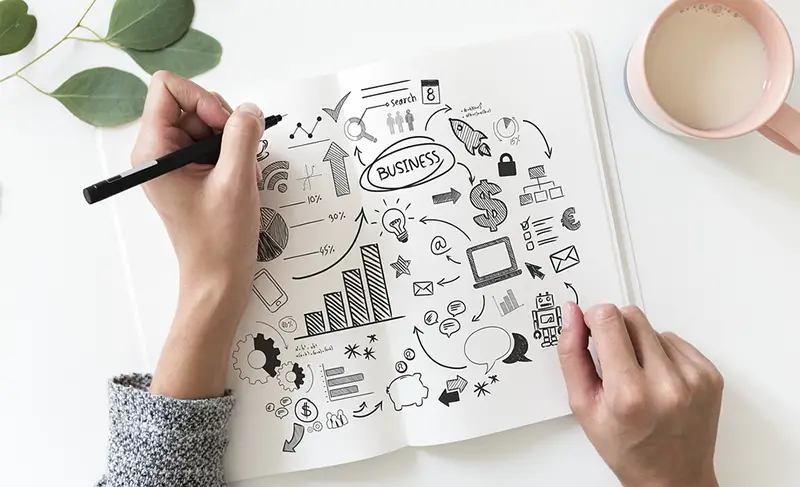 Content is king when it comes to your business marketing online. Having persuasive content will not only help with sharing your message, but it can be the fuel for your brand expedition in the highly competitive online market. Without quality content, it will be a real struggle for businesses to succeed in today's dynamic marketing world.
If you want to succeed in the highly competitive content marketing platform, using a reliable and user-friendly CMS is highly suggested by the experts. Gone are the old days where you had to sit and write down HTML to present your content. Many dynamic websites update their content hourly and bring their fresh and engaging content to thousands of users in no time.
A good marketing-centered CMS will ease out the work involved in creating fresh content in unprecedented ways. With the use of the right CMS, it will take only seconds to bring ideas to life. When choosing a CMS, you cannot go with any random one who comes across your way but need to be very careful about it. By covering the fundamental requirements, let us explore some of the top CMS systems marketers can use for successful content marketing.
Top CMS for marketing
When you choose a new-generation content management system for marketing content, there are a few basic parameters to consider:
Integration with search engine optimization tools
Social media integrations
Google analytics integration
Responsiveness on various screens
User-friendly user interface.
Top-notch security
Flexibility and scalability etc.
Now, let us discuss the top choices in content marketing systems.
HubSpot
No doubt that WordPress remains the No.1 in CMS platforms by launching a wide range of CMS based design concepts; however, HubSpot is the place where it had all begun, which brought the revolution in inbound marketing. When WordPress remains a general-purpose CMS b by covering marketing content too. HubSpot is the top content management system for marketers, by beating WordPress and the usage of many trendsetting and user-friendly marketing features.
HubSpot constitutes the best-in-class search engine features, call-to-action, social media integration, a highly flexible blogging interface, and a reliable workflow for creating landing pages and running testing.
WordPress
As we discussed above, WordPress is, without a doubt, a leading CMS platform, which is there on top for quite some time now. It features a great selection of themes and also put forth affordable business plans for enterprise users. Being launched in 2003, WordPress remains the one CMS platform that most people talk about first when they discuss CMS. Flosum also suggests WordPress for general-purpose website building.
WordPress has tools to build feature-rich websites and blogs by incorporating text, video, and image content. WordPress also possesses the ability to install a fine mix of third-party and pre-made themes and plugins for page personalization and add more features.  From retain marketing to hospitality and healthcare, WordPress caters to all possible industries. There are also add-on features like domain and hosting offered by WordPress.
Magnolia
Another suggestion by Flosum is Magnolia CMA for its strong focus on security. It is custom-tailored for the needs of various businesses. This Java-based syllabus is targeted primarily at companies and business websites for end-to-end purposes.
Magnolia acts as which integrate various areas like marketing automation, social media, e-commerce, analytics, CRM, and business ERP. The platform is highly scalable that you can keep on adding these functions as and when needed as your business grows. As we discussed in the first line describing this CMS, security is the core of their concerns. It has architecture by bifurcating its private and public aspects to tackle any possible attacks on the websites.
Squarespace
Squarespace is a beginner-friendly platform, which features an intuitive user interface and loads of different themes. Squarespace had become very popular over the last few years, which had also become very omnipresent in terms of advertising and had started simultaneously as WordPress.
The major difference between Squarespace and WordPress is that the first one is not open-source and so you cannot download the software and install it on your server. On the other hand, it functions as an integrated platform for blogging, building a website, and hosting services. The procedure is that you sing up for the subscription to get Squarespace, making it easy to build the website from scratch. One can easily install various themes and build the website using images, graphics, videos, and text content like WordPress.
Magento
The major features of Magento are solid security and advanced customer support tools. Magento is largely focused on building personalized e-commerce websites. This CMS platform is built on the need for a more sturdy and secured CMS platform dedicated to e-com. As it is both easy and powerful to use, it is much comfortable for marketers and organizations. Many successful e-com websites are built on Magento and functioning successfully.
Weebly
Weebly offers a wide range of customized plans with drag and drop facilities. It is very easy to add media of various forms into your site using Weebly. It is very easy to use CMS, which can set up a basic website in a matter of minutes. It uses an easy drag and drops format, which adds features and media to the website quicker and without effort. You can add or remove any features as you want and whenever you want.
Joomla
Joomla is a wonderful CMS, which focuses primarily on a high-level of security and a very customized social networking experience. As an open-source and free CMS, Joomla is mostly mistaken with WordPress. It has many featured extensions and templates offered by a vibrant developer community around it. One of the key things which make Joomla leading in the competition is the high-level security it offers out of the box instead of doing it through plugins.
There are other CMS also as TYPO3, Wix, Drupal, etc. to choose from. To identify the right CMS for you, one should first assess all your requirements and then evaluate different CMS platforms in light of your need to choose the best one matching your needs.
Also read: Content Management: Could YouTube Be The Next Step To Optimise Your Content?