Click here to get this post in PDF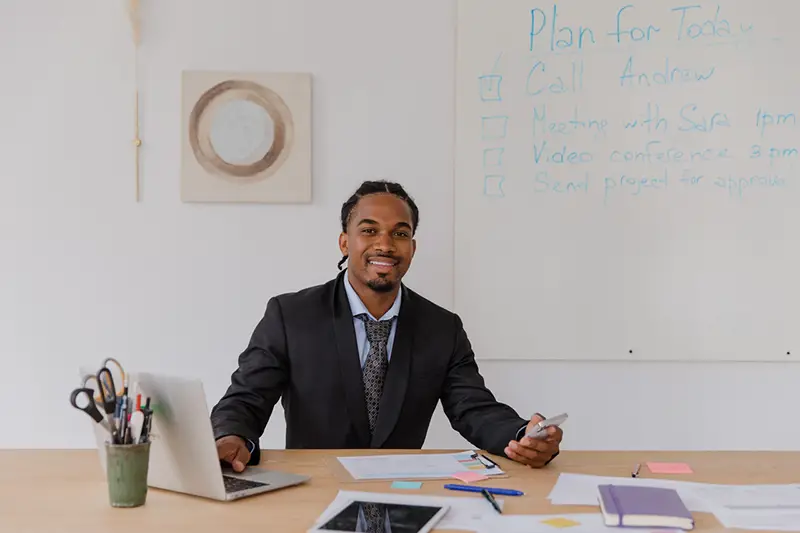 In today's post-pandemic world, businesses are continuing to reduce in-house staff in favour of more adaptable and affordable employment methods such as independent contractors.
Contractors are not employees of a business; they are their own business and work on a contract basis under a written agreement known as an independent contractor's agreement.
Independent contractors will provide their services based on what they were contracted for, and they are able to negotiate their own fees and working arrangements prior to agreeing to any agreements.
Keep reading for more information on independent contractor agreements.
What Does an Independent Contractor Agreement Need to Include?
An independent contractor agreement is a mutual contract between a professional and a client. The client can be a business, sole trader or individual who is outsourcing the contractor to provide their professional services.  
The independent contractor agreement needs to include detailed information about the project and what services the contractor will provide.
The agreement will also need to detail:
The services being provided (work being done)
The contractor's obligations
The contractor's details (name, phone, email etc.)
The client's contact information
The Australian Business Number (TFN)
The period of the arrangement 
Payment and billing information including hourly rate, late fees, payment dates and retainer fees will also need to be included in the independent contractor agreement. Additionally, the agreement will need to outline if licences, qualifications, or equipment is needed to fulfil the task.
Who Needs an Independent Contractor Agreement?
An independent contractor agreement can be used by a contractor, subcontractor or freelancer to document the terms of their service.
They are used by a self-employed individual who provides services or a product to a client in exchange for monetary compensation.
Alternative names for an independent contractor agreement may include:
Subcontractor Agreement
Consultant Contract
Service Agreement
Consulting Agreement
These documents are legal documents that need to be accurate and in compliance with the law. For that reason, you may wish to have your independent contractor agreement prepared by a small business lawyer or seek online legal services for more information. 
What is the Difference Between Contractors and Employees?
An employee is an individual employed by the business and usually works as the employer directs them. This differs from an independent contractor who provides agreed services under the terms of a contract for those services. 
As such, the rights, obligations and terms of employment will differ greatly between independent contractors and internal employees. Additionally, independent contractors are able to negotiate their own fees and working arrangements. If they choose, contractors are able to work with multiple clients at the same time and they can pay someone else to do the work.
Who Can Help Draft an Independent Contractor Agreement
Whether you are a sole trader, small business or independent contractor, there are numerous legal documents your business requires to run smoothly and in accordance with the law.
One of the most common situations where small business lawyers can assist contractors is with drafting documents. This includes the independent contractor agreement, registrations with the government, developing website terms and conditions and registering any trademarks or business names.
Due to the importance of these documents, working with an experienced lawyer is always beneficial to ensure that your documents and agreements are drafted and executed correctly.
You may also like: What Are the Different Types of Business Contracts?
Image source: Pexels.com