Click here to get this post in PDF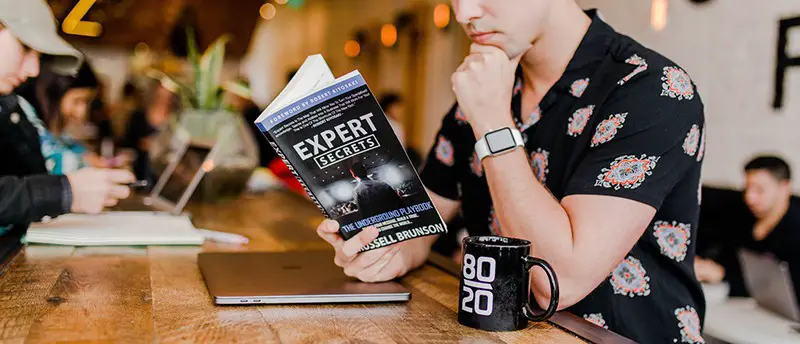 Nobody is perfect, and all successful people started with nothing – this is the thing to remember when starting something new. Of course, developing your business into a successful company is a hard task, and you will have to acquire certain skills and qualifications, but there is something you should do on your way to prosperity, and it cant` be avoided. Remember when you were in college, you coped with your tasks or used bestcustomwriting help to nail them? This approach was good, but unfortunately, it can`t work in the business. Today, we are going to cover top skills that every business owner should learn and master if you want to scale your business and make it profitable. 
Essential skills to move your business forward
Of course, being passionate about what you are doing is perfect, but unfortunately, it is not enough when talking about business. Many new companies fail because young entrepreneurs have no idea about basic business skills, and that`s sad. To avoid it happening to your business, you need to learn from their mistakes and also work on acquiring these skills. Just like you were reading an edubirdie review, it`s time to read about the top skills that are necessary to survive in the business world.
1. Sales
This skill is useful not only to sell products or services you provide but also to negotiate and make great deals with your partners and investors. A great presentation can earn you more funds, while a convincing speech can bring not just money but useful connections, discounts, and other perks. Making business means working with people, and you just have to sell your point of view: otherwise, you are likely to fail;
2. Marketing
Of course, there are specialists responsible for this department in your business, but when you just start it, you will probably be doing it alone. And thus, you need to understand at least the basic processes and ways of bringing you new customers. With marketing skills, you can work on promoting strategies, competition, means of attracting a potential audience, and other things that will help your brand become more recognizable
3. Leadership
Business owners are equal to leaders: you guide your team and lead it to success. You may not possess all skills to achieve your goal, but getting results via motivating talented people is also a very important skill. You should be ready not only to encourage but also to take charge, mobilize your team, and help them make your business successful. You will be surprised how great results and productive people can be if you know the team-building methods;
4. Management
Being in charge of the company, you need to monitor the work of all its departments, from sales and accounting to employees doing the actual job. You will have to learn how to coordinate them, how one or another group of people can bring value to the company, and when you need to cooperate to achieve the required goal. The right management can bring terrific results while bad one, even with the most talented people, can ruin everything;
5. Communication
This is probably one of the essential skills every business owner can`t do without. You always build a business on communication: relationships with partners, investors, employees, making deals, convincing people, discuss ideas, provide solutions. Mastering this skill, you can reach quite far in the industry as you always know what to say;
6. Negotiation
This skill is closely connected to communication and sales because negotiating is an integral part of every business. Making a great deal and getting more profitable conditions or discounts is always a matter of negotiation. You need to learn how to bring the right arguments to convince people to accept your point of view and luckily, it can be done with practice;
7. Time management
Business owners are responsible for everything, which means that without a proper time schedule, prioritization, and time management, you can burn out or miss great opportunities for your business. You need to learn how to perform the most important tasks during the day and fit there meetings with investors, team, clients and also some sleep;
8. Delegation
When you become the business owner, you are in charge of the whole company, which means that you have a lot to do (see the point about time management). It is essential to learn how to delegate the part of your daily tasks to your employees to focus on the bigger picture. There is no point in doing everything yourself when you have responsible team members whom you can trust;
---
Skills of the Future: 10 Skills You'll Need To Thrive in 2020
---
9. Strategic planning
It starts with a business plan, and you keep working on the short and long-term goals of your business, making plans, and setting priorities. Without this skill, you have no specific goal to reach, and you are not moving forward. The same goes for financial literacy.
Image Source: Unsplash.com