Click here to get this post in PDF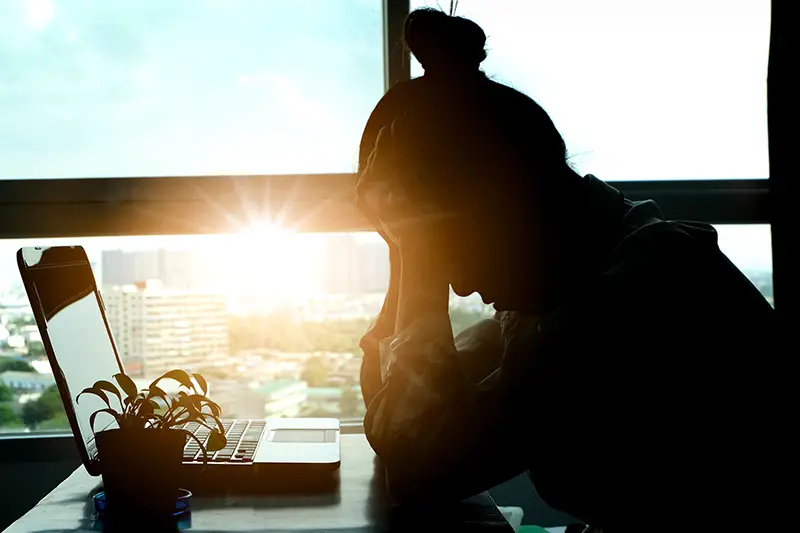 After inflation hit a 40-year record high of 9% back in May, the cost-of-living crisis continued to worsen. As food prices rose by the fastest rate on record in October 2022, it is clear that the crisis will continue to challenge UK households throughout the winter and into 2023. 
With such a huge impact on our daily lives, the cost-of-living crisis is affecting not only our financial health but our physical and mental health too. So how can employers use employee benefits to better support employees during this difficult time? Let's take a look. 
Financial benefits 
During the cost-of-living crisis, the main cause of stress and anxiety will naturally be money. In fact, 77% of adults in the UK report being at least somewhat worried about rising costs, according to the ONS.
The demographics who reported being worried the most included those with dependents aged 0 to 4 (90%), women (81%), and people with disabilities (82%). In addition, 31% of those earning less than £10,000 per year reported being very worried by rising costs. 
These statistics highlight the importance of equity in the workplace. Equity means recognising that every employee has different circumstances and offering the resources or benefits that are needed to allow everyone to reach the same heights. 
However, supporting employees financially doesn't mean you need to offer cash bonuses or a salary raise. After all, businesses have also been impacted by rising costs. Plus, cash bonuses can also negatively impact how much the hardest-hit employees can claim through Universal Credit or Tax Credits. 
Instead, you might consider offering benefits that improve financial security. This includes things like life insurance, critical illness cover, income protection insurance, and so on. These insurances will provide employees with the peace of mind that, should anything happen to them during this time, they will be covered financially. 
Other benefits might include childcare credits or flexible working hours for those who have young children, reducing overall childcare costs. Flexible working can also improve accessibility for those with disabilities, allowing equal opportunities for picking up additional shifts or overtime, which can be invaluable at this time. 
Health benefits 
Another way to promote equity and equality, boosting mental health, is to offer health-promoting benefits. This could be something as simple as paid mental health days, paid sick leave, or additional annual leave – or you could even go so far as to offer discounted private health care or health insurance. 
Of course, offering free or subsidised therapy is one of the best ways to support employees' mental health during times like these. Some employee benefits packages also include 24/7 access to a licensed therapist – after all, employee support is not limited to office hours, especially regarding mental health. 
However, it is crucial that these sessions not be carried out in the same space in which people are working. For therapy sessions to be productive, it is important that employees feel comfortable talking to their therapist, so an impartial professional therapist must undertake all therapy sessions in a neutral location. 
With this in mind, you might look to discover talking therapy rooms to rent near you that are designed with both therapist and client in mind to create a comfortable, productive environment. Therapists can book a comfortable, soundproofed room – and clients can book their chosen therapist – it's as straightforward as that. 
Wellness benefits 
It is scientifically proven that plenty of sleep, regular exercise, and eating healthily can promote better mental health and wellbeing. That said, it is also true that working leaves little time for sleep and exercise, and many can turn to fast food out of convenience. 
This is even more true during the cost-of-living crisis, as many will be looking for ways to cut back, which can lead to eating cheaply and cancelling gym memberships. Therefore, to support employee's mental health, you might encourage exercise, healthy eating, and optimal sleeping habits. 
There are a few ways you might do this, such as offering discounted gym memberships or free fresh fruit in the office. However, to encourage engagement, you might look to gamify it – in return for wellness wins, employees can receive additional rewards and benefits. 
Cutting out excessive consumption of alcohol and stopping smoking can also benefit overall mental health – both of which can be used as unhealthy coping mechanisms after a stressful day at work. 
Instead, promote stop-smoking campaigns and healthier coping mechanisms, such as planning fun after-work activities like bowling, offering discounted cinema tickets, or encouraging blowing off some steam at the gym. 
As you can see, meaningful employee benefits can help you to effectively support employees' mental health as the cost-of-living crisis continues to bite.
You may also like: How to Look After Employees' Mental Health During COVID-19
Image source: Shutterstock.com