Click here to get this post in PDF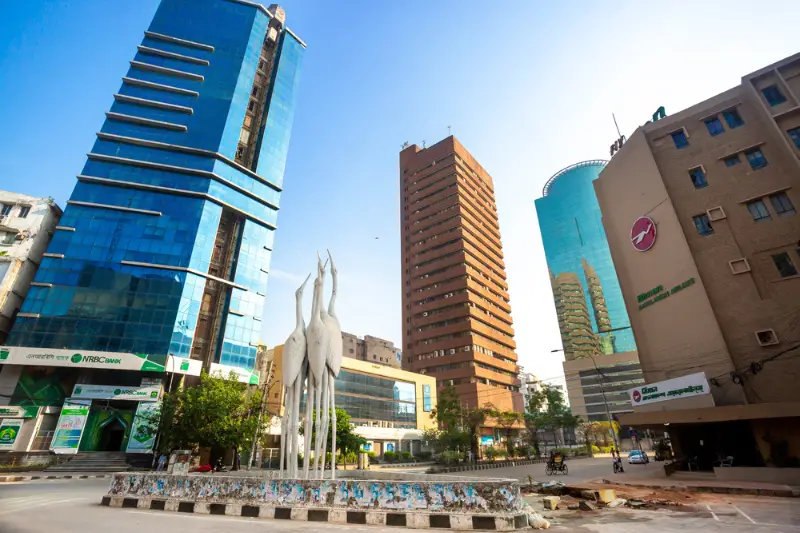 Today, with the rapid development of our society, entrepreneurship has become one of the most dynamic forces in the economy. It is driving the technological boom, which in its turn is driving much of the world's economic growth. This aspect makes entrepreneurship very important from a macroeconomic perspective. As the globalization of business becomes even more widespread, this impact will be felt even more deeply. The scope of what entrepreneurship involves will continue to change and evolve because the environment in which entrepreneurship operates, is constantly changing and evolving too.
Many of us have dreams of working for ourselves or becoming entrepreneurs. While this can be a great way to create the lifestyle you want, the reality is that entrepreneurship isn't for everyone. Successful entrepreneurship takes dedication and work, and there are challenges and sacrifices that many business owners face, especially at the beginning of the journey.
To be a successful entrepreneur one requires a great deal of resourcefulness because as an entrepreneur, the person often runs into dead ends throughout the course of his or her career. Each and every person is born as an entrepreneur but successful entrepreneurs have the guts to take a calculated risk, have the leadership skill and the tenacity and persistence to keep going even when there are bumps in the road. Some experts might say one needs to be born with characteristics of an entrepreneur but in reality, anyone can become an entrepreneur. The person only needs to be brave enough to believe in themselves and be passionate about his or her dreams. Successful entrepreneurship is the ability to look at the bigger picture, looking for an opportunity to make someone's life better, fix a vision to, and continually test assumptions. An entrepreneur has to be people-oriented. One cannot build a business on his own. An entrepreneur doesn't need a certificate to start up the journey. For instance, Steve Jobs, Bill Gates, and Mark Zuckerberg were in college when they started Apple, Microsoft and Facebook respectively. What an entrepreneur need is a great idea and the courage to accept the challenges to execute that idea.
An entrepreneur must live a life of a gambler. In this ultra-modern world, entrepreneurs face many challenges to be successful. The very first challenge that a new entrepreneur faces is the capital arrangement, which seems to be the ever existing challenge for all entrepreneurs. Once capital is arranged more challenges start knocking at the door. The possible challenges can be hiring talents, marketing strategy, business growth, overcoming bureaucracy, self-doubt and all of the competition.
Now let's look at the picture of entrepreneurs of Bangladesh. Current research on entrepreneurship reported that 70% of Bangladeshi students want to become an entrepreneur after completing their graduation. In fact, most of the youths that are determined to be entrepreneurs don't wait until graduation to start up their business. In their student life whether they are in college or university even in school they start planning for their business and eventually step by step approach to their goals. This is good news for the economy of the country but as we know every coin has two sides.  The youth of our country start their businesses with their great idea and the enthusiasm of winning the world, however, very few of them, in reality, get to survive let alone reaching the top. Why? What is the reason behind this scenario? Let's find out.
A wide range of studies carried out among 1,270 young people in Bangladesh who have at least one university degree, stated that more than 42% participants reported the lack of fund as the major reason for not being able to start a venture. In Bangladesh funding is a big challenge for entrepreneurs in comparison to other developed countries. Although only a small funding determines the success of a venture according to various successful entrepreneurs this small funding has become a great obstacle for entrepreneurs of our country. According to Transparency International's 2017 Corruption Perception Index ranks, Bangladesh ranks 143rd place out of 180 countries, which explain the next big challenge for the entrepreneurs which is corruption. In addition, the judicial system, police, public service, land administration, tax administration, customs administration, public procurement, civil society in short almost in every sector one has to offer money or valuable bribe regardless the person is willing to give or not. The youth tend to be ethical which result in most entrepreneurs giving up trying since we are a corrupt country.
The society that we are in is full of people that are corrupt, demotivating, unethical, people who use their power to suppress others especially the youth – in short people who are educated illiterate. Let alone supporting, our society rebuke, mocks, and torment when someone falls. It is nearly a deadly challenge to rise towards success living among these people. That's where entrepreneurs find it difficult to continue when they face these obstacles. And we all know what happens next, one is coerced to leave behind all his dreams.
Another thing that needs attention is the perspective of the consumers more to say our people. The mentality of giving priority to foreign products, the thinking that the products of other countries are always better is a big challenge for entrepreneurs who want to produce a new product. Changing a mentality is indeed a greater challenge than overcoming other challenges that are mentioned. Last but not in the list Bangladesh was ranked 177 among 190 for ease of doing business according to the World Bank (2017), this is another challenge and a great discouragement for the new entrepreneurs of Bangladesh.
Living in a country like Bangladesh and dreaming of being an entrepreneur might seem a big challenge but if that is your dream, challenges are ever present. Yes, the challenges in Bangladesh tend to be more but the life of an entrepreneur cannot be boring without challenges. One has to be optimistic enough to believe in himself, aware enough to see problems around them, stubborn enough to keep going, and bold enough to act again and again.
Md. Saifullah
 The School of Business and Economics, United International University, Bangladesh
You may also like: Keeping Those Plates Spinning: How To Cope With Stress As An Entrepreneur