Click here to get this post in PDF
While a large event turnout is good, such crowded venues will likely end up with disorder, damage to property, or injury. As an event organizer, you have a responsibility to make sure the event is managed correctly. That's why you have to put crowd control into your consideration. This can be achieved using line dividers. Line dividers will help you take care of the health and safety risks of all those attending. These include members of the public, contractors, volunteers, and your staff.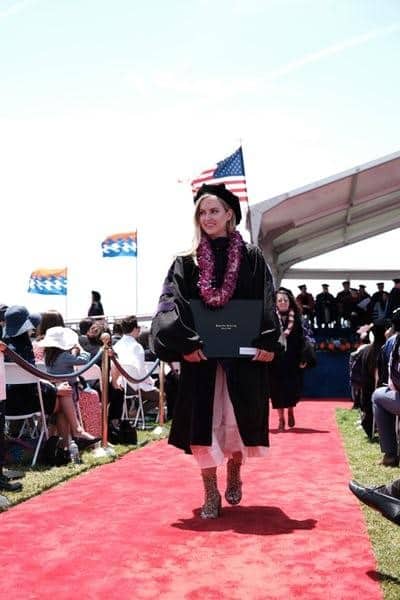 Copyright: Unsplash | License: COO Public Domain
Crowd management is crucial if you want every attendee to have a safe and fun experience at your event. It also minimizes complaints, leading to excellent reviews. Here are some of the best practices for effective crowd management and successful development:
Get Enough Staff
A big event requires ample staff to take care of the guests. Apart from the company staff, you should also have line dividers to guide guests to the appropriate check-in line, ushers, guest service desk personnel, and customer service representatives. Each member of staff should be well versed with the venue's layout to better direct guests whenever needed.
The ushers will be responsible for directing guests and maintaining order at the venue. Proper coordination and communication among staff members is essential. They should be able to contact each other through walkie talkies so that they can address any emergency as soon as it is reported. 
Hire Additional Security
On a big event, you should hire trained security personnel to keep the peace. They are best placed to handle safety issues and manage crowds at the event. Qualified security personnel will perform the following duties:
Confront unruly guests and detain them.
Use metal detectors to check personal bags for contraband.
Contact ambulance service during an emergency or law enforcement when the need arises.
With proper coordination from all staff, it will be easy for regular staff to report suspicious activities to the security team.
Carry Out Risk Evaluation
During an event, there will always be a risk or an unfortunate occurrence that will require security to intervene. When planning for the event, review all the scenarios, and prepare for any terrible events that may occur. Perform a risk evaluation on the venue and advice your staff to remain unobstructed during the event.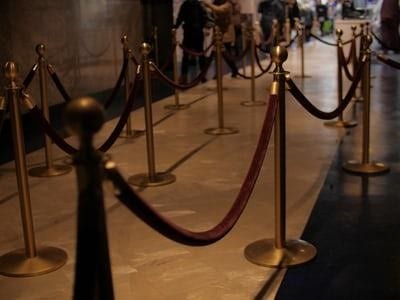 Copyright: Unsplash | License: COO Public Domain
Plan appropriately for intentional disruption from those who attend the event with personal agendas. Cover all the scenarios and plan well.
Use Stanchions and Barricades
During a check-in line, people can become disorderly and branch off from the main lines. This will make them cut off those in the right line during registration. Stanchions can help you establish the beginning and end of the line.
Barricades can also help to cordon off staff-only areas. They will help to establish the perimeter of events from other areas. This is most especially when the event is held outdoors. Barricading or fencing will prevent outsiders from crashing to the event.
Put Plenty of Signage
Having signage around the crowded venue will help the guests to know their way around. Signage includes:
Smoking zones
Directions to the restrooms
Restricted areas
Directions to workshops or exhibits
The beginning of line registration and much more
Signs should be printed in large bold prints that can be read from far. This will also keep the area orderly as the guests will be able to find their way around easily.
Put an Emergency Plan in Place
Many things can go wrong during the event. This will require actions like evacuations due to a fire breakout, security breach, weather changes, and more. An exit plan should be in place and order maintained.
An emergency plan will outline the measures that staff members will take in case of an emergency. Planning for such crises and putting measures in place will be beneficial to the company. All emergencies should be compounded when it comes to handling a large crowd. Make sure there is streamlined communication between the security and other staff. A good plan will make you ready in case the situation gets out of control.
As the event manager, you have the responsibility to plan for a memorable, fun, and safe event with adequate crowd control management processes.
Review the Event
When the event has ended, do not just pack and go. Take a count of all the activities of the day with your team. The day's incidences are still fresh in your minds at this time. Evaluate all your approaches and response to situations and figure out what worked and what needs to be improved.
Take notes for future reference when you will be planning for your next event. This will help you even when working at a different venue with a new team and crowd. This is often an overlocked part of crowd control but is completely necessary if you want to improve the safety at you events.
You may also like: 5 Tips for Planning a Successful Business Conference
Conclusion
A large turnout at an event comes with a lot of responsibility to the event manager. With crowd control management skills, you can formulate a plan that will help you manage the guests at your event. This will ensure a safe and pleasant experience for everyone attending. As a trained professional, you will know the best way to respond to emerging situations and keep the people safe.