Click here to get this post in PDF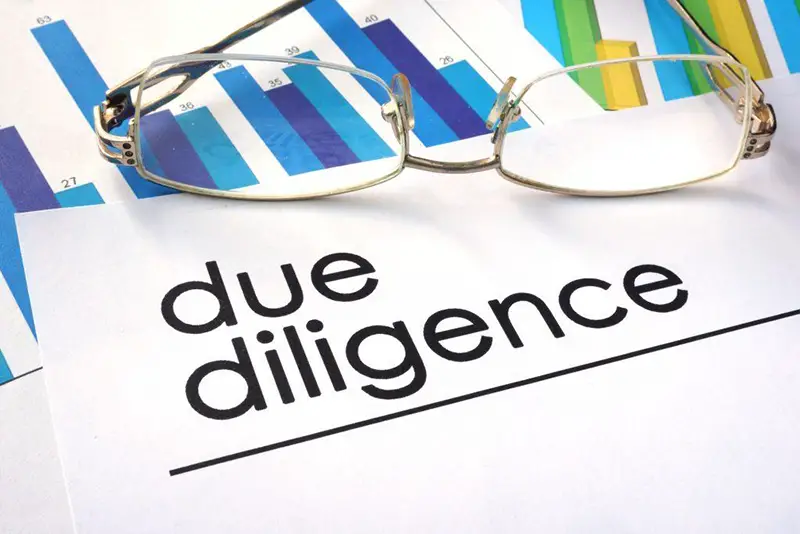 Before signing a franchise agreement, it is critical that you fully understand the commitment you are making.
This entails thoroughly researching your decision (also known as conducting due diligence) to ensure you make an informed decision.
It is critical to seek professional advice as part of this process, and the Franchising Code of Conduct (the Code) encourages this by recommending that you seek accounting, legal, and business advice.
The Code also requires a minimum 14-day period from the time the franchisor provides you with a disclosure document before you can legally sign a franchise agreement, giving you time to seek legal counsel from franchise agreement lawyers.
If you feel you are still not ready after 14 days and need more time to seek advice and conduct additional research on the franchise offer, don't be afraid to tell the franchisor or broker.
Any attempt to rush you into signing a franchise agreement before you are ready should be avoided.
Similarly, if you decide during the disclosure time that the franchise you've been investigating isn't right for you, you should gracefully exit the process before incurring any additional expenditures.
Here are five pointers to help you with your research:
Identify your target market
Entering into franchising without adapting franchise aims to a specific market is a difficult task. A target audience can be a broad group of individuals or a specific demographic, but finding a way to curate a product or service for this group can ensure that all business operations are directed toward the same end goal. With a set consumer perception in mind, marketing strategy, product development, and employee training can all be guided, saving time in the early stages of a franchise.
Examine previous compliance with the disclosure requirements
This is where reading through several years' worth of disclosure forms might help. Potential franchisees should keep notice of key changes over time, as well as things like the franchisor's growth rate and franchisee turnover. A high turnover rate may signal a problem with the franchise system that potential franchisees should be aware of.
Determine Your Liability
 A franchisor's culpability for a franchisee's actions is known as vicarious liability. Potential franchisees should always review the circumstances and frequency of claims against franchisors based on such claims. Franchisees are frequently required to carry liability insurance with the franchisor named as an additional insured under strong franchise agreements. Before finalising a purchase agreement, franchisees should always verify compliance with these standards with the franchisor.
Know Your Assets
While a franchisee may view their unit as a unique investment, a franchisor may view the same unit as an extension of its corporate outreach. This is also outlined in the FDD, and franchisees should be aware of the royalties and costs of being connected with a franchised organisation (and what it means to navigate them). Some franchisees will be able to run on a much more individual basis than others, and the support and associated royalties for a franchise unit might be an excellent spot to notice these characteristics.
Examine your expansion options
 "How much can I make?" is an easy question to ask. First, however, the question must be phrased correctly. Before going to the money question, inquire about how existing franchisees deal with their competitors, how long it took them to break even, and how they conducted their due diligence. If you ask too soon in the conversation or with the incorrect tone, you risk hurting the franchisee—and losing your chance for vital brand insight.
Make a strategy
 Your franchise purchasing strategy should contain contingencies that you may not have anticipated. What if the territory you want isn't available? What if you're having trouble finding the correct financing? Inquire with franchisors about available assistance and possible mutually beneficial compromises.
Get to Know Your Reputation
Any potential concerns with a franchise brand, such as units closing. This study can direct a potential investor away from one brand and toward another, and it does not necessitate digging down some potentially difficult-to-find leads. Working with brands that have a solid explanation for these characteristics is preferable, and acknowledging any potential non-disclosure or non-compete details up front is only the first step toward becoming acquainted with a reputable or less-than-reputable brand.
Examine Any Lawsuits
Legal reports are available to trace down where a franchise brand may have met some difficulties in case any major legal action is taken. A good brand to buy in is one with a good legal reputation, but it's also worth checking to see if the wheels haven't entirely come off for a previous franchise owner. If a lawsuit is significant, it will almost certainly be well publicised, and it should be easy to avoid with minimal online research.
Other Options to Consider
Finally, even if you have your heart set on a specific franchise, you should think about other options. You may discover that another opportunity appeals to you more, or that the perks offered by your chosen franchisor are not quite as extensive as those offered by other franchisees.
Consult with professionals
Remember that there are no shortcuts; the more thorough your due research, the fewer surprises you'll encounter later.
If you're not satisfied with what you learn during the due diligence process, you can either spend additional time researching the franchise or just not acquire it.
Contact the franchising lawyers for a consultation if you have any questions regarding doing franchise due diligence.
You may also like: 4 Tips for Winning Business Lawsuits