Click here to get this post in PDF
Do you know that all websites require ongoing maintenance and support? Otherwise, the site will perform poorly, pile up with bugs, and lack security. But how much do Drupal support and maintenance services cost for business owners?
Today, Drupfan explains what Drupal support is and what the cost might be.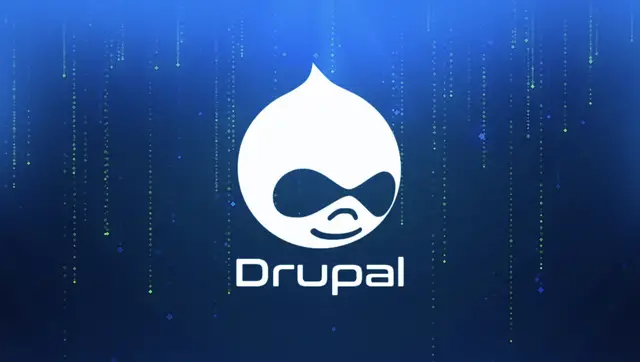 What Does Drupal Support and Maintenance Include?
Website support & maintenance is the process of regular checkups and updates that are aimed to keep a website bug-free, secure, and up-to-date. Ongoing Drupal maintenance helps your site to stay responsive, encourages traffic growth, and provides a positive user experience for your clients. Drupal support and maintenance services include:
In the course of time, a website can pile up with bugs and eros. Timely checkups and bug fixing will make your platform function smoothly 24/7.
Regular Drupal security updates help to find the website's vulnerabilities, as well as guard it against cyber-attacks and malicious code.
Updating Drupal modules to their latest version is a crucial step for flawless website performance.
Drupal migration & upgrades
With the release of the new Drupal versions, it is important to upgrade your website. Old versions are not supported by the Drupal community which means new fixes and updates will not appear.
Drupal performance optimization
Don't make your users frustrated while waiting for a web page to load. Improve website performance with Drupal website speed optimization services.
How Much Does It Cost to Maintain and Support a Drupal Website?
The cost of Drupal support and maintenance services depends on your needs, website size & complexity, and more. Drupfan offers three different support packages, so you can choose a plan that fits you best.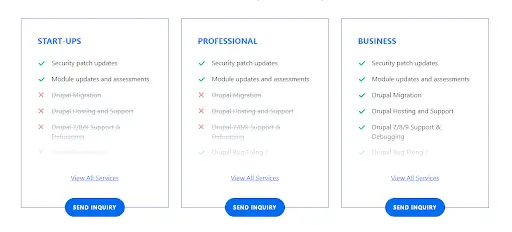 Set aside all the buzz around Drupal maintenance and concentrate on your business goals while Drupfan professionals deliver flawless digital solutions.
You may also like: Important Factors to Consider When Building a Website