Click here to get this post in PDF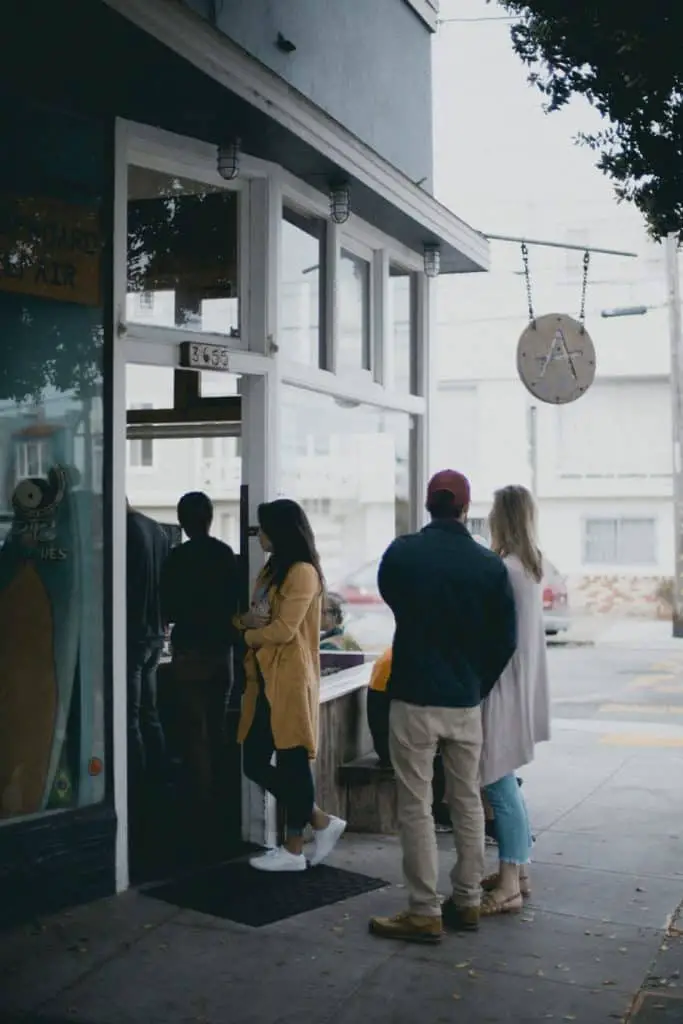 If you happen to have a store on the High Street or a physical business that pales in comparison to Amazon when it comes to online presence, you might be feeling a little despondent. If you have a hard time driving footfall to your store it's nothing strange with that.
It certainly is an era of Amazon-Sells-Everything. 
The statistics alone are enough to scare off the most experienced entrepreneur hoping to open a physical store in the UK. Did you know that a whopping 90% of UK shoppers use Amazon? That 40% of UK shoppers are signed up to Amazon's Prime service? These statistics were clearly uncovered in an article released by The Guardian this year and are the very reason why some people in the UK are shying away from their entrepreneurial aspirations. 
At SME Loans we work closely with new entrepreneurs that have all the regular stresses and strains of first-time business owners. It's good to know the facts, but it's important not to let them deter you from achieving your dreams. The real question remains, how can a store compete with Amazon to get actual footfall into the business? We felt it necessary to share a few tips on how you can do just this, even with Amazon continuing to dominate the market.   
Tips for Driving Footfall to Your Business | Tips to Drive Sales 
Stop trying to compete with Amazon
If you are raising your eyebrows at this one, just take a moment to consider it. Amazon is a massive online retailer with monumental power, yes. But what Amazon doesn't have is your unique business approach and personal touch. You need to focus on what you have and what you can do that Amazon can't instead of focusing on specifically trying to compete with Amazon itself. 
Perhaps you can offer your clients a personal delivery service, same-day delivery, a loyalty reward, public gratitude (mentions on social media work wonders), or a few freebies along the way. That special touch that sets you apart from larger impersonal companies should undoubtedly be capitalized on. 
Create in-store experiences to drive sales
Experience marketing is a great drawcard for consumers who may like the convenience of Amazon, but still like to touch, smell, feel and even test out what they are buying. Running in-store promotions or hosting in-store events is a great way to get people into your store. Think of special discount days, in-store demonstrations of products, or sample-a-product days. You can even consider running a store competition.
If your consumers have a great experience with your product, you need to encourage them to talk about it. Social media has proven to be one of the most effective advertising techniques for small to medium business to date. You can even offer incentives for online mentions, which will further incline consumers to start spreading the word of your awesome products and services. 
Some ideas include asking consumers to take a selfie in your store and post it on social media, to talk about a product they have tried, or to share info on discounts and specials that they have encountered in-store. Of course, you need to have an active social media presence and you need to show prompt gratitude for the loyalty and support given online.
Offer flexible payment options.
One of the reasons why online shopping is so convenient is that you can pay with a credit card, debit card, cryptocurrency (in some places), or PayPal, to name a few. If your store only accepts cash or cards, you might find that you lose out on a few sales. Try to include digital payment options and a variety of card and cash-based payment options as part of your convenient business service offering. 
Make Your Store the Type That Doesn't Need to Compete
While there is no denying that Amazon will have an impact on the consumer market in the UK and the rest of the world (probably for eternity), there's no reason to think that your unique store has to miss out. Amazon might appear to sell everything, but it doesn't sell the same type of attention to detail and personal approach that you do. It's clear that you cant outsize Amazon, your opportunity to drive footfall lays in out position them.
Need advice on how to get funding to drive sales, incorporate new advertising techniques, and create better brand awareness for your business? We're always here to help at SME Loans.
About the Author
Jayme Wium is a digital marketer for SME Loans, specialising in the areas of technology and finances, among others.
You may also like: How to optimize the checkout process in retail stores