Click here to get this post in PDF
Starting a t-shirt printing business is usually straightforward. But running profitably year after year can be a daunting process. However, it's still possible to brave the storms and succeed if you put in the required effort.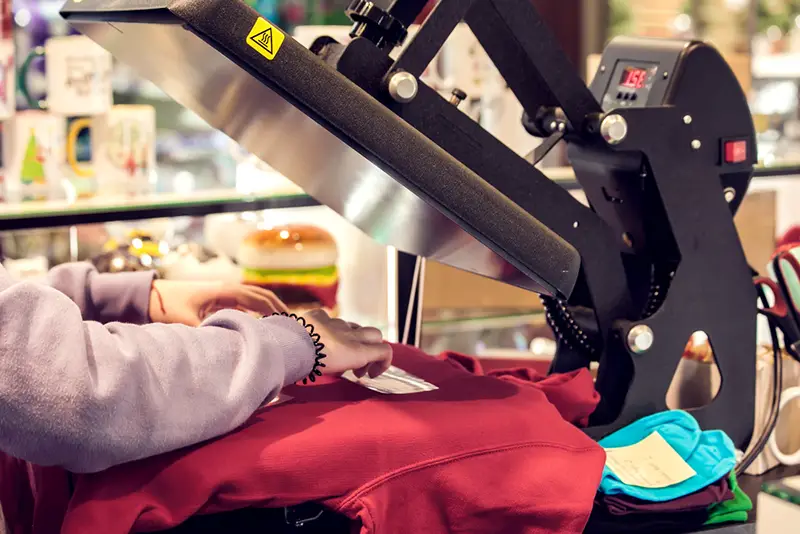 As is with every startup, you must get off on the right foot. For example, it's best to prepare your finances and the administrative part. This way, you'll have the right strategy to set you apart from your competitors. For example, you can only profit from a t-shirt printing business by making every unit sale count.  
On that note, you must adhere to some rules. Here are some of the do's and don'ts of starting a profitable t-shirt printing business:
Do's Of Starting A Profitable T-Shirt Printing Business
Below are some incredible tips for success when launching a t-shirt printing business:
1. Outsource
When starting a t-shirt printing business, you may not have all the high-end equipment and tools to manage bulk orders. An excellent option, in this case, is to outsource the printing tasks to Custom Printing Services. Simply provide them with your designed graphics and let them do the tougher part of the job. Moreover, choose a company with exceptional quality standards, and you'll be on the right track to enormous profits.
2. Find Your Niche
The first thing you ought to do is research the market. Thorough research will guide you to your target audience. Once you identify your target audience, you must design t-shirts that meet their needs, guaranteeing sales. For instance, if you want to attract the attention of environmentally-minded customers, it'd help to use eco-friendly ink. Other t-shirt printing niche examples include:
Limited edition t-shirts
Athletic t-shirts
Lounging tees
Culture inspired t-shirts
Political or pop references 
In addition, it helps if you choose a profitable niche for your business. That said, study the market to know what's in high demand in your locality and go for it.
3. Have A Business Plan
The cardinal rule of starting any business is to have a business plan. In this case, the business plan for your t-shirt printing will act as your guide while doing business. It's where you forecast sales and profits by hypothesizing the number of customers you're likely to serve and how much income to expect.
Furthermore, you can create a solid timeline for the milestones you intend to achieve. That's because you can easily get lost if you don't have a detailed guide to follow. Thus, consider drafting a comprehensive business including all the essential components like the operating plan, financial analysis, competition analysis, team member description, and market analysis. 
4. Acquire A License
Getting a license is a sure way to save money and time. You wouldn't want to risk getting caught up with the law. If it gets there, you might have your business closed abruptly, disrupting your operations and ruining your brand image.
So, whether you're running a brick-and-mortar shop or an online one, it's best to consult your local authorities on the required permits and acquire them before you launch the t-shirt printing business. On the same note, pay your taxes dutifully to avoid brushing shoulders with the tax officials. 
5. Choose A Suitable Business Model
The suitable business model defines your operations and costs and helps spearhead your t-shirt printing to the next level. Two outstanding business models in the t-shirt printing business are dropshipping and print-on-demand.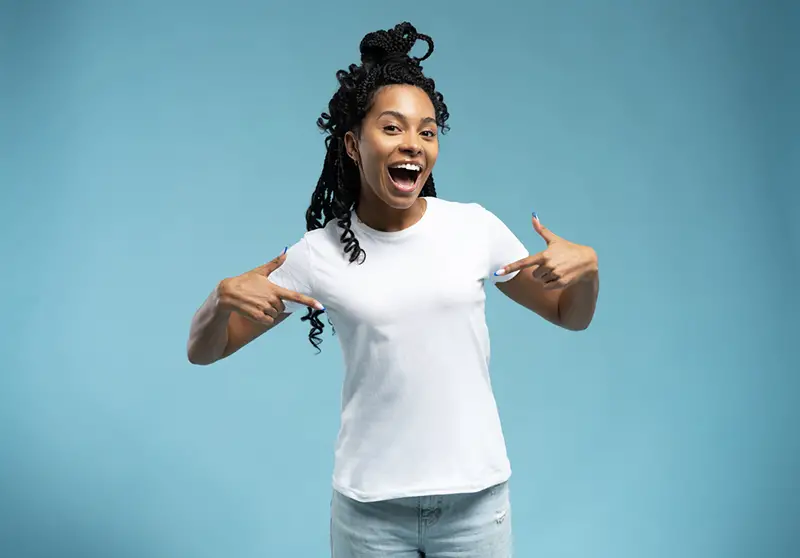 For dropshipping, a third party delivers the product to the customers, and you're responsible for getting the customer and sealing the deal. For print-on-demand, you partner with a supplier who sells your product under your brand. In simple terms, you only pay them for the units sold. This model is best when you're low on finances.  
A suitable business model will help you hit your targets. It also reinforces your business plan to create a strong foundation for your startup. 
6. Market Your Business
It takes some considerable marketing efforts to find customers for your business. Never assume that clients will automatically know about your existence. You must get the message out to the masses. Fortunately, with technology, you can efficiently market your business online. A way to do so is through social media marketing, allowing you to reach a large customer base.
However, before going for this strategy, you must have an ideal landing page for your business, perfectly optimized for conversions. This way, visitors to your site can effortlessly turn into customers and place their orders. And on the same note, you should offer the best customer experience to retain the customers you acquire through digital marketing.
Don'ts Of Starting A Profitable T-Shirt Printing Business
Given the things that should be done, there are also pitfalls you need to avoid: 
1. Skimp On Printing Equipment
Your business is as good as your tools of work. Therefore, ensure you invest in state-of-the-art t-shirt-making equipment. You'll need a heat press, a printer, DTG or DTF film rolls, screens, a cutter, an emulsion, transfer paper, and a dryer, among others. All these ensure you do an excellent job that impresses your customer. 
If you go for defective equipment, you'll create subpar prints. Once the customers get dissatisfied with your work, it'll take a toll on your business reputation.  
2. Compromise On The Quality Of Material
Don't ever think of cutting down costs by compromising on the quality of the material. Low-quality materials yield non-attractive prints, causing your customers to flee. You'd better sell your t-shirts at a higher price than compromise on the quality of the material. 
Conclusion
It's possible to run a profitable t-shirt printing business if you follow strategies proven to work. You can make a fortune if you're resilient and patient and follow your plan to the letter. So, implement the suggestions above, see if the business won't start well, and pick the pace quickly.  
You may also like: The Pros And Cons Of Custom Sticker Printing
Image source: AdobeStock