Click here to get this post in PDF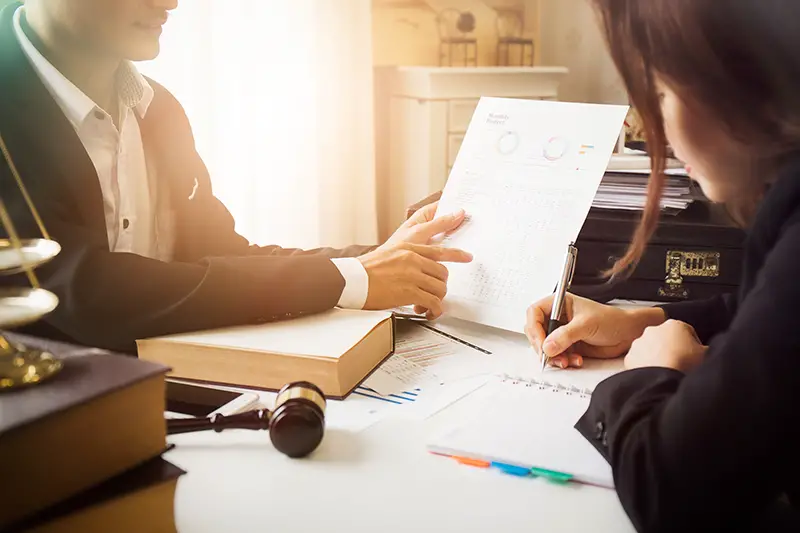 It is not uncommon for small business owners to worry about setting their businesses up legally. Considering this necessitates the involvement of a lawyer in the entire process. Many people think you need a lawyer to start your own business.
Lawyers do not determine the viability of a business. They only ensure that it is legally valid. So if you are in a bustling business area like Tampa, you may want to save yourself some business time by delegating some of the tasks you don't necessarily need to do yourself. 
For instance, if you don't plan on selling your products or services to anyone other than your friends and family, you would not need to hire a lawyer to file any paperwork with government agencies. But if you plan to sell your products or services to the public, you may need to hire a lawyer to help you with certain aspects of your business.
What do you need a lawyer for when starting a business?
Legal requirements for starting a business can vary widely by state and county or city in some cases. Engaging the services of a lawyer can help ensure you understand the legal requirements for opening a business in your state before you begin to set up your new business. 
Keep in mind that some of the requirements may also vary depending on the industry in which you are operating as well. It has been established that your need for a lawyer when starting your business depends on your business goals and expansion plans. 
So, in addition to registering your business name and ensuring your business is compliant with all local, state, and federal regulations, what can a lawyer do in your new business?
1. Draft and review contracts
Business contracts are one aspect of business that can trap an entrepreneur in legal battles. While some basic contracts may not require a professional contract lawyer to review and interpret the legalese contained therein, it is prudent to have a lawyer review such contract agreements.
Likewise, you may wish to pursue a formal agreement with another party. Again, investing in a lawyer to draft a contract will ensure that the terms offered to both parties are fair while free of loopholes. 
2. Draft employment agreements
Similar to business contracts, you will need employment agreements detailing your employees' employment terms. This agreement should include the working conditions, benefits, leaves, and even disciplinary measures that will be taken when the already-stated work requirements are not met.
This helps prevent lawsuits that may ensue should a disgruntled employee feel treated unfairly. In addition, a lawyer can draft such agreements so they cannot be exploited. 
Also, depending on your industry of operation or type of business, you may want an employee to sign a non-disclosure or non-compete agreement. Again, a lawyer prepares these agreements and includes the relevant clauses.
3. Draft and consolidate partnership agreements
Sole proprietorships are easy business models to run, but they are not always sustainable. As a result, most entrepreneurs seek partnerships with other businesses to have more solid support for their businesses. 
For these partnerships to be legally binding, an agreement has to be drafted by a lawyer highlighting the type of partnership, roles of the participating parties, and what benefits they stand to gain from the relationship to avoid disaccord.
4. Helps your business decision on a suitable business structure
Just as the type of partnership needs to be stated, the business structure your business will assume needs to be determined. A lawyer can help you decide on a suitable corporate business structure to adopt based on several factors, such as tax advantages and liability protection.
It is an ultimate goal for businesses to maximize profit, and tax reductions are one way to achieve this. Also, based on your partnership type, your lawyer will guide you on whether a limited liability company is a better option for you.
5. Assists in explaining taxations laws and advantages
Tax burdens vary among individuals and businesses. Knowing the former is no guarantee that you will thrive in business taxation. However, a lawyer is better equipped with both knowledge and on-field experience about taxation laws and how your business can reduce its tax burdens.
When setting up your business, you need to get a lawyer to offer their learned counsel on what business strategies you can adopt. This legal advice will position you to benefit immensely from tax advantages which can be a major propeller to your business growth and expansion.
6. Offers legal protection
Legal protection is one of the foremost reasons why most new entrepreneurs need a lawyer. Since they are mostly new to the business world, it is not uncommon for them to look for a lawyer to guide their operations and see that they do not become entangled in legal pitfalls. 
Some of the areas entrepreneurs need legal protection include:
Intellectual property
When your business involves an invention, you will need to take steps to ensure it is legally protected. A lawyer will usually guide you in: 
Applying for a patent for your creation
Protecting your business name and brand identity elements through intellectual property law and trademark law
Distinguishes personal assets from business liabilities
Lawsuits are almost an inevitable part of navigating the business world. Most times, these lawsuits usually target your business liabilities. If they are not properly distinguished from your assets, some legal claims can affect your possession of these personal assets as the lawsuits can go after them. 
A lawyer will help you set up your business in such a way there is a clear distinction between what counts as a business liability or personal asset.
Final words
A business lawyer is more updated on current policies on business operations. Engaging the services of a lawyer when you want to set up your business will help you streamline your business activities to comply with regulations as well as state and federal law.
You may also like: 8 Tips On Hiring The Best Employment Lawyer
Image source: Shutterstock.com