Click here to get this post in PDF
Over the past couple of decades, business' reliance on IT has continued to grow and grow, and that doesn't seem to be slowing down, especially with the rising trend of remote working. However, providing your team with the tools they need to work takes real resources. If you're looking at expanding the IT scope of your business, then what should you be looking at investing in?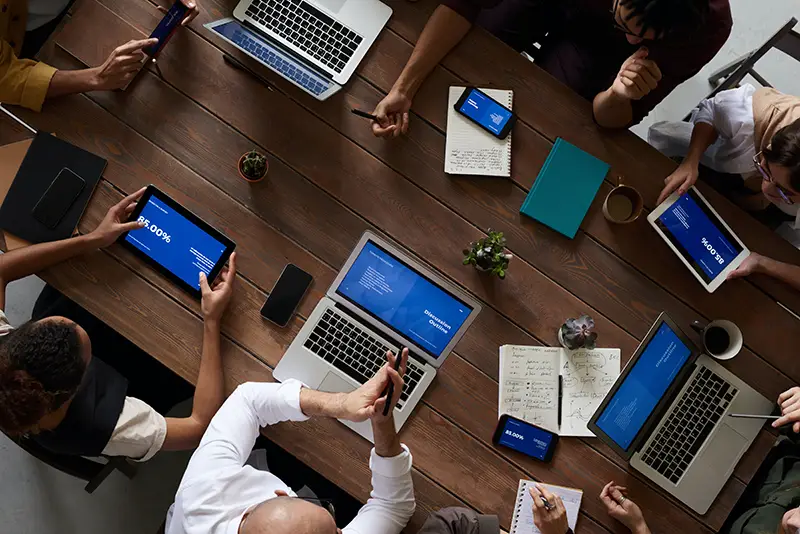 Investing in equipment
At its most basic level, expanding the IT scope means introducing more information technology to the business. There are a few different ways to do it, however. You can cut some costs by, for instance, implementing a BYOD policy. But care must be taken to ensure new devices added to your network follow specific criteria, such as using the right security software to make sure that you're not adding new security threats to your scope. Otherwise, you need to start thinking of the costs of adding the hardware that you need.
What to do about data
Your IT scope is more than just the hardware on hand. Business need to take data security and storage carefully. As such, you might want to look at setting up a data center, which acts as a physical space that houses all the data and critical applications that keep the business running. If you set up a data center, then you also need to look at hiring for data center jobs. As such, expanding your IT scope might also mean expanding your permanent team in order to manage all that tech.
Getting more purpose-driven in software
As your IT scope increases, you're likely to also increase the range of processes done using the software. At some point, you might find that applications are run inefficiently due to overlapping purposes or the reliance on too many scattered tools. At some point, it may make more sense to try to consolidate your software. This can be done by looking for the appropriate software suites, such as customer relationship management tools for sales and marketing teams. For more specific uses, you might want to look at having bespoke software built for the business to make sure that all of your specific needs are met.
The team to oversee it all
Aside from new employees that are hired to take care of more specific needs, like in the data center, you might find an increased need for IT expertise to help you ensure that you're expanding in the right direction. Working with outsourced managed service companies can help you gain easy access to expertise in a hurry. However, in order to run your IT department as cost-effectively as possible in the long-term, it's worth considering hiring a permanent IT team to the business. Outsourcing costs start to rise the larger scope and more frequently you rely on them.
If you're expanding the IT scope of the business, then you need to make sure it is to practical ends. It can be a considerable investment, so you need to ensure that it is at least worth it.
You may also like: 7 Benefits Technology Can Have On Your Business
Image source: Pexels.com