Click here to get this post in PDF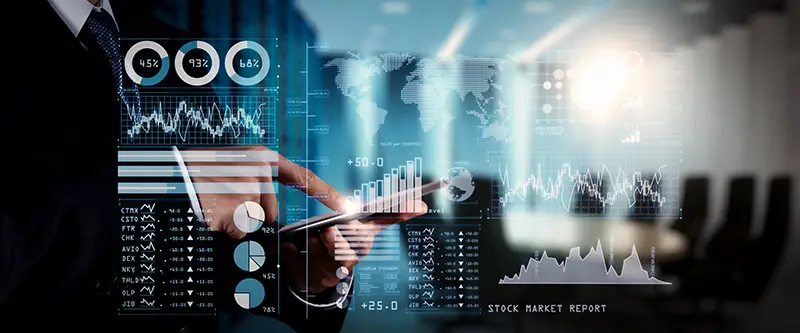 Technology is one of the main drivers for business success. Organizations without access to certain forms of advancements often get stuck and may suffer from limited growth opportunities.
Keeping up with business technologies doesn't necessarily mean that enterprises need to invest in the latest and state-of-the art hardware and software tools. The key is to choose the best tools and apps that fulfill your business needs and use them wisely to obtain maximum impact. 
If you're not sure how technology can help your business grow, keep your mind open as you delve into the benefits of automation and digitalization in enhancing your business operations.
1. Makes Doing Business Online Easier  
The good thing about technology and the digital age is that small businesses can now keep up with industry giants for a space on the Internet. If you have yet to create your own website, consider improving your online presence by choosing a reputable firm that offers web hosting services. 
While many businesses maintain physical stores to serve their customers, the majority of small enterprises operate e-commerce stores. Aside from skipping the need for costly rental fees, maintaining a digital store can expand a business entity's reach and drastically save advertising costs. An online store offers more than just an avenue to keep the public aware of your brand, products, and services. It can also improve the overall understanding of your customers and the ever-changing market behavior. 
2. Improves Customer Engagement        
 A website can be highly beneficial for business startups in gaining traction and increasing customer awareness of a brand. As the business begins to build its reputation, it can begin uploading useful content to increase its search rankings, allowing it to target customers more efficiently. 
Aside from targeting clients, artificial information technology has pushed for the integration of chat bots to enable businesses to engage with their potential and existing customers. 
Enhancing customer service and experience are crucial in attracting and keeping your client base. With web chats, companies can make sure they're available anytime, offering automated yet personalized services online, and helping customers arrive at a purchasing decision faster.  
3. Enhances Communication and Collaboration
Businesses rely on fast communication to encourage collaboration and streamline operations. There are several mobile devices that could facilitate business team members' connection seamlessly.    
It also pays to know the difference between fixed vs. non-fixed VoIP. Businesses use voice over Internet protocol (VoIP) technology for internal and external communications. VoIP works by placing calls through the Internet, dramatically reducing communication costs for businesses employing workers in other parts of the world. 
Fixed VoIP tends to be more secure compared to non-fixed VoIP, as a phone number needs to be associated with an account owner and their physical address or location. The phone number for non-fixed VoIP, on the other hand, is stored in the cloud services and isn't tied to the user's specific location. As a result, fraudsters choose non-fixed VoIP service to contact unsuspecting victims.    
Criminal intentions aside, VoIP has made business operations smoother. Coupled with project management software, teams have become more productive whichever part of the world they may be.  
4. Increases Team Productivity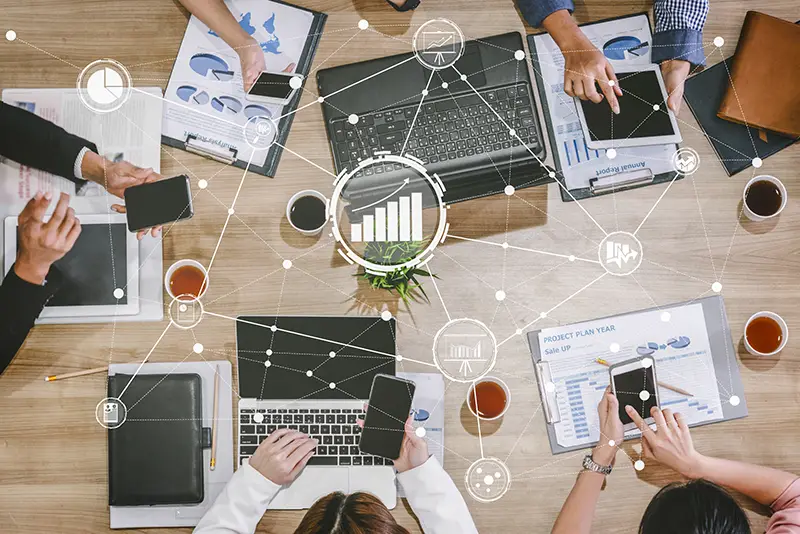 Business software tools and applications add up to the overall ease of doing business. There's a host of business software solutions available in the market. You may choose from common off-the-shelf offerings, or free and downloadable apps. Software companies can also offer to create custom software to address the specific needs of your business, allowing your organization to get rid of unwanted apps.  
Business software apps are typically bundled and integrated with other essential business functionalities, such as data-sharing, group messaging, teleconferencing, time sheets, invoicing, bookkeeping, as well as workflow management or project tracking. Having these technologically advanced software increases employee and team productivity, cuts business costs, and saves businesses a great deal of time. 
5. Promotes Data Protection And Secure Storage 
Cloud-based computing has replaced heavy and voluminous paper filing in most organizations. Cloud technology has provided organizations with reliable and secure data storage options, keeping important records accessible to a number of people and protecting valuable information from hacking and other forms of cyberattacks. 
The high availability of information shared online has led to concerns about data privacy, and countries have moved to uphold data security for online transactions. One concrete example is the General Data Protection Regulation (GDPR), which dictates the rules in dealing with data protection and privacy for European Union residents in and outside the continent. 
In commercial applications, a business entity that compromises customer data is at risk of a lawsuit that could cost them millions in legal fines. It can also damage the entity's reputation in the industry, and may even cause shutdowns. With such potential implications of careless data handling, businesses should ensure data protection at all costs.  
6. Results In Better Marketing And Advertising Campaigns
A fresh business will understandably need to invest more in marketing and advertising strategies to increase public awareness. In the traditional form of marketing, conducting surveys on customer preferences took too much time and costs. In addition, it was hard to measure the results from advertising spending.  
With current software advancements, businesses are able to hurdle these challenges. Using certain online applications, businesses can perform initial testing to predict the results of a specific call-to-action or landing page. They can likewise compare the spending amount to the cost of projected income from the leads generated and the actual conversions resulting from the campaign. Some applications can assist businesses in analyzing product placement on websites to increase traffic and drive more sales.
7. Improves Your Business With The Use Of Data Analytics
Data analytics can show you the trends in which business production and consumer demand doesn't quite meet, allowing you to make the necessary changes in your manufacturing cycles. Data analytics can likewise be programmed to look for ways to analyze your overall business costs, showing the processes that require the highest spending vis-a-vis the actual productivity or income-generating rate.
This technology can also help companies discover opportunities to improve income streams, for instance, by finding a new target market or in identifying which digital marketing channels are the most effective in reaching your target audience.  
The Bottom Line 
Technology can sometimes be intimidating, especially for businesses that have used traditional methods since their formation. However, in this day and age, a business can't move forward if it continues to reject these advancements. Without embracing technology, a company can continue to spend too much and get very little in return. 
You may also like: Essential Technology For Your Home Business
Image source: AdobeStock