Click here to get this post in PDF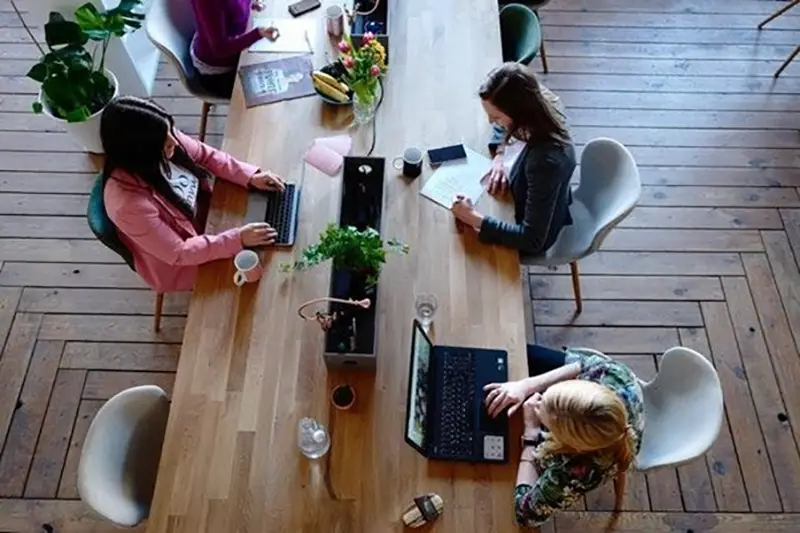 Remote work caught a lot of people off-guard, likely including your small business. Although it was a hard adjustment for many, some employers and employees have found it to be beneficial. Working from home saves time and money, and can be less stressful for all parties. 
Many businesses are now going back to in-person work, which can put business owners in a difficult position. As a business owner, you will have to decide whether to keep your employees working from home, or have them return to the office. A survey of small and medium-sized business owners found that 57% want to keep remote working options for their employees. Will you be among them? Here are some factors to consider.
How Has Work Been Affected?
The decision of whether or not to continue with remote work should definitely be tied to your business's financial health. Compare sales numbers pre-pandemic and now. Have sales improved or not in the new work environment? While you use this metric, it is important to account for lockdowns and economic slowdowns. Once you have an accurate picture, you can choose a situation that can yield healthy sales numbers.
You should also look at project timelines and determine if tasks are taking more or less time. Efficiency is always essential for any business, so consider if the change in environment has made you and your employees more or less efficient at completing tasks?
Does Everyone Have the Resources Needed?
Centralizing work in a single location is the simplest option. You buy the resources needed, and the employees can share them. If you have an IT department, employees can easily access their help.
When remote work started abruptly, you couldn't plan for it. Now, you can be deliberate. Whichever work environment you choose, you will need a professional computer services company at your disposal. You can find one with an internet search by typing "computer fix near me. "
A remote work environment requires workers to have access to the same resources, but the challenge is that they are not in the same area. They need computers, monitors, printers, keyboards, printer supplies, and paid software like Microsoft Office Suite and Adobe tools.
How's Your Budget?
An in-person work environment requires office space, utilities, supplies, and other case-by-case expenses. It will also require you to enact health protocols and facilities to quell worker anxiety and avoid the spread of illness.
Employees that work from home need you to supply work resources. However, relying on their personal resources can be unfair and unreliable. For example, if they need internet access, those who can't afford it will be disadvantaged. In comparison, those who can are likely to buy a low-cost package that may not handle the workload.
If you've done a thorough analysis of how the year of remote work has affected your budget, you can make an informed decision about whether to stay remote, return to the office, or even implement a hybrid model. 
What Do Your Employees Want?  
What works for your business may be unique from other companies, but ensure that whatever your company's needs are, you are also basing your decision on facts and input from employees. Find out what employees value and need.  Any work environment change will affect employees, so it is vital to consult them. 
Your employees' morale is essential for your success, so they must see and agree with the reasoning behind any changes. For example, some employees may want to keep working from home while others want to get back to the office; the reasons may vary, and all must be taken seriously and regarded as valid. The information gathered by having genuine, honest, and compassionate check-ins will give you enough data to do a cost-benefit analysis.
As an owner, you will have three options; remote work, in-person work, or a hybrid of the two. Whichever option you choose must make business sense and create a productive work environment for employees.
Making the Decision
As a business owner, you ultimately must choose the option that works best for your company. Analyze information at hand to determine the cost of each work environment and get input from employees on their needs. An informed decision will ensure your business goes forward on a solid footing. If your employees seem cautious and your analysis is inconclusive, a hybrid model may be the best approach for the moment.
You may also like: Remote working – the new 'norm' for small businesses?