Click here to get this post in PDF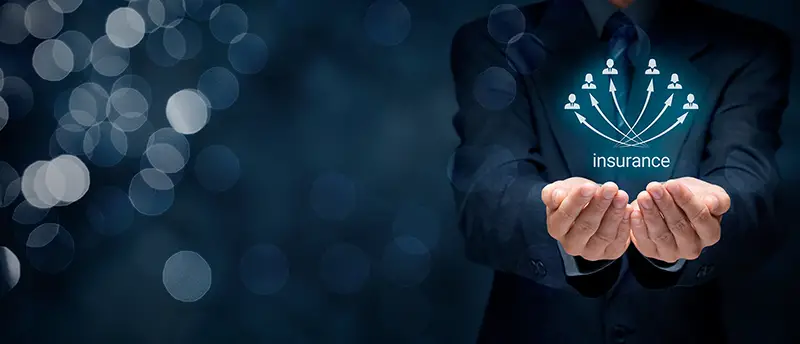 If you're running a small business, it's important to have the right insurance in place.
Many different types of shop insurance are available, and it can be tricky to figure out which is right for your business.
In this blog post, we'll look at the different types of shop insurance available and how to pick the best one for your business.
What Is Shop Insurance and Why Do You Need It
Businesses need financial protection from the unexpected, and shop insurance is one of the most important steps entrepreneurs can take to protect themselves. Shop insurance safeguards retailers against various liabilities, including property damage, product liability, and third-party claims. Furthermore, its coverage often includes income protection from forced business closures, meaning that even with an interruption in service due to a natural disaster or vandalism, businesses are still able to survive financially. In addition to providing financial assurance through its policies, shop insurance also offers peace of mind; knowing that your store's assets are safeguarded against potential risks is a huge comfort for any entrepreneur. With this comprehensive coverage in place, you can have confidence that you'll be adequately protected no matter what happens should something unforeseen occur. Shop insurance provides much-needed financial relief so small businesses can continue to succeed in today's rapidly changing market conditions. Therefore, accessing the right shop insurance policy is invaluable for entrepreneurs looking to maximize their chances of success.
The Different Types of Shop Insurance Available
For shop owners, insurance is important when setting up their businesses. Several different types of shop insurance available help protect a business against potential risks and losses. Property insurance covers possible damage and theft to physical assets like the building, equipment, stock, and money. Liability insurance can cover any legal fees or medical expenses should customers or employees sustain an injury or property damage while in the store. Motor Insurance covers vehicles owned by the business, such as delivery trucks, while employers' liability protects against legal claims from employees. Additionally, businesses may need specific coverages for things like professional indemnity and public liability, depending on their industry or services offered. Every shop owner needs to consider the risks associated with their particular line of work and choose a policy that covers them adequately from these risks. With the right combination of shop insurances and coverage options, they can be confident that they have taken sufficient steps to protect themselves and their business investments.
How to Choose the Right Type of Shop Insurance for Your Business
Choosing the right type of shop insurance is essential for any business. When making the decision, there are many things to consider, including the size and nature of the business, where it is located, and what kind of stock it carries. It is also important to think about how much coverage you need. Depending on the size of your shop and the types of items sold, you may need more than one policy. Additionally, you should consider any promotional opportunities available through an insurance company or broker that can provide additional coverage at a discounted rate. Finally, before making a final decision, shop around (both online and offline) to compare policies from different carriers and make sure that the policy meets all relevant legal requirements for your industry. By taking the time to research various options and select an appropriate policy, you will have peace of mind knowing that your shop is well-protected against loss or damage due to theft, burglary, or other unforeseen events.
What to Do if You Experience a Loss or Claim
When something unexpected happens, it's natural to feel overwhelmed. A loss or claim can be especially challenging, as it immediately strains your finances and emotional wellbeing. However, if you take the right steps, you may find that filing a claim is manageable. The most important thing is to stay organized. Obtain accurate documentation of the incident and keep your insurance information handy. If there is an investigation, be prepared to provide any additional evidence needed, including photographs or witness testimony. Be sure to answer all questions honestly — even the smallest inaccuracies may delay your claim or impact your coverage eligibility in the future. Once everything has been submitted, contact your insurer and keep track of updates regarding your case; do not hesitate to follow up if needed. Filing a loss or claim should not be overly difficult to manage if handled properly and with patience. With careful preparation and attention to detail, an unsettling experience can turn into an opportunity for positive change in no time at all.
How Shop Insurance Can Help Protect Your Business
For businesses, having adequate insurance is essential for long-term success. Shop insurance can help protect owners from liability risks associated with store operations and cover legal costs in case of a lawsuit or customer claims. Additionally, shop policies often provide coverage for business property, such as fixtures and stock, which can be crucial for an unexpected event like a fire or storm. Furthermore, shop insurance may even include specialized coverage written specifically for retailers that cover losses related to shoplifting and damage due to theft or vandalism. For any business owner considering their insurance options, it is important to weigh the potential risks against the cost of protection to choose a policy that suits their needs. Shop insurance offers powerful benefits—from financial security to peace of mind—and it can be a valuable asset ensuring that your business stays protected when properly funded.
Why You Should Always Consult With an Insurance Broker When Choosing Shop Insurance
When it comes to finding shop insurance, there are several factors to consider, which can be an overwhelming process. That is why it is highly recommended to consult with an insurance broker when selecting the right policy for your business. A licensed broker has completed a rigorous course of study to understand the complexities of property, liability and other types of insurance coverage. With their expertise, they can provide an impartial assessment of different service providers to help you make the best choice based on your needs and budget. They will also explain any unfamiliar terminology in plain language, so you know precisely what you are signing up for. In addition, they may leverage their knowledge of the insurance industry to get discounts or better terms, resulting in important savings over time. Consulting a reputable insurance broker is essential for choosing shop insurance that offers adequate protection at a competitive rate.
Conclusion
Shop insurance is an important type of coverage for any business that sells products or services to customers. There are many different types of shop insurance available, and it's important to choose the right one for your business. If you experience a loss or claim, your shop insurance can help protect your business. Always consult with an insurance broker when choosing shop insurance for your business.
You may also like: Factors to Consider When Choosing Small Business Insurance
Image source: Shutterstock.com