Click here to get this post in PDF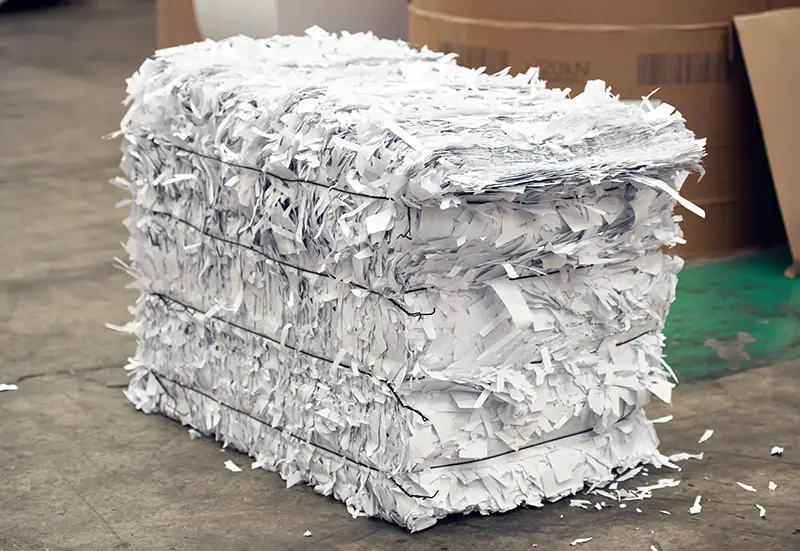 From digital records to paper documents, every piece of information deserves proper security from its creation to its disposal. A compliant and effective practice for destroying papers is necessary to safeguard protected information. Shredding with a competent vendor goes beyond placing all your valuable documents in a waste bin. Working with a certified shredding company is the safest option for destroying your organization's documents. 
Understanding the key differences between on-site and off-site shredding
Most shredding services in Kent offer both on-site and off-site shredding options. Although you can shoulder the responsibility of shredding the paper on your own, store-brought shredders might not be a great option. You may end up having strips of paper that can be reconstructed. Let's find out the unique features of on-site and off-site shredding. 
On-site shredding
On-site or mobile shredding refers to the process of destruction where the shredding company brings their truck to the desired location, collects all the physical documents, and shreds them right away before leaving the location. Some of the features of on-site shredding are:
 Real-time destruction of the documents
The most important feature of on-site shredding is that you can watch your documents carted out to the shredding unit, lifted, and dumped into the hopper, where it is shredded into tiny bits. 
When you opt for on-site destruction, you can rest assured that your valuable documents are tattered pieces of paper that can never be retrieved. All you need to do is to collect and arrange confidential documents so that they can be destroyed properly. 
Simple and hassle-free process
With simple on-site shredding, the entire process is covered in no time before the truck leaves your location. 
Off-site shredding
When it comes to off-site or plant-based shredding, the shredding company comes to the location, picks up the physical documents, collects them into banker boxes for shredding, and takes them to the location where they will be shredded. 
Visible process but only through DVR
Plant-based operations will provide video surveillance of the documents to be shredded on a portable file. But you have to go through the trouble of requesting the video, retrieving it, and finally viewing the process after it is complete. 
Various steps and numerous handlers
If you go for an off-site operation, the documents will leave the location legible and complete which might cause troubles in the long run. These documents might have to wait for their turn and remain vulnerable till that point. 
Above all, with off-site shredding, the destruction process isn't immediate. Even though they are collected from your location, they may be held for hours or days before they are placed into the shredder. 
Final words
When your organization wants to have better savings through paper destruction, in-house shredding is the best option. On the flip side, when you aim to ensure compliant destruction of critical documents, you will require a Certificate of Destruction. Qualified shredding services in Kent can only provide this through off-site shredding. So, it's time to rule out the potential pitfalls of shredding papers on your own and have the work assigned to professionals.
You may also like: 4 Strategies on How To Keep Your Private Business Information Confidential
Image source: Depositphotos.com