Click here to get this post in PDF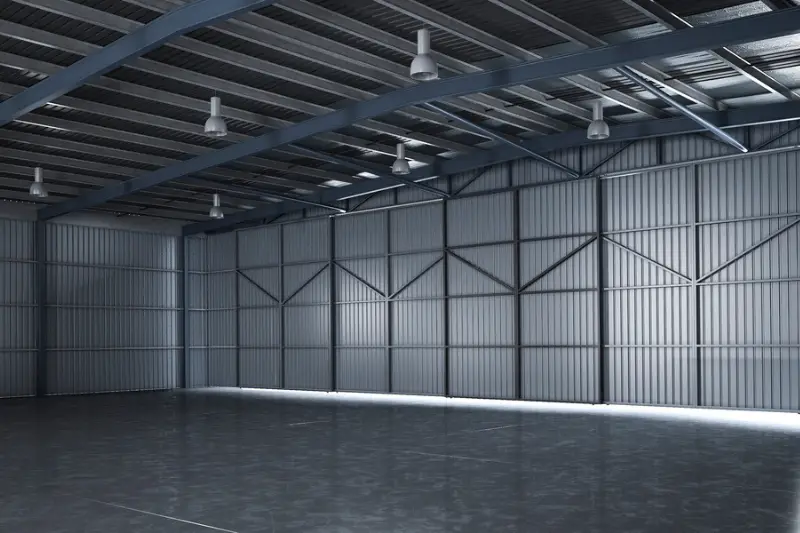 Running a successful business requires careful planning and consideration of many factors, including infrastructure and storage. For businesses that require additional storage space or need to house vehicles and equipment, a metal garage can be an excellent solution. This article will delve into the crucial aspects of determining the right time to install a metal garage for your business, taking into account various practical, financial, and strategic considerations.
The Need for a Metal Garage
The first step in considering a metal garage is identifying the specific need within your business. Whether it's additional storage, a workspace, or a secure area for vehicles, a metal garage can offer a cost-effective and durable solution. You can find out more about a metal garage and metal buildings here. The need for a garage will differ significantly depending on the type of business, its growth trajectory, and future plans.
Assessing Your Business's Current Space and Future Needs
Take a look at your current workspace and storage facilities. Are they congested? Are you constantly struggling to find space for new inventory or tools? Is your business's growth being hindered by a lack of proper storage? If any of these questions resonate with you, then it might be the right time to consider installing a metal garage.
Evaluating Metal Garage Options by Type and Size
When selecting the right metal garage for your business, evaluating various options based on size, type, and price is crucial. The table below provides an overview of the different categories and price ranges to guide you in making an informed decision. Considering your business's specific requirements and budget, you can identify the most suitable metal garage type and size.
| | | | |
| --- | --- | --- | --- |
| Size | Type | Average Cost | Best Suited For |
| Small | Single Bay | $5,000 – $7,000 | Small businesses, minimal storage needs |
| Medium | Double Bay | $8,000 – $12,000 | Medium-sized businesses, additional workspace |
| Large | Triple Bay or More | $15,000 – $25,000 | Large enterprises, extensive storage and equipment |
This table offers a starting point in understanding the potential investment required and can be used as a reference when discussing specific needs with contractors. Keep in mind that these figures are average estimates and can vary based on customization, location, and other factors. Engaging with a knowledgeable contractor who understands your local market will provide a more accurate cost assessment tailored to your particular needs.
Weather Considerations
In some industries, weather plays a vital role in the decision-making process for infrastructure. If your business requires protection against harsh weather conditions for materials, equipment, or vehicles, a metal garage can provide the necessary shelter. Consider the specific climatic conditions of your region and how they may affect your assets.
Financing and Budgeting
One of the critical elements in deciding the right time to install a metal garage is the financial aspect. Ensuring that the installation aligns with your budget and doesn't strain your financial resources is vital.
Obtaining Quotes and Comparing Costs
Speak with contractors and get quotes for various sizes and types of metal garages. Compare these costs with other storage solutions, considering both short-term and long-term value. Metal garages often offer a long-lasting and maintenance-free alternative, which can make them a financially savvy choice in the long run.
Exploring Financing Options
If the upfront cost of installation is a concern, explore various financing options that might be available. Many contractors offer payment plans, or you may qualify for a business loan specifically tailored to infrastructure improvements.
The Timing and Logistics of Installation
The installation of a metal garage is a significant project that requires proper planning and coordination.
Scheduling During Downtime
Consider the potential disruptions to your daily business operations. If possible, schedule the installation during a period of downtime or slower business activity to minimize any impact.
Compliance and Permitting
Ensure that you are in compliance with local zoning laws and obtain any necessary permits before proceeding with the installation. Working with a reputable contractor who is familiar with local regulations can streamline this process.
A Long-Term Investment in Your Business
A metal garage is not merely a storage solution but a long-term investment in your business's growth and efficiency. By considering your specific needs, carefully planning the financial aspects, and coordinating the logistics of installation, you can make an informed decision about the right time to add this valuable asset to your business.
Remember, the decision to install a metal garage should align with your overall business strategy and goals. It should enhance your operations rather than create unnecessary complexities. By taking the time to evaluate your unique situation and seeking professional guidance, you can determine the optimal time to invest in a metal garage that supports your business's success.
You may also like: A Step-by-Step Process of Building a Warehouse
Image source: Depositphotos.com