Click here to get this post in PDF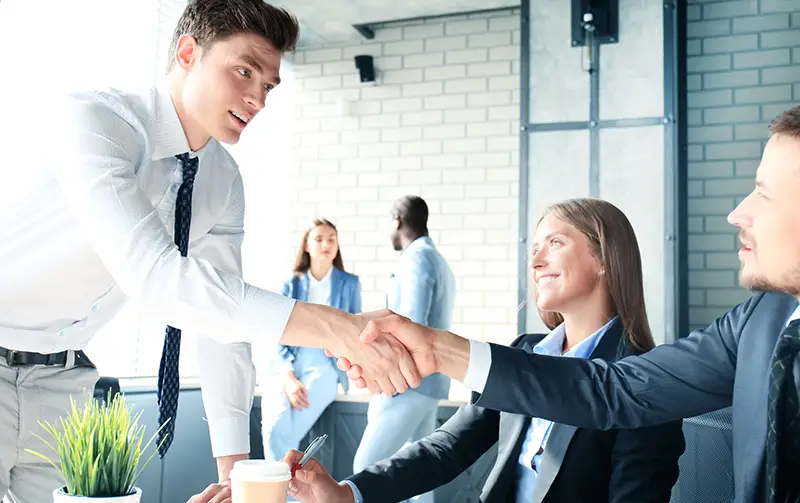 No business is complete without great employees, but you will have difficulty finding the right people to fill your vacancies if you're not offering enough in return. If you want the job done right, you need people worth their pay. The problem is that you're not the only company looking for these types of applicants, and you'll find that many other businesses offer great benefits, so that they may be the best choice.
Benefits can be expensive to offer your employees, but you'll find that they pay for themselves if it helps you get the right employees for the job. The real trick is finding the right benefits that will make your business stand out amongst the others. It's also worth noting that benefits aren't just great for incentivizing great applicants, but they help current employees to appreciate their position more – promoting greater productivity.
A company car
Offering a company car to employees does a lot for your business, and it's a great way to quickly solve a problem that some of your employees may have. If you have team members living far away from the workplace, commuting or catching public transport can be a difficult hurdle to tackle – not to mention that distant applicants may be put off for this reason. A company car provides a solution to that, and it helps to represent your business at the same time. Including personal plates promotes the benefits of your business to others on a daily basis.
Flexible hours
Finding a job that allows for work-life balance can be difficult, and most applicants highly desire it. Flexibility overall is one of the greatest benefits you can offer your employees because it gives them more freedom to do as they wish, and they can dedicate the most productive hours to getting their work done. Others will have an easier time taking care of their daily responsibilities, and this can be a great way to reduce the stress of your team members.
Working from home can be another benefit to offer your employees, as not everyone is seeking the office culture that comes with different roles. The option to work from home not only adds extra comfort possibilities to your vacancy but also opens it up to other applicants who may have had trouble accessing your workplace otherwise – be it due to disability or personal responsibilities.
Health insurance
Peace of mind isn't something you can often offer others, but when it comes to private healthcare benefits – that's exactly what you've got. Health is a concern that many people have on their minds throughout each day, and if something were to go wrong – there's no telling how easy it would be to get it sorted. Health insurance gives your employees the peace of mind that they can get the healthcare they need when they need it. Even if it's something that never has to be used, it's a great way to incentivize great applicants for your open positions.
Free food
Long work days can drag on some days, no matter how passionate you are about a project – and nothing makes it easier than the right food to get you through the day. If your employees are often stuck in the office, they don't want to worry about where they will have to go for lunch, or how much it will cost them. It's a daily concern, and having to travel to the nearest cafe or restaurant to pick up a meal could be seen as wasted time.
Instead, offering your employees free food and drink in or near the workplace saves everyone time, and the lunch breaks can be much more refreshing before returning to a productive workflow. 
Training
Education doesn't often come for free, and skills that are transferable are invaluable. Offering training to your new employees not only helps them to quickly integrate with your workflow, but it also promises skills that they can take with them and develop should anything go wrong in your employment. Training could benefit many workplaces as a benefit, as the easier the work is for employees, the more productive a team can be daily. 
Space for relaxation
There are often stressful days in the office, and if there's nowhere to escape to for a short breather, it can make them much harder to get through. Providing spaces that allow for a quick reset can be a great way to maintain productivity and employee morale.
You may also like: 11 Tips on How to Help Your Employees Thrive and Grow Your Business
Image source: Shutterstock.com