Click here to get this post in PDF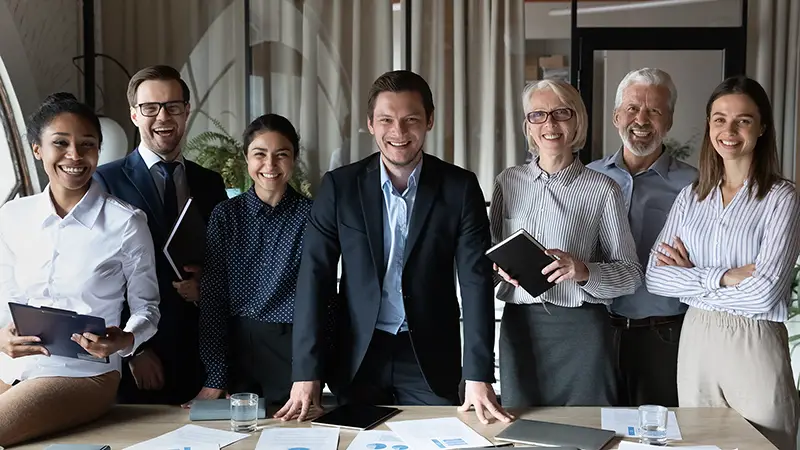 When you first start out in business, most of your efforts are going to be focused on creating a product or a service that will sell. Even if you've come to the table and know exactly what you want to sell when starting your business, a lot of work goes into ensuring that you will actually make money from what you're considering. Most business owners radically change direction throughout this process, as a number of steps can change thinking and allow for information to be gathered on what products or services will genuinely work best. You'll go through product design, product development, market research, manufacturing test runs, product testing and so much more before you actually have anything to sell to the consumer market. Of course, once your product or service is ready, this isn't where your journey ends. You could have the best product or service in your field of specialism or industry, but with such a saturated market in all areas right now, you're going to have to work hard to ensure that your target demographic even knows your product exists – and that's before convincing them that it's worth their time and money. This is a tough task, but this is where marketing comes into play. Let's learn more about this essential area of business operations.
What is Marketing?
So, what actually is marketing? There are so many approaches we can take to explain this, but let's start with a basic definition. The term "marketing" simply refers to activities a company undertakes to promote the buying or selling of its products or services. All marketing activities' end goal will be to encourage customers to buy the promoted product, generating profit for the business. Some businesses market products independently; others will outsource or allow marketing to be carried out by the company's affiliates. Any professional working in marketing will do their utmost to attract positive attention to the company and its products or services, using a variety of marketing methods and campaigns.
Outsourcing Marketing
If your business is small or has a limited budget, or if you're not ready to take on permanent staff members yet, you should consider starting your marketing journey with outsourced marketing department support. There are plenty of reasons you may not want an in-house marketing team yet. Many small businesses simply don't generate sufficient stable profit in their early years to commit to large salaries and other employee benefits, such as annual leave, sick pay, parental leave, compassionate leave and other responsibilities that come hand in hand with employees. You may not have commercial premises, such as an office, for employees to work from, and you may not be on board with remote working options yet. You may simply not have the money to commit to regular and consistent outgoings that come hand in hand with having employees. Whatever your reason, it's good to know that you can still gain marketing support from a qualified specialist on an as-needed basis.
Building an In-House Marketing Team
Building an in-house marketing team comes hand in hand with many benefits. An in-house team will only be working with your brand, meaning that they can really familiarise themselves with your products and services, get to know the ins and outs and work to build a good brand image that is consistent throughout all communications. This can be lost when outsourcing with different companies or individuals, as it takes time to truly understand a company, its aims and its tone. If you have ongoing marketing campaigns, in-house work can prove more financially sensible too, as you commit to one wage for agreed hours and your staff can get a lot done during this time, aiming to impress as best possible in pursuit of promotions and career progression. Of course, building this marketing team is going to take a lot of work in the initial stages. Here are some areas to focus on when taking on this venture.
Considering What Team Members You Need
The scope of roles in marketing departments is vast. There are all sorts of individuals you can hire to work on marketing projects and campaigns. Here are some roles skilled in the art of communication that you may want on your team.
A Marketing Manager – if you're going to have a team of individuals in different job roles, you're going to need a marketing manager to keep everything together. They'll be able to organise campaigns, distribute tasks, manage deadlines and generally keep everything in control and progressing in the right direction.
A Copywriter – most marketing involves copywriting. A copywriter is a professional writer who will complete all written content for your company. This can range from website copy to ad copy, email copy, social media copy, and so much more. If you have a lot of work, you may need multiple copywriters, and these could specialise in different areas.
A Graphic Designer – a lot of imagery goes into marketing too, and this is where a graphic designer's help can come in useful. Graphic designs can create everything from logos to 3D renders of your products to general imagery for emails and your website.
PPC Specialist – nowadays, a lot of companies spend the majority of their marketing budget on PPC advertising. This is "pay-per-click" advertising and can be planted in key online locations your target audience are spending time. PPC can help direct traffic to your site, maximising sales, and having someone competent in charge of this can really benefit your business.
SEO Specialist – got a website? You're going to want it to rank well in search engine results. This can encourage more traffic to pass through your site, generating more profit in the long run. This is where SEO or "search engine optimisation" comes into play. Having an SEO specialist on board can ensure all of your web content is optimised for the best results.
Social Media Manager – your social media can make a big difference to your brand's levels of exposure. Collaborations with social media influencers can also benefit your business. Having a social media manager to sort all of this out is a good idea!
Of course, a lot more will go into creating a great marketing team for your business, but these starter steps should help get this journey started in the right direction for you!
You may also like: The Importance of Leadership Among Marketing Team
Image source: Shutterstock.com