Click here to get this post in PDF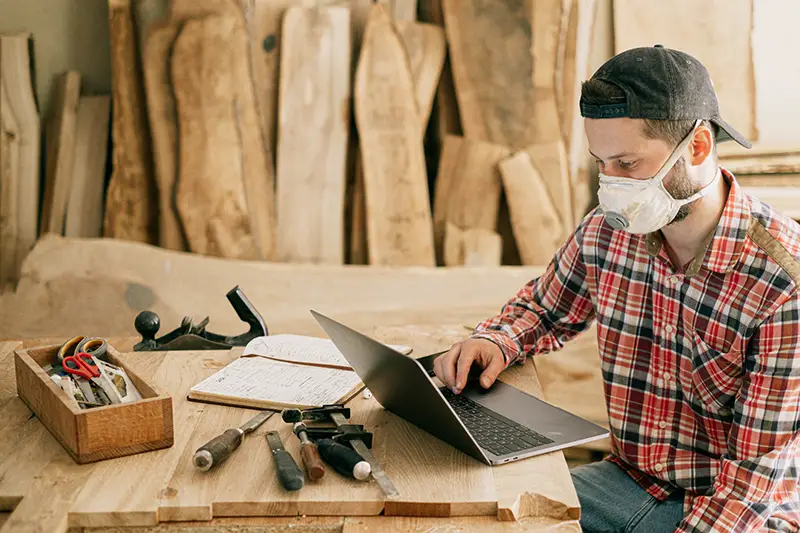 It's quite humbling to see just how many excellent home business workshops are out there, and the fantastic work they do. From crafting essential materials for stage productions, statues out of wooden materials, artwork, or even humble woodworking and carpentry products, what matters is that the craft, skill and ambition of the owner are able to funnel safely and effectively through the conveniences of the workshop.
Workshops should be made safe first of all and be situated within a robust and protective shelter. Often, industrial sheds are the best possible place for this, especially if designed to your custom specification. You must also meet essential compliance, such as necessary fire safety measures.
It's also important to note that when you are actually operating as a business, you register as an entity so you can more accurately calculate your costs and report your income. But that's the stuffy part of the journey, in this post, we'll discuss essential measures for setting up your home workshop in the best manner possible. Without further ado, let's consider:
Essential Lighting
Essential lighting is more than just an aesthetic decision, but is a necessary safety precaution. In some cases, it can really protect against injury or worse. Some fluorescent lights, for instance, can match the flicker rate of a sawblades cycle, meaning that to the naked eye an operating machine such as this may look completely static. That, of course, can be a real danger. From 5,000k up to 6,500k (Kelvin) is a great idea, providing full-bright conditions are met. This way, you can ensure all deep shadows are cast out, and that you'll commit to your work under nothing but the best lighting scenario.
Ventilation
Workshops are known to get quite fragrant from time to time. Working with wood, powering machinery, and using varnishes and paints, can all be quite damaging if you fail to ventilate. This is where an industrial ventilation effort can be key, as well as fans that allow the fumes to be properly extracted. Sometimes, this may even require additional conversion machinery such as in the case of paints, as toxins may be released into the environment. It's important to consider the full scope of all your working intent, and to ventilate in accordance with that.
Security
Remember to keep your workshop as secure as you can. This may mean installing privacy fencing surrounding it, insuring your equipment, and making sure thick locks are placed on the doors. Motion-sensitive floodlights can be a great installation for illuminating the surrounding area should movement be detected, and depending on your build, an excellent alarm system could be reliable when necessary.
Making sure that you reinforce your weak points and pay mind to security now can help you avoid stolen equipment or being sued for injury should someone access your workshop and inadvertently hurt themselves. Neither situation is ideal, but the solution is.
With this advice, you're certain to craft a home business workshop in the best way.
You may also like: How to Start Your Own Small Business from Home
Image source: Pexels.com