Click here to get this post in PDF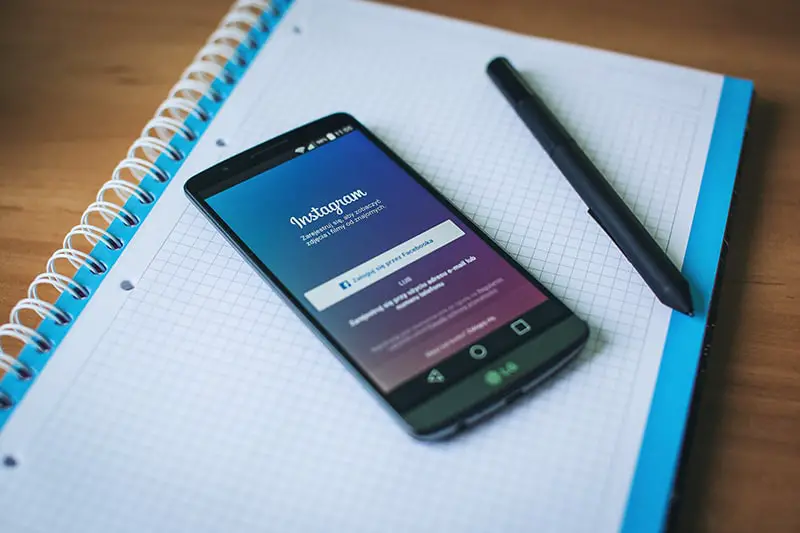 Owing to the current pandemic outbreak, the travel industry players have faced many ups and downs. However, the positive side flashes up with social media being the savior for most travel businesses. The companies and the service providers are trying to develop newer strategies to lure the customers.
Why Choose Instagram for Travel Industry Goals?
To keep up with the ever-changing trends, travel industry players must keep up with the industry trends. According to a podcast and several surveys, Instagram contributes substantially to the travel industry to generate awareness about services. Due to the rising number of travellers and enthusiasts, Instagram offers travel industry companies massive leverage to attract potential travellers to their handles.
Instagram SEO to Understand Customers
Instagram SEO can aid travel agencies with potential customers. Many customers are always looking for discounts, offers, and low-pay rates when it comes to traveling. Hence, leveraging this motive, one can easily attract customers. Instagram offers individualized searches and can help your brand by highlighting your post in the customer's news feed.
In addition to that, you can combine your inventory with a viewer's social media activity. In such a manner, you can deliver individualized and contextual ads in real-time. This technique also aids in increased fame and publicity for the upcoming movie releases.
Travel Marketing on Instagram
Instagram has developed to become an impeccable marketing tool. It offers enormous benefits by providing unique visual storytelling tools, attracting people from all walks of life. It is not a lie that most of the human beings are visual learners. This elucidates the impression that developing an eye-catching video with ultimate graphics and effects regarding a tourist place can fetch a lot of attention from the viewers. You can showcase the destinations depending on several parameters to inspire and motivate the travellers to make a move. Moreover, you can also check Instagram comments to improve your fan base. Comments from influencers and critical subject matter experts aid in giving colossal value to your content.
Invest in Creativity
Instagram is an application that gives users to modify and update their posts according to their needs. The stories, reels, and IGTV are some examples of features that you can use to create a unique offering. Travel companies do not have a tangible product. Instead, they offer travel services. As a result, you can build a cohesive feed on the app. Instead of the regular posts, you can inculcate creativity by splitting the photos in tiles to give a mosaic effect. That makes the account more noticeable and unique. To continuously keep your viewers interested in your profile, you have to continually add appealing visual content to create a good impression on your viewers. Such a strategy aids a lot when you want to grow your following. Hundred people can see a single share of one person, adding more and more viewers to your content, and eventually building traffic on your account.
Building Trust for Established Customer Base
Owing to the massive competition in the travel field, you have to pay close attention to the Instagram timeline and make it attractive for the users. There is a considerable choice overload in this industry and focusing on the businesses' intangible assets is just as crucial as focusing on the tangible ones. Seek loyalty from the customer and put in efforts towards this parameter. Authenticated social proofs, validations, and past clients' testimonials can help you establish a trustworthy bond with the potential customer. Some of the examples to develop trust with the viewers are as follows:
Many people watch travel logs, search for personal recommendations from friends and family, read customer reviews from third-party websites, and so on to understand the given brand.
You can partner with Instagram influencers and request them for genuine testimonials about their experience with your services to provide necessary social proofs to your potential customers.
You can request your past clients to review your services on their Instagram stories and tag your account.
Moreover, make the terms and conditions of the travel agreement crystal clear. Often, people hesitate to go for smaller brands due to the enormous ratio of ambiguity. Cheating on your customers will only gain negative publicity and negatively hamper your brand's growth in the travel industry.
The success of a lot of prominent travel brands lies in understanding the needs of potential customers. Instagram plays a significant role in reaching out to your specific target audience. Using this platform, an airline company, a car rental agency, a massive travel brand, or even a travel blogger or a vlogger can obtain the desired results. Building brand awareness, establishing loyalty and trust, and employing cutting edge techniques through trending social media platforms is the key to grow tons of revenue in the travel industry.
You may also like: How to get free likes and followers on Instagram with GetInsta