Click here to get this post in PDF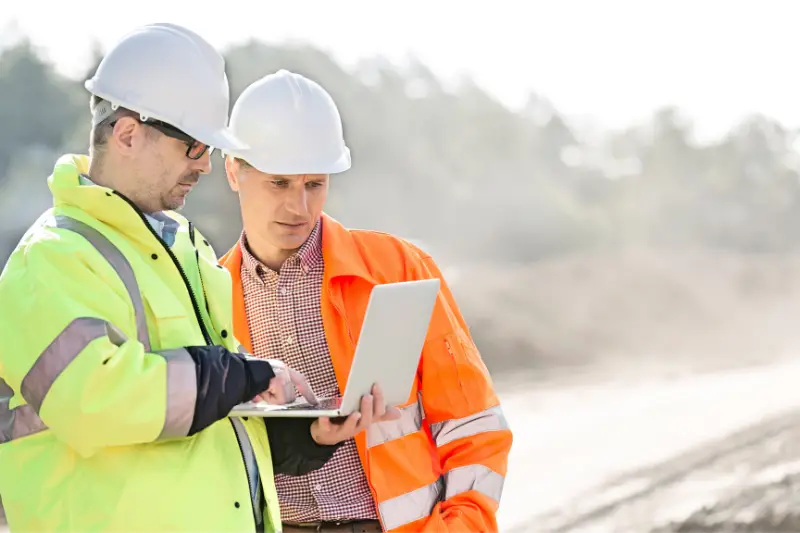 The construction industry, traditionally seen as slow to adapt to technological change, is now embracing modern IT solutions to streamline operations and enhance efficiency. These digital tools are revolutionizing how construction projects are managed from inception to completion. Let's delve into the ways these solutions are making a difference and what to consider when choosing one.
Digital Tools: The Cornerstones of Efficient Project Management
Enhancing Communication Channels: One of the most significant challenges in construction is ensuring that everyone, from architects to ground workers, is on the same page. Digital solutions facilitate real-time communication, ensuring that updates, changes, or issues are immediately addressed, reducing downtime and misunderstandings.
Efficient Documentation Management: Gone are the days of sifting through piles of paperwork. Digital platforms allow for easy storage, retrieval, and sharing of documents. This not only saves time but also ensures that everyone has access to the latest versions of plans, contracts, and other essential documents.
Monitoring Crew Productivity: With digital tools, managers can track the progress of different teams, ensuring that they are meeting their targets. This real-time tracking allows for quick adjustments, ensuring that projects remain on schedule.
Expenditure Oversight: Budget overruns are a common issue in construction. Digital solutions offer tools to track expenses in real-time, compare them against budgets, and provide alerts if costs are likely to exceed projections.
Task Scheduling Simplified: Organizing tasks, assigning them to teams, and ensuring they are completed on time is easier than ever with digital scheduling tools. They offer visual timelines, reminders, and progress tracking, ensuring that every phase of the project proceeds as planned.
Selecting the Right Digital Tool: Key Considerations
The Power of Centralization: The ideal digital solution should serve as a central hub, integrating various aspects of project management. This ensures consistency and reduces the complexities of handling multiple standalone tools.
Real-Time Oversight: In the dynamic environment of construction, being able to monitor progress in real-time is invaluable. This allows for immediate adjustments, ensuring projects remain on track.
Prioritizing Security: Construction projects involve sensitive data, from client details to contract terms. It's crucial to choose a solution that offers robust security features, ensuring data integrity and confidentiality.
User Experience Matters: A tool is only as good as its usability. Opt for solutions that are intuitive, easy to navigate, and require minimal training, ensuring that all team members can use them effectively.
The Digital Revolution in Construction Management
Revolutionizing Project Planning: Digital solutions allow for the creation of detailed, interactive plans. These can be easily adjusted, ensuring flexibility and accuracy in project execution.
Optimizing Resource Allocation: With clear insights into the progress of various tasks, managers can allocate resources more efficiently, ensuring that no team is overburdened while others are underutilized.
Safety First: Modern IT solutions for construction companies offer features like real-time monitoring of sites, ensuring that safety protocols are followed. They can also provide training modules and safety updates, ensuring that all crew members are aware of best practices.
Navigating Compliance and Regulations: Construction projects often have to adhere to various regulations. Digital tools can provide checklists, updates on regulatory changes, and documentation tools to ensure that projects remain compliant, reducing the risk of legal complications.
In conclusion, as the construction industry evolves, modern IT solutions are becoming indispensable. They offer efficiency, clarity, and oversight, ensuring that projects are completed on time, within budget, and to the highest standards. As these tools continue to advance, they promise an era of unprecedented efficiency and precision in construction project management.
You may also like: How IT Solutions and Service Provider help their Customers
Image source: Shutterstock.com