Click here to get this post in PDF
If your startup has found its new home, one of your first tasks will be installing a security system, which means choosing the right installer. So before selecting, here are some of the most important considerations for how to go about making this all-important decision.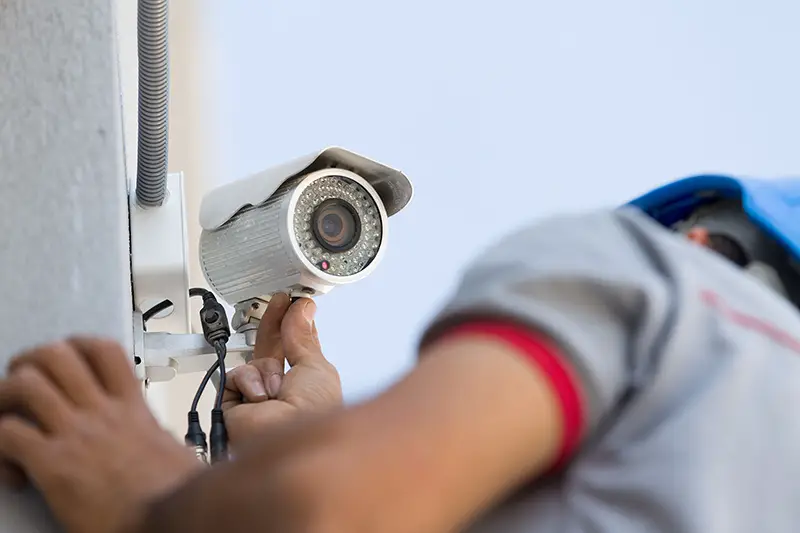 Assess Your Building's Security Needs
Based on the property where your startup is located, you'll need to assess what you feel are your primary security requirements. These might include:
Access control and managing visitors
Video cam property management
The amount of property space video cams should cover
Should video cameras be visible, indoor, outdoor, or both
Audio 
Integrated safety measures for smoke, fire, water, etc.
Sensors on doors, windows, etc.
By determining these elements, it will be easier to obtain estimates and discuss security solutions and details with potential access control security installers. 
Type of Security System
Several kinds of security systems are available, and it will be important to determine which type fits your company's needs best. These include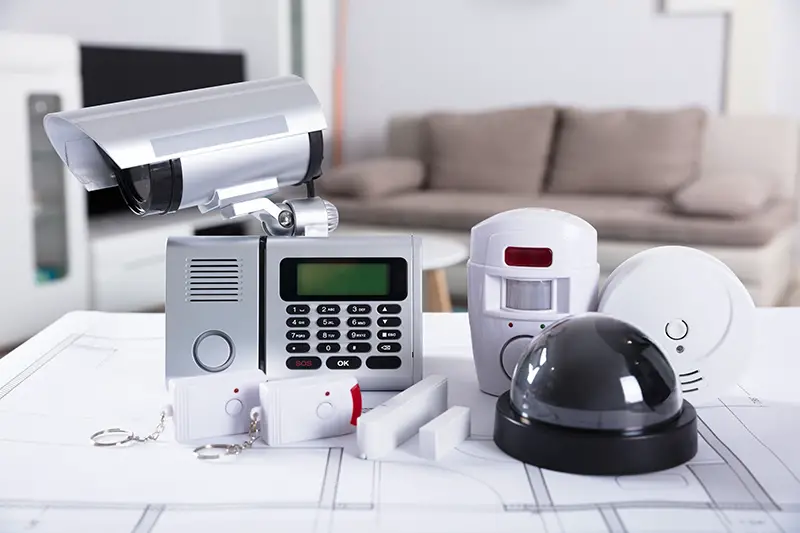 An on-premises security system
This kind of system is directly managed from your company's premises and does not use an internet connection to access security data. It requires on-premises maintenance.
A cloud-based system
This system keeps your security data in the cloud, making it easily accessible remotely from any location globally. In the event of an emergency, you'll be able to intervene if necessary. In addition, it permits software updates and reduces maintenance needs considerably.
 A hybrid security system
With a hybrid option, you will be able to access data from a remote location without the necessity of the internet. It will increase maintenance needs as you will be required to run security software and do on-premises maintenance
Selecting between a wired or wireless system will impact the system's aesthetics, costs, and convenience. Wireless systems avoid having wires everywhere, but they do need a connection and are potentially open to hacking. Wired systems are easier to install if the location is planned during building construction.
In the event of power outages, power backup must be contemplated regardless of the system you eventually select. 
What Features Should Your Security System Include?
Today's technology offers lots of options and solutions. Here are several that should be included in your analysis when determining your security requirements.
Video Security
Cameras and video feed permit you to grant access to your offices and check on your property regularly and when necessary. Cam feed needs to be integrated with smart lock access, which is a terrific option if you are often away from the business. Video cams are generally placed where valuables, data, or vital documents are stored as well as at entrances and exits to facilitate touchless access to your startup. 
To monitor or not to monitor?
When researching door access control solutions, your primary goal should be to find a system that restricts access to unauthorized individuals while providing secure yet convenient door entry for those who are authorized. One of your first decisions will be about whether the system can be remotely monitored or not. Remote capabilities allow you to open doors for guests or employees to restricted areas and allow you to monitor your building without having to be on the same premise. Remote monitoring can include a monthly fee, however, these fees are often worthwhile as they enable automated requests to be sent to first responders and local law enforcement in an emergency. An unmonitored system will be less expensive, but you will be responsible for having to monitor events in real-time while being in the same building. 
Remote Control with a Mobile App
The Internet now provides us with the option of controlling and monitoring things and situations from a distance. Thanks to an app on your tablet or smartphone, you'll be able to operate all your security system needs regardless of where you are affording you convenience, flexibility, and peace of mind when away. 
Physical Safety Options
Environmental safety is always a priority, so an effective approach to security may want to integrate fire, smoke, water, and carbon monoxide detection with other environmental factors. In this way, your system will not only alert you but first responders as well.
Energy Consumption and Operating Time
You'll also need to determine if your system will run continuously for 24 hours or perhaps only partially and what that will entail in terms of energy consumption, especially with several systems integrated into a single management operation.
What's Your Budget?
It's important to determine the amount of money you can spend on your system. There are multiple choices, service plans, and relative price tags. By establishing a budget, you will automatically filter out many options available, whether priced lower or higher, giving you a narrower slate of alternatives. 
As a startup, you may need to economize some of your initial investment and operating costs; just don't do so at the expense of security. The property most assuredly, and perhaps lives will depend on it. In addition, if you opt for a long-term service contract, you may not be required to pay a large sum upfront, as many providers will spread the overall cost over the length of the contract. 
Choosing a Security System Installer
Once you have determined what you feel your startup's access control security needs are, you'll need to find the installer. Researching professional security system providers will be the place to start. Ask friends and business colleagues for referrals and look for client reviews and references.
When selecting, consider firms that can provide the type of security you want and for the size of the property involved. 
When opting for access control visitor management, environmental safety devices, and security audio, and video, you need to integrate those systems into one easily managed interface. Look for an installer with these capabilities and experience in security systems integration. 
Note whether you want a wired or wireless system and an installer's prowess for the particular type of system you want. 
In Conclusion
When the moment arrives to install an access control security system, knowing what you are looking for and how much your budget allows will facilitate not only the installation but the choice of who's going to do it.
You may also like: 6 Best Strategies to Improve Business Security
Image source: Shutterstock.com