Click here to get this post in PDF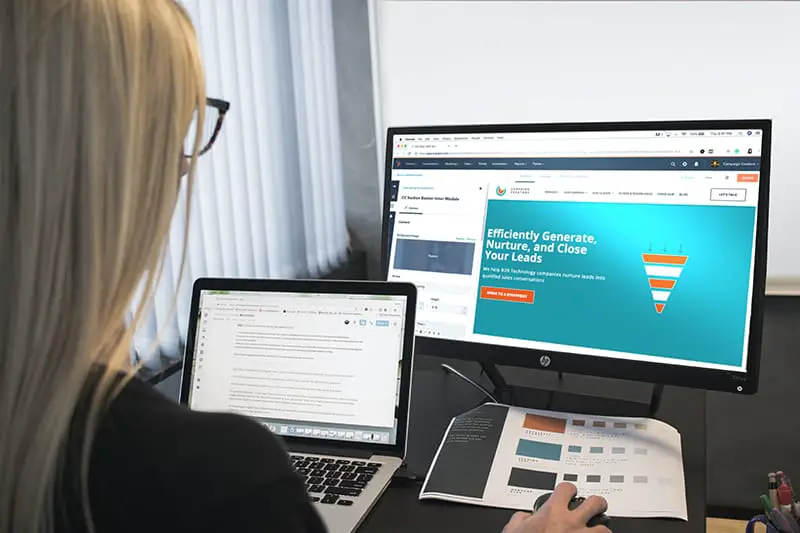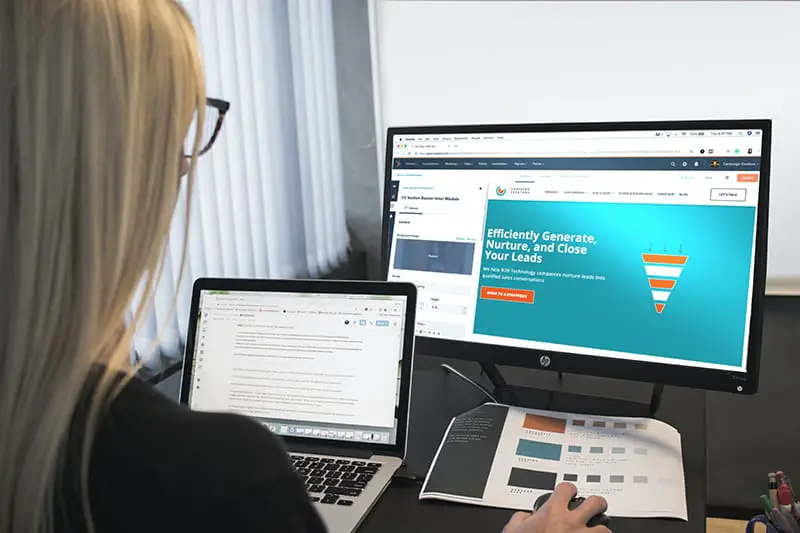 Concept to Creation. Sounds like very fancy terminology. Well, it certainly is. Every creation is based on some concept. Whether it be done by a single person or a group of people, strangers in a room or business colleagues, every creation is based on a concept that was shared and formed over time. Following that same principle, there might be individuals or businesses that have an idea, but they don't exist out in the world yet. And considering how we are now a tech-driven society, it is somewhat mandatory to have an online presence for yourself or your business. So, if you have an idea for your business website in mind, we're going to help you through the process of making that idea a reality.
Explore Your Business Ideation Process
Your idea is everything. Whether or not your website will bloom, or the speed it will take to spread out, depends on the actual idea itself. You can increase the idea's capacity, or you can shape it up along the way, but you need to really invest your time and effort in the initial ideation process for your business. There are many ways to improve the ideation process, and the most basic action is to go online and search the internet. Try to find out how much feasibility your idea holds, or if your idea is already present somewhere. You can even take note of the existing businesses out in the world making money with an idea that is similar to yours. This ideation process might seem like it's not that important, and that you can improve it along the way, but the crux of the idea has to be cemented right here at the beginning.
Keep Focus Towards Your Niche
Now that your idea is set, almost half of the plan is formed. The other half requires you to study the Niche that the business is following, meaning that you need to identify and pursue your target audience. What is your business about, that was covered in the ideation process? Now you need to finalize what your business will provide i.e. how are your business or product services making people's lives easier, or generally speaking how will it be making the world a better place. Set your target audience straight, focus on your niche, and let your business grow through those people. You might add more services at a later stage, but right now your attention needs to be solely directed toward a dedicated market niche.
Get A Clear Picture About Branding
Brand your idea through your website. This statement is easier said than done. Develop your site in such a way that your business branding is done during the web development process. Select relevant themes, choose a color scheme and pattern that best highlights your business, and use impressive and eye-catching content on your website pages. If you develop your business website but lack branding efforts, then your idea and niche will not be able to meet the goal you had set in your mind during the ideation process. This will ultimately result in a loss of time because your site branding will require further effort and energy. You need to have a very clear picture of branding your idea on your business website before anything else and before you ask "How much does it cost to build a website?"
Pay Attention To User Experience
There is something that might seem trivial at first, but if you put effort into this, you are sure to gain and retain a lot more users and visitors to your business website. User experience plays a major role in the world wide web, because everyone wants to save their personal time, and there are multiple sites offering similar services in one way or another. Developing a website for your business while keeping a check on user experience will keep you a step ahead of the market competition, as well as allow site visitors to like and appreciate your website design, thanks to it being user-friendly and smooth to navigate through. This will also present your business to be shared among peers of the website visitors.
Plan A Thorough Roadmap With Details
This is the part where your business website is fully developed and functioning. However, as noted in the ideation process, there is always room to add more services or increase some features that your business is currently offering. You can decide to work on it slowly and gradually shifting your business model towards the new trends and demands of the marketplace, but you need to build a thorough roadmap for it. Every detail needs to be cataloged and all changes are supposed to be recorded as you transform your business services and website to accommodate these extra functionalities that were not part of the ideation process. A roadmap will be helpful before directly getting involved in further web development, as a feasibility study and business model structure both can be used in comparison with the new services you plan to add, making sure that it will not present a negative impact on the already current existing business working and website layout. When it comes to scaling you need to consider marketplace development services to provide the best business solutions.
---
Five Tips for Finding the Perfect Business Niche in the Modern Market
---
There are many techniques and methods that you can follow as a guide to web development for your business because every person has a mindset of their own and they like to tackle matters in their own way. But above are some points that are sure to make the overall process a lot easier and simpler to understand, which will result in lesser time and effort should you decide to follow these tactics and start working on getting your website developed accordingly. Just remember to stay comfortable, as true productivity comes from a relaxed mind, and not let yourself get scattered away while managing these steps. To sum it all up in a nutshell, make a good idea stick, have a dedicated target audience, focus on branding efforts, pay attention to detail for user experience, and plan a roadmap for the future of your business.
Image Source: Unsplash.com