Click here to get this post in PDF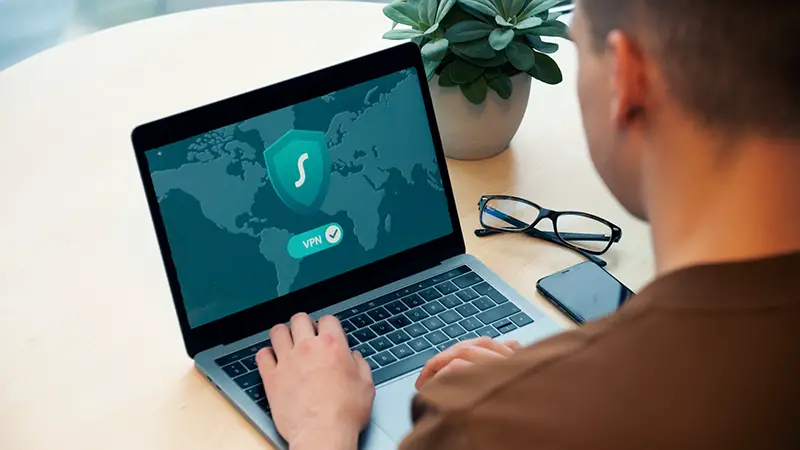 If you're wary about your data protection on the internet, you've definitely heard of the terms proxy server and firewall. Both programs ensure maximum security from hackers or onlookers on the web. To some extent, the objective is similar, but they're not quite the same. 
You'll find that both programs are actually pretty different and serve independent purposes. In simple words: 
Firewalls block unauthorized access to the network. 
Proxy servers work as "middlemen" between you and the internet.
If you can't decide whether to place your money in a firewall or proxy server, you're at the right place. Here's all you need to know about the comparison between firewalls and proxy and which one is best for you.
What Is a Proxy Server?
Similarly, a proxy server is a program or device that secures or improves access to a private network. Instead of simply blocking access, a proxy server acts as a barrier or mediator between the Internet and local computer.
This moderation ensures no direct communication happens between two parties. It makes your local computer less vulnerable to hackers and malware. Instead, it assigns and displays an anonymous IP address to the external users. 
The working of a proxy server is quite simple. 
It has its own IP address, which allows it to act as a mediator between the end-to-end user and the internet.
When a user searches a certain website or sends a request to the internet, the proxy receives it.
The proxy searches for the same requests in its cache. 
If the request is available, the proxy server produces it right away, saving the bandwidth. 
There are several different types of proxies you can find online, but the most commonly used ones are residential and datacenter proxies. 
Residential proxies hide your network with a real IP address to make it impossible to detect. That said, these are expensive. However, if you need a cheaper and faster solution, datacenter proxies may be a better option. Businesses can utilize these proxies to collect data fast. 
Advantages of a Proxy Server
Gives access to services that are blocked in certain countries. 
Stores all information such as internet usage, amount of times the website was visited, etc.
A proxy server hides the IP address of a local computer.
Filters access to certain websites in an organization.
Stores requests in its cache to improve network performance. 
What Is a Firewall?
The term 'firewall' refers to a software or application that limits or blocks unauthorized users' access to protect a local network of computers. 
Since firewalls work on an IP packet level, they filter data packets before allowing them to enter the local network. That way, the data packet can only enter your private network once the firewall has authorized it. 
The network administrator can set certain rules and policies known as the access control list. An access control list tells the firewall what data packets to allow and which to block.
The network administrator can also decide what data packets leave the private network using the access control list.
Advantages of a Firewall
Monitors all incoming traffic.
A two-way firewall monitors and encrypts existing data too.
It blocks hackers from entering your network.
A firewall stops the Trojan horse from latching on to your data.
Firewalls can reduce the risk of keylogging.
Firewalls vs Proxy Servers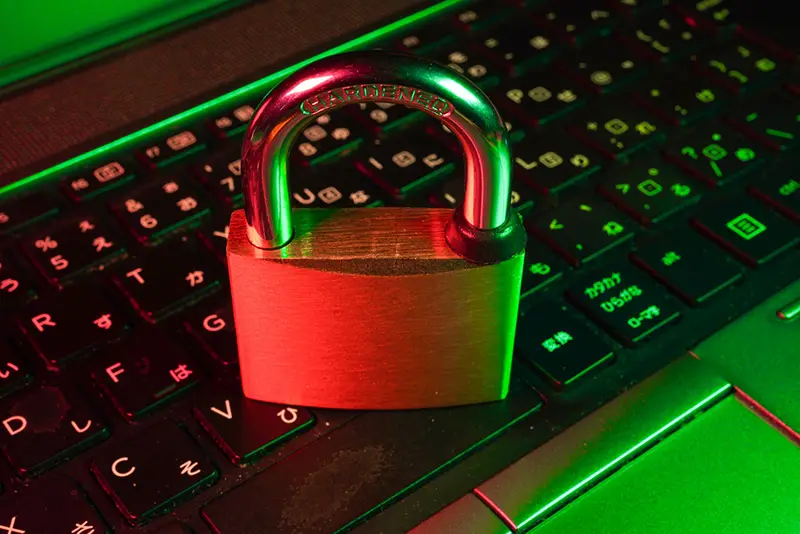 Here are the main differences between a firewall and a proxy server. We'll compare both security protocols based on their ability to:
Block malware
Block sketchy and unauthorized programs
Block websites that posea potential threat
We'll also discuss their main functional differences and compare them to each other. Let's have a look at it!
Blocking Malware
Both programs have the main goal to protect the local network and block malware from gaining unauthorized access. A firewall blocks the ports that most viruses and worms use, leaving no space for malware to enter. 
Meanwhile, a proxy server acts as a middleman between the network and the internet to search in its cache whether the access request is valid or not.
The network administrator can decide which ports to leave open for the firewall. The most common examples of these ports are HTTP (port 80), SMTP (port 25), and POP3 (port 110).
Blocking Programs
While a firewall has the ability to block certain programs from running on your computer, you do not have the same luxury as proxy servers. If you wish to block or limit certain programs such as games, instant messaging apps, etc., a firewall will be your savior.
A firewall will let you make exceptions and customizations for the programs you do allow. However, a proxy server doesn't allow that. It merely acts as a mediator, allowing you to connect to a server. So, rather than blocking programs, proxy servers help you bypass restrictions and get safe access to the internet. 
Blocking Websites
If you want to block certain websites, a proxy server is a much better option for you as compared to a firewall. Firewalls don't allow you to pick and choose which websites you want to access and which ones you want to block. This means you can end up losing Internet access as a whole. 
Instead, opt for a proxy server in this case. Proxy servers are not particular in picking which websites to block. Plus, they'll also allow you to decide what times you want those websites to be blocked and accessed.
Functional Differences
Of course, the main way in which proxy servers and firewalls differ is in their working and functionality. 
Proxy servers redirect the communication elsewhere by hiding your internal network from the internet. Meanwhile, firewalls simply block all ports and programs that are trying to gain unauthorized access.
Other Proxy Server Functions
Aside from redirecting access requests, proxy servers also cache requests and communication. This will help the users access cached information from websites they use daily instead of fetching pages from the website. 
Which One Is Best for You?
Picking between a firewall and proxy server depends solely on your preference. If you wish to achieve anonymity and pick which websites to block and access, a proxy server is what you need. 
But, if you want to block unauthorized access completely and block certain programs, a firewall would serve you better. 
Moreover, if you're looking to achieve all these goals in one, you can also opt for a proxy server that's part of a firewall.
Conclusion
Both firewalls and proxy servers work towards the same purpose of blocking connections to or from a network. However, these programs achieve this goal with differing methods. This is what sets them apart from each other.
Each party has its advantages and disadvantages. This is something you should factor in your decision of which program to buy. Yet, it's worth noting that you can also use firewalls and proxy servers together.
That's right! The combination of the two ensures optimum security and reliability.
You may also like: The Most Suitable Proxy Types for Businesses
Image source: Unsplash.com