Click here to get this post in PDF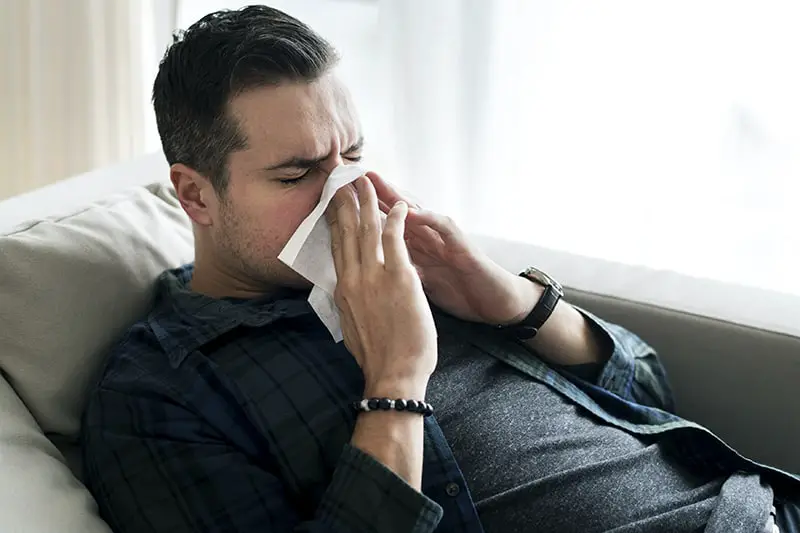 We all have the normal irritants at work, the domineering boss we love to hate, and the lazy colleague you assigned to handle a task. So, you end up working on the assignment alone, knowing very well you can't rely on him or her. Finally, allergies.
An allergy is an immune response to a substance called an allergen, which normally is not harmful. An allergen may include perfume or something as harmless as a type of pet. Some people are allergic to dogs and many other types of allergens.
What is an allergic reaction; it refers to how the body will react when exposed to the allergen. This may include headaches, throat tightness, body rush, coughs, and generally feeling bad. Generally, mild allergies can be handled with an antihistamine.
The type of allergies we have is mainly influenced by the work we do and the working environment. For example, people working as construction workers tend to be exposed to more dust than those working in an office.
Below we look at six common allergies in the workplace:
1.          Latex Allergy
Health workers, beauticians, ad those in the food industry are the most affected. They must use latex gloves to deliver their services.
Research has shown that surprisingly people in this industry have a higher allergy rate of 15% compared to that of the general populations paltry 2%
Other latex products that may trigger allergies include eating a sandwich made by a person wearing latex gloves.
2.          Beauty products
Mainly affecting makeup artists and salonists. A salonist from Baron town stated that he always felt dizzy while at work, and he had headaches. However, when he was at home, he did not experience the same feeling.
3.          Fragrance sensitivity
You may have passed by your colleague's desk and caught a whiff of her cologne. You immediately develop a cough. A few minutes before, you were okay. This only shows you have a fragrance allergy.
4.          Dust sensitivity
 Most common sensitivity. A research done on twenty thousand people by oxford university indicated that more than fifty percent of the interviewees recorded high sensitivity towards dust. Dust comes in different forms from wood dust, affecting carpenters, food dust from flour may affect pastry chefs, and dust from cement may affect construction work.
5.          Cleaning products allergy
Many people working as cleaners or janitors may be negatively affected by certain cleaning products. Some of these products have chemicals that may trigger coughing, headaches, and even lead to the nasal cavity.
6.          Seasonal Pollen Allergies
Those working in an outdoor environment like postal carriers, highway workers, and landscapers are mostly affected.
Since quitting is not an option, you can take steps to minimize your exposure to allergens at work. First, you can use antihistamines. They work by blocking the effects of histamines responsible for the reactions. Antihistamines are effective and easily available. Second, you can make suggestions to your boss and colleagues on how to improve the working environment.
You may also like: How to Improve Health and Safety at Work
Image Source: Rawpixel.com