Click here to get this post in PDF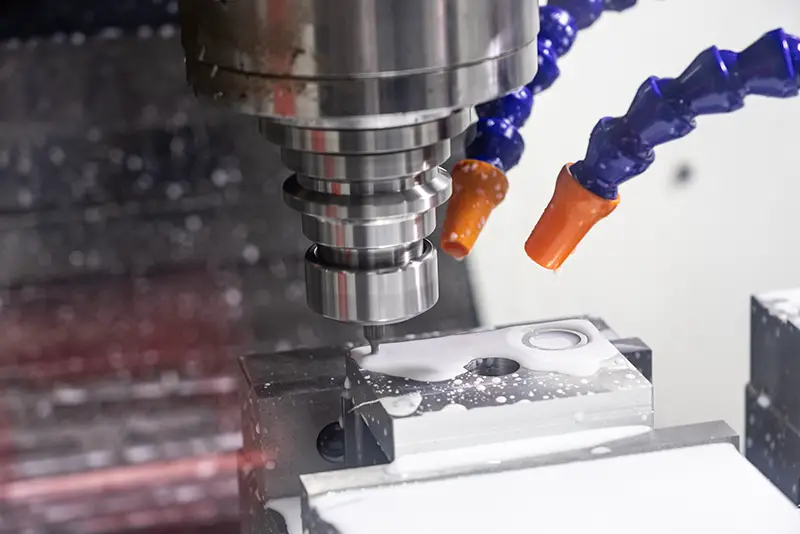 If you've ever been to a modern manufacturing facility, you've seen a CNC machine. CNC machines are computer numerical control devices that streamline the process of cutting and shaping materials. Although they can be suitable for various tasks, these machines are most commonly used for woodworking and metalworking. In recent years, the popularity of these machines has exploded, with more and more businesses investing in this technology, and providing employee training on how to be CNC machinists.
When it comes to CNC machines, several different types are used for various purposes. The most common type is the lathe, a CNC turning machine. Other common types include milling machines, which are used for milling and drilling, and plasma cutters, which are used for cutting and engraving.
Types Of CNC Machines
CNC Milling Machine
It is a computer-controlled machine that can be ideal for creating exact parts. The device can be programmed to mill out a variety of shapes and sizes and can create very intricate designs.
CNC milling machines are useful in various industries, including aerospace, automotive, and medical. They are also often used in the prototyping and manufacturing of electronic circuits.
CNC Turning Machine
A CNC turning machine creates parts by rotating a workpiece while a cutting tool is fed into it. A cutting tool is usually a lathe tool or an end mill.
These machines can be either horizontal or vertical. The spindle is flat in a horizontal turning machine, and the workpiece is mounted on a chuck. The spindle is upright in a vertical turning machine, and the workpiece is mounted on a turret.
These machines can have either single-spindle or multi-spindle configurations. Single-spindle devices have one cutting tool that can be used to produce one part at a time. Multi-spindle machines have two or more cutting tools that can be used to create multiple parts at the same time.
CNC Plasma Cutter
These are one of the most popular machines in today's metalworking industry. Plasma cutting is a process that uses a high-pressure jet of ionized gas to cut through electrically conductive materials. Plasma cutting is a highly versatile process used to cut through various materials, including aluminum, stainless steel, and even titanium.
There are several CNC plasma cutters, each with unique features and capabilities. It is essential to understand the different types of plasma cutters and how they can be used to find a suitable machine for your specific applications.
CNC Laser Cutter
This type of CNC machine uses a high-powered laser to cut through the material. They are often used to cut metal or plastic parts for automotive manufacturing or electronics assembly applications.
CNC Router
CNC routers create detailed shapes and designs in wood, metal, and other materials. As a result, they can be ideal for everything from creating cabinetry to engraving artwork.
They offer a wide range of capabilities for both businesses and individuals. With the right machine, you can create anything you can imagine.
CNC Lathe
Bench lathes, like turret lathes, are used to create cylindrical parts from a variety of materials. The most common lathe type is the turret lathe, which has a horizontal spindle and a vertical turret. Turret lathes can be equipped with various tooling, including live tooling, which allows them to perform operations such as drilling and tapping.
Wrap Up
CNC machines are versatile and powerful tools used in various industries. With the ability to create precise and intricate designs, these machines can help you create functional and aesthetically pleasing products. If you're looking for a way to improve your manufacturing process, consider investing in machines from a reputable company with highly specialized services.
You may also like: What is CNC Milling Service?
Image source: Shutterstock.com