Click here to get this post in PDF
CNC milling is a CNC process that uses rotating cutters to remove parts of a block of material (or workpiece) until the required customs form (or feature) is achieved. It enables producers to accurately create complicated parts while adhering to stringent tolerance constraints.
CNC milling machines have progressed over time, allowing the production of precision parts that satisfy the chief criteria of today's demanding industries. As a result, CNC milling machines have several uses in many industries, including aerospace, automotive, robotics, and medicine, to name a few.
This article will go into the weeds of CNC milling. Do you want to learn more about milling? What are the different milling operations? What are the benefits of the procedure? You've arrived at the correct place.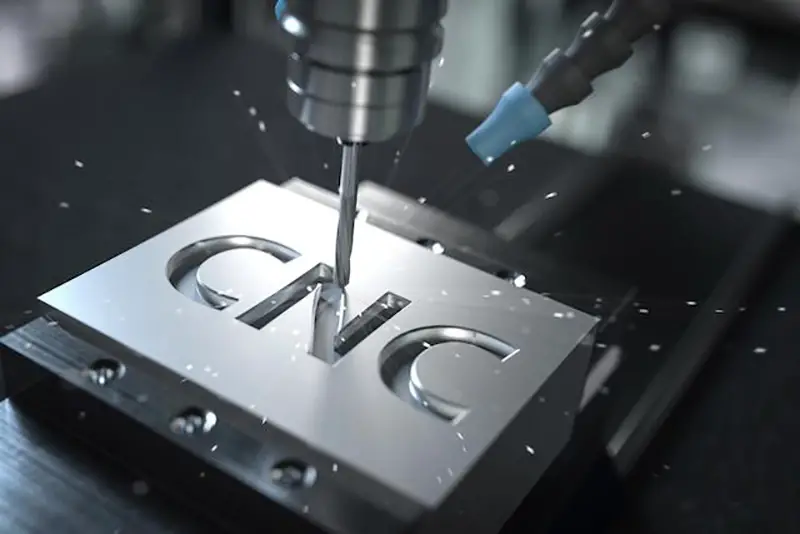 What exactly is a CNC Milling Machine?
Let's go back to the basics of milling to understand what a CNC milling machine is and how it works. CNC milling service is a machining operation in which revolving cutters are used to remove parts of a block of material (or workpiece) until the desired bespoke form (or feature) is achieved.
Traditional milling machines have an adjustable tabletop (or clamping device) that holds the workpiece in place and allows machine operators to move the workpiece in different directions against the rotating cutter.
CNC milling machines, like traditional milling machines, use a moving desktop and spinning cutters to remove materials and create parts. They differ, however, in the manner in which these machining operations are carried out.
CNC milling machines use computerised controls to perform machining processes, whereas traditional milling requires the revolving cutter to be manually operated to manufacture parts.
Let's take a closer look at the milling process.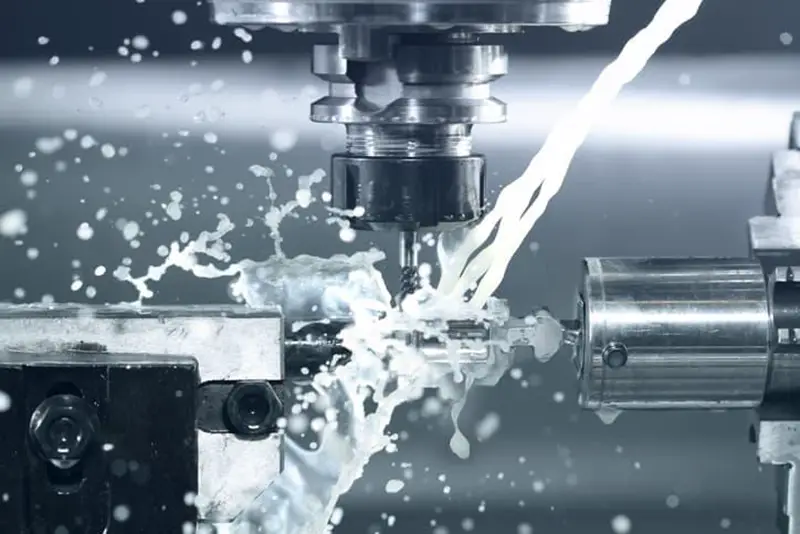 CNC Milling Process
The milling process is divided into three separate steps.
Stage 1: Create a 2D or 3D CAD model.
The first stage in CNC milling is to develop 3D (or 2D) drawings of your desired item using CAD/CAM tools such as Autodesk Inventor, Fusion 360, and SolidWorks. You can specify your dimensions and tolerance requirements using these computer-aided design (CAD) or computer-aided manufacturing (CAM) technologies.
Stage 2: Create a CNC program from the CAD model.
Using the CAM program stated in stage #1, export your CAD model into a CNC-compatible file. CAM tools include features that allow you to turn your 3D CAD model into a computer program known as G-code.
The G-code then automates all the steps required to manufacture your product, such as the cutting sequence, toolpath, machine tool speed, and workpiece movement, to mention a few.
Stage 3: Configure the CNC Milling Machine and Perform the Milling Operation
This is the stage in which you install your workpiece into the CNC machine's work surface, attach your cutting tools to the CNC machine's spindle, and download the G-code you prepared in stage 2.
Once these procedures have been performed, start the machining program. And the milling machine will carry out all the operations required to transform your workpiece into the desired portion.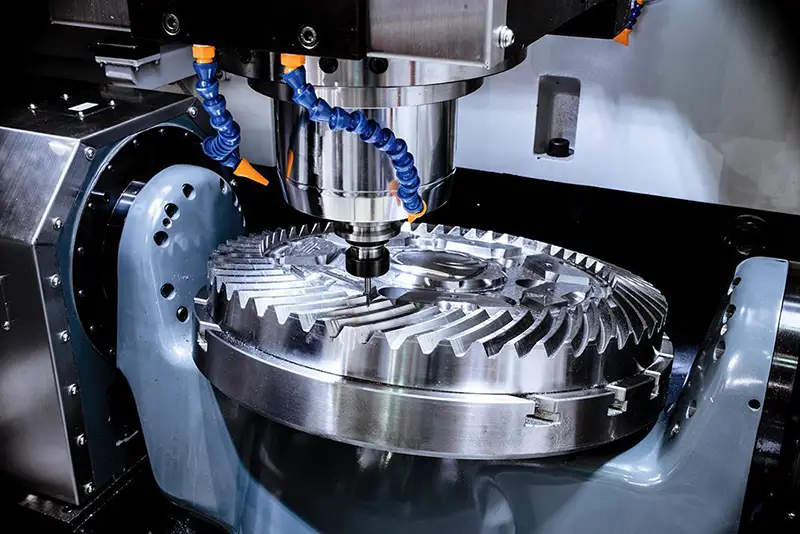 3 Typical CNC Milling Operations
1. Face Milling
Face milling is the most common form of milling procedure for producing flat surfaces. This machining procedure is performed so that the cutting tool's spinning axis is perpendicular to the surface of the workpiece being machined.
Face milling, as the name implies, includes the use of a face mill cutter. These cutters contain adjustable cutter inserts, allowing you to create your chosen surface in a single pass.
Face milling, when compared to peripheral milling, can also help you get high-quality surface finishes. This is because the design of the face mill cutter allows you to have close control over the machining operation, allowing you to remove less material than with peripheral milling.
2. Plain Milling
Plain milling, also known as slab milling, is a milling technique that creates horizontal surfaces. The machining operation is performed so that the cutting tool's axis is parallel to the surface being machined.
The method employs a unique type of cutter (simple milling cutters) with teeth on the periphery that allow machinists to perform cutting operations.
3. Angular Milling
Angular milling, like simple milling, aids in creating flat surfaces. The only difference between these two actions is how the cutting tool is positioned.
In angular milling, the cutting tool's axis is at an angle to the workpiece's surface. This enables you to create features such as grooves, serrations, and chamfers.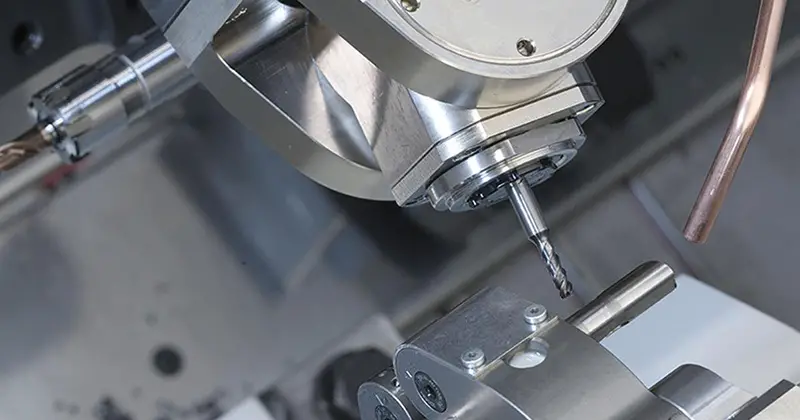 Some Benefits of CNC Milling
CNC milling machines provide greater accuracy and precision than many modern industrial technologies.
Multiple-axis CNC machines can produce exceedingly complicated designs with tolerances as tight as +/-0.004mm.
CNC machines can work with a variety of materials, including plastic, composites, and metals.
Final words:
Without question, CNC machines can produce complicated shapes while maintaining tight tolerances. However, like with other machining technologies, the success of your CNC milling project is mostly determined by the CNC milling machine operators, technicians, and engineers. As a result, you must pick the best manufacturer for your project.
You may also like: 6 Factors to Consider When Selecting Your CNC Machine Tool Supplier