Click here to get this post in PDF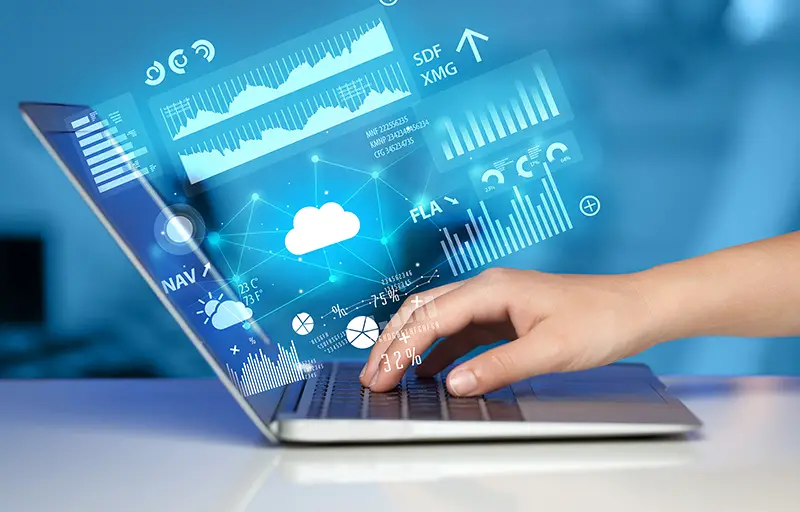 Companies adopting Cloud computing has been an ongoing trend for well over a decade; it spiked when Covid-10 made many businesses face the dilemma of keeping computing infrastructure on premises or going full-on online, and the trend continued into 2021.
The reason for this rapid growth is evident when you look at some of the benefits of cloud, specifically how cloud computing saves money for your business. According to OpsRamp report, 47% of IT leaders stated budgeting flexibility and usage-based pricing as the primary cloud benefits for their business and 53% expect to spend one third to a half of their budget on cloud, while reducing the said budget by 30%. In other words, businesses want to spend more on cloud so that they can spend less overall, which confirms the cost effectiveness of cloud computing.
Let's look at some of the ways you can make good use of the cost benefits of cloud computing.
Reduce Spending with Pay-As-You-Go
When you opt to keep all your hardware on premises, you immediately run into a lot of expenses as you need to purchase and set-up the equipment. With cloud, however, you pay for the right to use the services of your cloud provider and have the option of pay-as-you-go. This way you only pay for what you actually use. You don't have to think about hardware upgrades, ongoing maintenance, and security, as that's on your cloud provider to supply. These are probably the most obvious cloud cost savings for businesses.
Lower Your Maintenance Costs & Your Carbon Footprint
As already mentioned, migrating to the Cloud takes away the need to maintain your own servers and data centers. And here lies a surprising benefit for your business overall. Typically, servers require a sufficient energy supply for computing. One of cloud benefits is that it allows you to significantly reduce your company's carbon footprint since you won't be keeping any actual physical hardware on-site, you save on power expenses and free up space that would have otherwise been the server room.
Savings on In-House IT Team 
You don't need to hire an entire IT team for managing your servers if you don't have any to begin with. All your computing needs are managed in the cloud and with cloud managed services, you can be sure that all the ongoing support and maintenance is done by a highly-skilled and efficient team on the side of your service provider.
Savings When Demand Goes Up or Down With Cloud Scalability
Cloud scalability is one of the main benefits that come with migrating to the cloud. Serverless and other cloud technologies make it relatively easy to scale up and quickly adjust to your growing needs. Your cloud provider already has the resources ready for you. And the opposite will be true as well – if your current business need is to scale down, you carry no loss from already having spent resources on the existing infrastructure that you don't use.
Optimization of Processes and Spending with Achieved Business Agility
When moving some of your operational workload to the cloud, you are ultimately optimizing and automating your processes, which in turn will improve your efficiency. Relieved of the worry for that part of the business, you can shift your focus to your main business objectives. Furthermore, cloud-based solutions allow you to instantly respond to market changes and scale up or down or launch one more product without losing time or resources.
Savings on No Downtime With Reliable and Predictable Solution
As a business, you want to delegate your operational needs to a cloud service provider that you know to be reliable, who will take care of all maintenance and deal with issues such as downtime, upgrades, technical breakdown, etc. When setting up an on-premise IT system, you may run in a lot of unexpected expenses should something go wrong. Cloud service providers have already accounted for such issues so that you could get a steady and reliable service with predictable costs and outcomes like, for example, Microsoft Azure services that give a 99.95% SLA guarantee – something very hard to achieve with an on-premise set-up. Also, easy scalability allows you to avoid downtime due to sudden spikes in traffic.
Savings on No Data Breaches with Enhanced Privacy and Security
What's the best thing about having your cloud provider manage all the security concerns? You don't have to pay extra for it! Security is part of the package deal. Some may have doubts – is it actually that safe? But evidence shows that the cloud is, in fact, the better and more secure option. According to RapidScale survey, 94% of businesses were able to improve security after migrating to the cloud, and 91% noted improved compliance with government regulations.
Increased Productivity with Better Collaboration and Mobility
Cloud computing allows easy access to data no matter where you are, as long as you have a good internet connection. In turn, this can make your business more mobile – your employees can easily collaborate, and access corporate data on any available device, not limited to how, when, and where they work.
Summing up
The economic advantages of the cloud are well-observed and predictable. Leveraging Cloud Computing services allows you to get reliable and consistent use of your corporate data without the need to go out of your way (and pocket) to set up your own infrastructure.
About the Author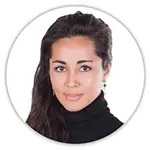 Valentina Synenka is a Chief Marketing Officer at Symphony Solutions, the Dutch-based Cloud & Agile transformation company that helps businesses in their path to digital transformation. Valentina has master's degree in Economics and Psychology and, for the last 10 years, has been leading the marketing and design department at the company, always staying on top of the Cloud industry trends and tendencies.
You may also like: Cloudy Living – How Cloud Computing and Internet Connectivity Are Changing the Way We Live
Image source: Shutterstock.com