Click here to get this post in PDF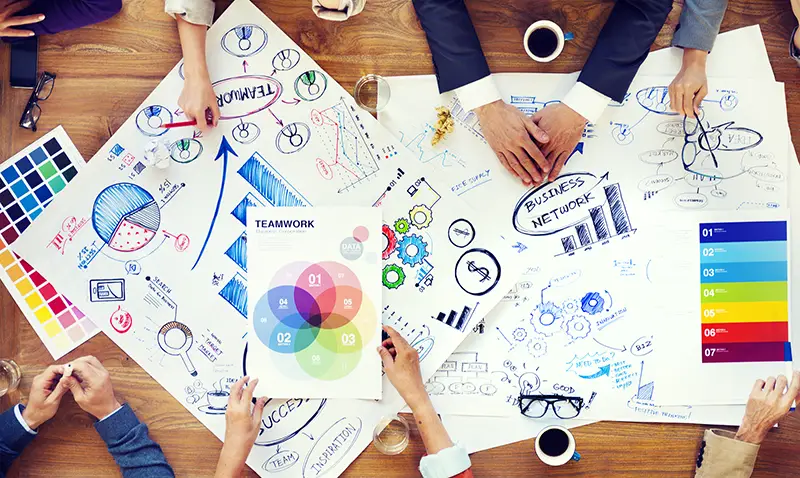 Closed-loop marketing is said to be an effective marketing strategy that leverages data and analytics from your ongoing campaigns to improve your ROI. The "closed-loop" part shows how your sales and marketing teams work together to report and track leads in an endless communication loop. It is a continuous process connecting your visitor, conversion, and revenue data to calculate and foresee the marketing channels' accurate return on investment. The closed-loop procedure is a tactical strategy that will likely work by tracking how your prospects have reached your website and whether they will convert into loyal prospects. Below we have mentioned this process in four steps to help you figure out how CLM works.
A visitor somehow arrives on your website through an ad, etc
Then he goes into browsing your website to know your business/brand
Then s/he converts into a lead by fulfilling a lead generation form
This particular lead then converts into a loyal customer
How to get started with closed-loop marketing for your business?
Marketers are required to present stage-wise data reports to conduct various marketing activities. While this is happening, the sales team is expected to work with the marketing team to analyze both reports and come up with the final conversions and sales. Here are a few ways by which you can track essential insights about your website and come up with result-oriented marketing strategies:
Brand Matrix-Based Detailing – You can now sequence the products/services or brochures based on the Brand/Services Prioritization designed by your Marketing team. This will help enhance message delivery to be consistent across all platforms of Field Force.
Meaningful Presentations by Field Force – Sales Force Automation will be able to create customized presentations for specific doctors based on pre-call analysis in closed-loop marketing. This will facilitate clear communication, ensuring that all the doctor's needs are addressed.
Specialty Wise Detailing – Brands/Services Promotion will then be sequenced according to the key specialties; thereby, the marketing can curate tailor-made communication specialty-wise, ensuring more engagement among the doctors through closed-loop marketing.
Remote Detailing Integration – Remote Detailing is a medium that will help facilitate online virtual calls & meetings with doctors and is Integrated by using the E-Detailing feature. This enhances the doctors' engagement & accessibility of information by the sales & marketing teams.
Capturing Doctors Feedback – Sales Force Automation can seamlessly capture the feedback for each of the Brands/Services promoted to Individual Doctors to provide continuous Insights to the Marketing team that appealed to the Doctors. The Marketing team can then develop customized brand communications for each segment.
Several organizations have been using closed-loop marketing to optimize their marketing efforts regardless of their products. And this is because the process can be used perfectly for any product or service without any hindrance.
You may also like: The Modern Ways Of Marketing You Should Consider As An Entrepreneur
Image source: Depositphotos.com