Click here to get this post in PDF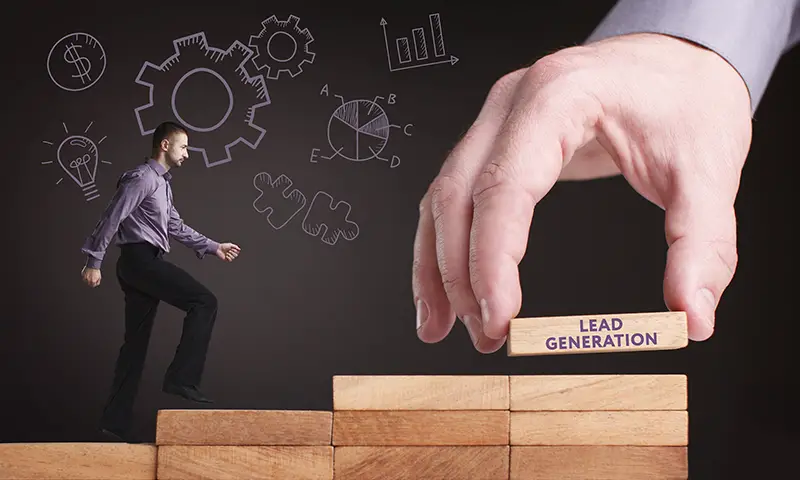 Generating leads is critical to any business. It's a process where you identify and cultivate potential customers. After nurturing them, they'd turn into sales, giving you profit.
There are many ways to generate leads. Once you've reached your target audience, you'd be able to start cultivating them. Many businesses have smart ways to generate leads.
However, generating leads can be difficult, especially if you're unaware of what to do. Naturally, you want to get the best results. To do that, you'd need to invest money, effort, and time. Unfortunately, business owners commit mistakes when generating leads.
This article will cover the most common mistakes companies and business owners should avoid when generating leads.
Mistake 1: Sources Are Not Diverse
This is probably the most common mistake business owners, and marketers make when generating leads. They tend to focus on one source.
Even though you're getting good lead sources from one channel, you are missing a huge opportunity to have a bigger market. The bigger problem is the lack of data. You don't have enough data to compare your sources and channels. On the other hand, if you have multiple channels, you could get better leads and determine which ones offer more revenue.
One way to avoid it is always to use multiple sources. You can simultaneously generate leads from social media, websites, and third-party databases. If you use multiple sources, you can extract more data, allowing you to enrich your leads and make the segmentation easier.
Mistake 2: Unverified Leads
Money is essential to lead generation. However, in most cases, 30% of leads are invalid.
For instance, your email addresses could be invalid; perhaps the email host is already closed. Sometimes, people are no longer using the email addresses you got.
Sending messages to these email addresses is a waste of your resources. Instead of focusing on credible leads, you'd spend funds without return.
Filtering your leads will save you time and money. In addition, you'd be able to send content to people who'd be able to receive and read them.
So, make sure always to verify your leads. Simply put, it's cheaper to verify 10,000 leads than to send messages to 2,000 invalid recipients.
Mistake 3: Unenriched Leads
This mistake might not negatively affect your campaign, but it indeed reduces your click-through and conversion rates. The main concern is using the generated leads without enriching them.
When you generate leads, you have to extract additional data from different sources. You need to add secondary contact details—for instance, phone numbers, email addresses, or social media accounts.
You can also utilize the company name and size for personalization and segmentation, respectively. If you want it to be more personalized, add more details, such as title and position.
You can avoid this mistake by generating leads from multiple sources. Extracting additional sources separately is also efficient. The main goal is to get enough data to enrich your leads. Once you have data, you'll be able to personalize subject lines, segment your lists, and many more.
Mistake 4: Unsegmented Leads
The more leads you to generate, the better, as you can have more potential customers. However, you shouldn't forget the smart, laser-targeted approach. It's highly effective because it can stretch your resources further.
By segmenting your leads, you'll also get a better outcome, thus more conversions. You'd be able to approach them with messages and promos relevant to them.
Segmentation is a way of personalization. When your messages are not personalized, your target audience won't bother reading them.
We recommend starting with the basics. You can segment your leads by their geographical location and company size.
Once you've familiarized yourself with the basic segmenting of your leads, create deeper and more sophisticated segments that are ideal for your business.
Mistake 5: Using Leads Once
When using leads, you should avoid using them once. The most common mistake is after generating leads, launching campaigns, and getting results, business owners and marketers generate new leads and focus more on future campaigns.
Instead of focusing on generating new leads immediately, you can reuse your leads to bring more conversions.
When you've done enrichment on your leads, you can follow up through emails or other ways to send messages.
For example, after you've communicated with your potential client yet received no response, you can contact this person in a different way instead of generating a new lead. You can send a text message or through social media pages.
You can expand your segmentation. Let's say you can compile them into one group based on specific criteria. After that, you can create a strategy for approaching this audience.
Avoid The Mistakes; Get Better Leads
Lead generation can be tricky. Mistakes exist to help us grow. However, this process involves money, time, and effort. So it's best to avoid them and ensure quality leads for better business growth.
Avoid the mistakes above; you'll surely get better leads to help your company.
You may also like: Scalable Lead Generation Tactics No One Talks About
Image source: Shutterstock.com