Click here to get this post in PDF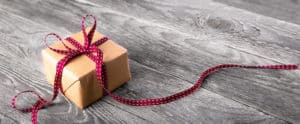 Adding a festive touch to your products during late November (or even earlier these days) to December has a huge number of benefits for your company… besides just being downright fun. Whether your market is young children or middle-aged, receiving a package with a Christmas design will never fail to make someone smile. It allows you to refresh the image of your brand without having to worry too much because it's only temporary.
Christmas packaging is a relatively easy way to surprise your customers and create the feeling that they are being treated to something special, even if it is the exact same product within. It might seem to go without saying but the opportunity to take advantage of the positive and merry nature of the Christmas period to market your products and services shouldn't be missed.
Despite this, it should still be done in a tasteful way that fits in with the usual look of your brand – a total revamp of colours/patterns etc. could damage the brand image you have already established. It's, therefore, a good idea to design your own personal branded Christmas packaging, BCS Boxer can provide your company with a custom box making machine, meaning you can design and create over 100 variations of cardboard boxes. Box making machines are useful all year round, but particularly around the times of national holidays, when you can add seasonal additions to your packaging.
If Christmas packaging sounds like something you want to get involved in but you've left it too late, these ideas will hopefully give you some inspiration for next year…
Colour blends
One of the more obvious ways that your business could turn your average cardboard boxes into Christmas packaging is to inject some colour. You could use the typical Christmas colour blend of green and red or put a more modern spin on it with gold and black, white and silver etc. Although the stereotypical Christmas colours may be more easily recognised as 'festive', customers may be more impressed if your business takes a more individual and new approach. You could even just pick one typically 'christmassy' colour and use different accents of it to add a festive feel.
Styles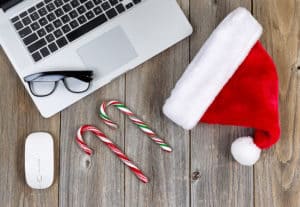 Another thing to keep in mind when designing Christmas packaging is the style and vibe you want to go for. If your company is known to be minimalistic with their branding and designs, it would be a good idea to stick to this vibe at Christmas. A simple pattern can still be effective and instantly recognisable as being festive. For example, you could use simple outlines of typically Christmas objects like pine trees or reindeers to cover your boxes in, without them looking cluttered or messy.
Fonts
You could play around with fonts used too. Choosing a festive font or mixing fonts is a simple yet effective way to add some fun to your products. You could also come up with a unique Christmas hashtag, so that people can share their reactions to your Christmas packaging and products online. Gaining some brand awareness from your packaging would make it even more worthwhile.
Logo
An essential part of every brand is their unique logo, so why not modify it slightly to suit the season? You could incorporate some baubles, reindeer antlers or fairy lights etc. to make sure your logo is easily recognisable but with a refreshing and jolly add-on.
No matter the size of your company, if the idea of getting seasonal with your packaging sounds appealing, it's a great idea to buy a box making machine. BCS Boxer offer a wide range of machinery to allow you to design and create your own boxes long-term, meaning you don't have to rely on third parties for your packaging needs. If a box making machine is something you would be interested in, visit their website at https://www.bcsboxer.com/ or give them a call on +44 (0) 1525 379359 to find out more.
You may also like: 5 Things Your e-Commerce Startup Business Needs To Succeed