Click here to get this post in PDF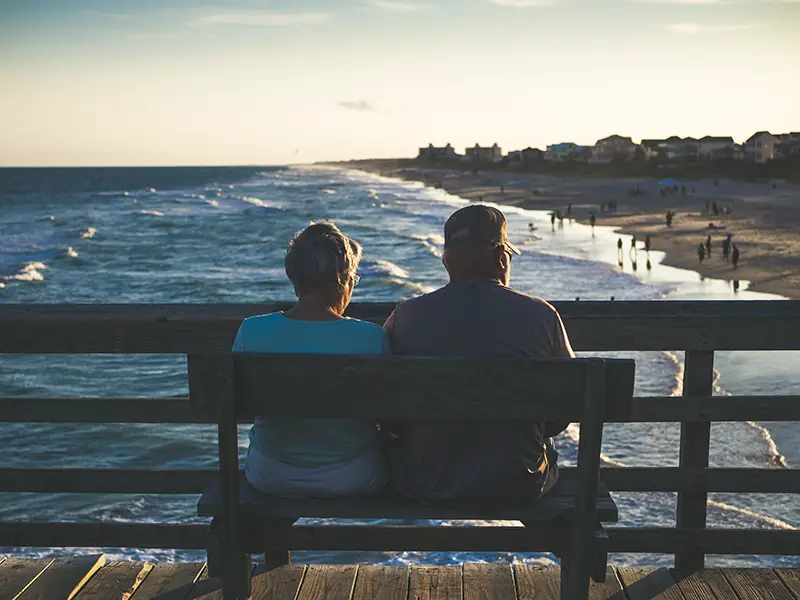 Preparing adequately for retirement becomes more critical as the years progress. It's never too early to start thinking about savvy ways to save money for retirement. So which options are the best for saving and growing your nest egg?
There are many new and exciting options for retirement investing. However, some classic investments are also a good fit for many people. Investing in several different types of opportunities is a good strategy as it diversifies risk.
Consider the following products and options designed to allow investors to earn income and interest over time. Diversification helps provide the best returns suited for this purpose.
Consider a Real Estate Investment Trust
A solid option for people to invest their money to prepare for retirement is real estate investment trusts (REITs). They provide high dividends while also offering the options to develop properties or even sell them later on.
It's a flexible investment option that's ideal for retirees looking to diversify their portfolios. Anyone investing in REITs can expect annual returns anywhere from 2% to 3%, but this can fluctuate over time.
Another interesting point related to REITs is that they must distribute 90% taxable income to investors. This ensures healthy profit and makes this a top investment option. 
Whole Life Insurance Provides Flexibility
Did you know that whole life insurance is also an excellent retirement tool? While it's an insurance product, it offers features and options that term life insurance doesn't. One key feature is the ability to borrow against the policy after a period of time — usually ten years for most policies.
If you have a medical emergency or other pressing matter, you can borrow against the cash value and still cash it out when you retire. This ensures you have extra funds to build wealth and stability while adding diversity to your portfolio.
There's plenty of reliable whole life insurance companies with quality products. Just be sure to research the reviews and information related to business practices to stay informed and make the best choice. 
Stocks Are a Classic Option
Almost everyone knows that individuals who are saving for retirement likely purchase stock for their portfolios. There are dividend-paying stocks and preferred stock to consider when preparing for retirement.
The dividend-paying stock offers more stability and helps avoid risks related to volatility. Keep in mind that stock purchases always have some degree of risk. This is still a sound purchase for those wanting to build a retirement plan.
Consider CDs and Treasury notes when researching your options. You'll not only earn money from dividends but from stock prices rising. If you plan your purchases carefully, they will add a layer of security and offer a better ROI.
On the other hand, there are preferred stocks. They are a combination between a bond and stocks. However, they pay much better than standard bonds. These stocks are guaranteed to get paid first if the company goes under or goes bankrupt.
These shares have more yield. That's ideal for today's retirees looking for a steady, stable way to increase their wealth without unnecessary risks associated with other stock options. 
Roth IRA and Traditional IRA
IRA stands for Individual Retirement Accounts, and as you'd imagine, it is essential for those who want to invest in a solid retirement option. These accounts carry tax advantages that make them particularly attractive.
Keep in mind that you need to have the documentable income to purchase a traditional or Roth IRA. The regulations for use and limits fall under Internal Revenue Service jurisdiction and require you to take a required minimum distribution (RMD) if you invest in a traditional IRA.
The age currently set for traditional IRA RMD is 72. You also get a tax break immediately with a traditional IRA. You may have other tax benefits depending on whether you have a 401k or other income. 
The Roth IRA doesn't require you to take RMD. One reason it's popular is that you can pass your accumulated wealth to heirs with the tax benefits intact. However, a new change to IRAs requires the heir to withdraw the funds after ten years pass when they receive the Roth IRA. 
Annuities Help Create Diversity and Stability
You may be wondering, what is an annuity? Annuities are products backed and issued by insurance companies and intended to provide income after a certain period. The net result is payments made regularly over time.
Annuities are specifically intended to help individuals retire and mitigate the risk of outliving their savings. So, what is a fixed annuity? Annuities can either pay out for a fixed time frame or the rest of the annuitant's lifetime. Fixed annuities offer a set rate of return and provide predictability and less risk.
There are a few types of annuities to choose from that include the following.
Fixed
Immediate
Variable 
Deferred income
In order to understand how an annuity works, it's essential to know a few critical details about governance. An annuity is overseen and regulated by the SEC, and the broker usually earns a commission from the annuity. There are two phases involved with the annuity. They are the accumulation phase and the annuitization phase.
The annuitization phase begins once the payments start. They are a stable, logical investment choice for individuals who want to fortify their retirement plans. Consider also that purchasing an annuity is easy and flexible. You can go in person to make a purchase, or you can try buying annuities online.
Summary
There are many ways to get ready for retirement by using solid investment products and solutions designed to help build financial wealth. Consider digging deeper into each product to provide a diverse and reliable way to build your nest egg, so you feel confident about your strategy and monetary accumulation later in life.
You may also like: 3 Strategies To Help With Retirement
Image source: Unsplash.com