Click here to get this post in PDF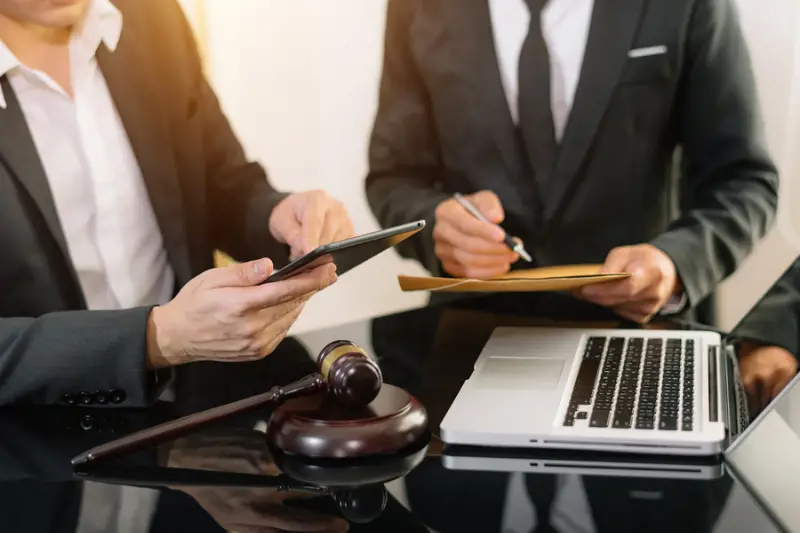 Boundary dispute solicitors are extremely important to individuals and companies with property rights in the UK. The role of a boundary solicitor is to safeguard your legitimate interests in the event that there is a threat of encroachment upon your property. A good boundary solicitor will provide you with legal advice and guidance throughout the process, including discussions with your complainants and negotiations before they occur at trial.
Boundary Dispute Solicitors Defined
Boundary Dispute Solicitors, also known as experts, in handling disagreements over property boundaries possess the skills to assist in resolving any conflicts that may arise when neighbours hold differing opinions regarding the extent of their respective properties.
The main aim of a boundary dispute solicitor is to find a solution that will be beneficial to both parties involved. The solicitor will negotiate with each party and try to reach a fair agreement for both parties. But, if both parties fail to reach an agreement, it might be necessary for either one or both of them to take action and bring the matter before a court.
There are many different types of solicitors offering boundary dispute services, including:
Landlord/tenant solicitors
Tenancy agreement solicitors
Commercial property solicitors
Building society lawyers
Why Do People Hire Boundary Dispute Solicitors?
When you hire boundary dispute solicitors, you have peace of mind. There are many reasons for hiring boundary dispute solicitors.
Boundary disputes can be costly and time-consuming to resolve. It typically takes time and money as there are fees, legal expenses, court proceedings, and other associated costs to be taken into account over months.
Your solicitor will assess your case against the law and decide whether to take it to court or settle the matter privately. If you choose to move, they will guide you on how to present your case in court. 
This process can be demanding for both parties involved. If you have engaged a solicitor with expertise in handling disputes, it shouldn't cause any significant issues for you.
Your solicitor will ensure that all necessary documentation relating to the case is handled by an expert team of experienced solicitors dealing with boundary dispute cases such as yours.
How Do You Choose a Boundary Dispute Solicitor?
To find a solicitor specialising in handling disputes, you should start by researching. This can be done by asking other people who have already used the services of a particular solicitor or by looking at their website for information about their services and prices.
Several solicitors offer similar services, so reading what they say about themselves is important before choosing one. When evaluating a company, it's important to consider its reputation and track record in representing clients in certain situations.
If you decide on a solicitor, ensure they are part of an association such as The Law Society or The Law Society Council. They will also help protect you if anything goes wrong during your case, so choosing someone these organisations have approved is important.
Final word
With real estate values reaching new heights in many parts of the UK, boundary disputes can be a highly contentious issue. Hence, it is advisable to consider consulting a solicitor who can offer advice and ensure the protection of your rights throughout the process. They can also keep you updated about your interactions with neighbours, avoiding miscommunication that could lead to lasting disagreements and legal entanglements.
You may also like: What Is Conveyancing & What Does A Conveyancing Solicitor Do?
Image source: Depositphotos.com