Click here to get this post in PDF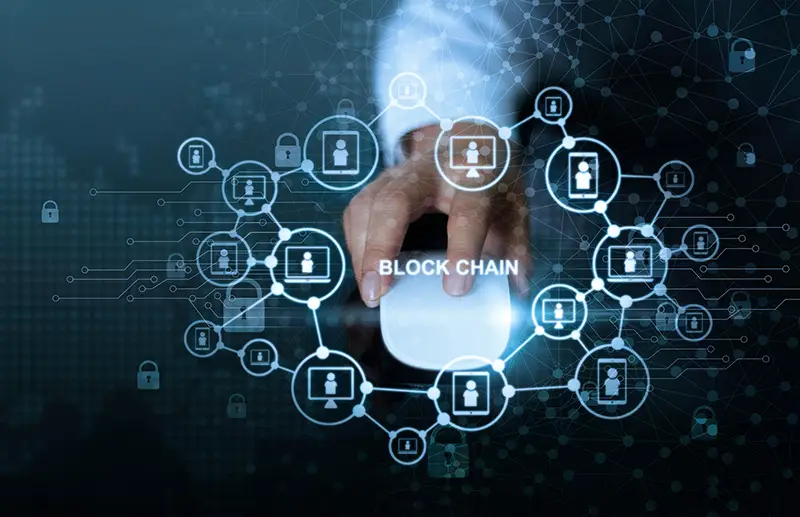 Blockchain has become a phenomenon in the year 2022, and it has spread all around the e-commerce industry. Many people are trying to get into blockchain these days and for good reasons. It is a decentralized method of conducting different operations throughout the internet, and people have dreamed of it for a while. Although skepticism exists surrounding this technology, the ecosystem of blockchain is growing day by day. New technologies and businesses that utilize blockchain are increasing daily.
Understanding Blockchain Data
Blockchain can be thought of as a ledger, often utilized as an epithet for various cryptocurrencies. How is it different from the accounting method that we know of? The information that it holds is spread amongst all the users, and it's highly encrypted. There is no individual, single ledger keeper who keeps the data, which decentralizes the whole process. 
It is also very hard to hack as it uses hash encryption, increasing both security and privacy. It is mainly hard to hack because one would need an unimaginable magnitude of hardware processing power that is simply not feasible by any stretch of the imagination. In fact, the requirement for hardware power to hack the system is so high that it would be more profitable to aid in cryptocurrency transactions instead. 
While cryptocurrencies remain the main focus that utilizes blockchain technology, there are many other applications where blockchain comes in handy. People are able to use blockchain technologies in various ways to aid in businesses that require decentralized online ledgers, like helping in logistical networks, online banking, or online contracts. Some governance-related uses also utilize blockchain, and things like medical records keeping and voting also fit this technological utilization. 
Understanding The Blockchain API 
Firstly, let's understand what APIs are. API is also known as an application programming interface which is basically a medium that acts as an interface between different applications. For example, say you have an app that allows you to book online tickets or book a hotel; it will most probably utilize an API to accomplish that task. What an API does is, communicate a request to a server. Then, the server with the required data simply brings the result to the user. 
Now let's understand what blockchain API means. Blockchain APIs are those APIs that communicate with a blockchain network directly. It either connects to a blockchain node directly or uses a service. APIs are extensively used in areas related to cryptocurrencies, and API technology is essential for cryptocurrencies. Why is it valued so high? The main reason is that APIs can make transactions secure while keeping them private. Ease of use is also a big factor contributing to the importance of APIs.
What Are Blockchain Node Providers?
Setting up nodes is complex, and the task that is related to it are often very stressful. This is what allows various node providers to provide nodes as a service. They basically provide businesses and people with nodes so that people can get into the blockchain loop easier. Many node providers give services to their very convenient users. They will set up nodes for you and handle many of the maintenance and management of the nodes. They try to provide as much value as possible, usually in the form of time and convenience. Getblock.io, for example, supplies people with APIs that are compatible with different blockchains like Bitcoin, Binance, Ethereum, and so on. 
Top Blockchain API Providers Of 2022
Coinbase 
Coinbase API is secure and flexible. It has support for Bitcoin, Litecoin, Ethereum, and Bitcoin Cash. Coinbase is able to provide great wallet services as well. Coinbase's API is based on Node.js. Why has coin base gained huge popularity? It's popular mainly because it can integrate cryptocurrency with existing applications. The main advantage comes when you are trying to use an old app, and you don't have to start new. 
NOW Nodes
This node provider gives you easy and fast access to the most popular blockchains through full nodes. It also provides a high-quality connection through its API, and more than forty blockchains are compatible with this one.
GetBlock
GetBlock provides developer tools as well as other insights to ensure that you get reliable and stress-free access to multiple blockchains like Bitcoin, Ethereum, and so on. It is a BaaS or Blockchain-as-a-Service platform first. This means that it provides API connection and allows request on-chain information from nodes without you having to set up a manual connection with JSON-RPC, WebSocket, or REST. 
Conclusion 
Choosing the right API provider will mainly depend on your needs. There are different advantages and disadvantages to each of them. However, the three listed in this article are all top contenders and if you are new or trying to get into the blockchain industry then you cannot go wrong with any of them. 
You may also like: 8 Ways Blockchain Technology Is Changing Businesses
Image source: Dreamstime.com