Click here to get this post in PDF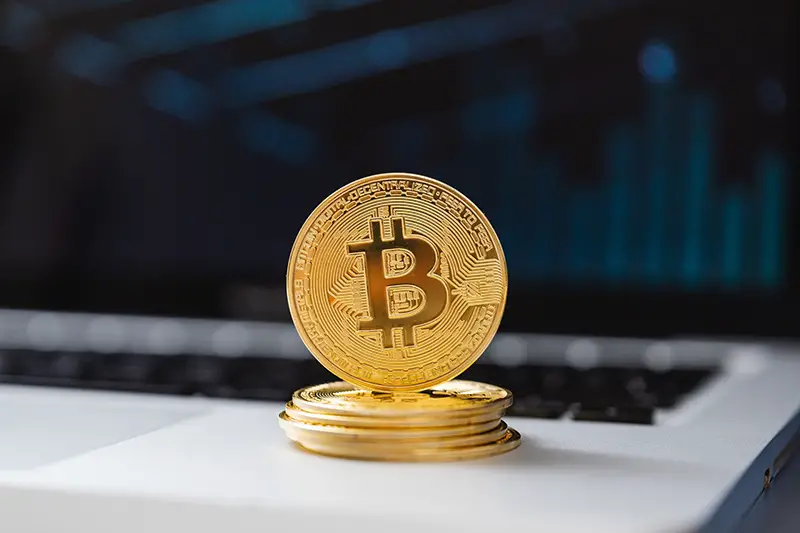 Blockchain is an emerging technology that has the potential to change the world as we know it. What started as a digital ledger system to track cryptocurrency transactions has now evolved into something much greater. While the potential uses are virtually endless, many don't realize how much of an impact this emerging technology will have on businesses. With its ability to track data and create decentralized networks, blockchain technology has many applications for business owners in various industries. Here are eight ways that blockchain technologies are changing businesses today:
1. Increased Transparency
Blockchain technology allows businesses to track transactions and activity with 100% accuracy. There is no possibility of tampering, which means that any information stored on a blockchain will always be completely accurate. This type of transparency can help companies build trust among their customers by making it easy for everyone involved in the business process to see what's going on behind the scenes.
4. Reduced Transaction Costs
Blockchain technology can help businesses reduce the cost of transactions by eliminating the need for third-party intermediaries. Not only does this speed up the transaction process but it also saves businesses money. The banking industry, for instance, can save on transaction costs by buying XRP from this site and will help to integrate cryptocurrency into its business operations.
For example, a recent study found that blockchain could save the global shipping industry up to $38 billion per year, as blockchain eliminates the need for paper-based contracts and can automatically execute the terms of a contract.
3. Digital Identity Management Solution
As people are increasingly using the internet to buy products and services, businesses have seen an increase in fraud. Fraudsters often use stolen or fake identities when applying for credit cards or opening new accounts, which can result in long-term problems for their victims. Blockchain technology has been used by banks around the world as a way to combat fraud.
4. Speed Up Transactions
Blockchain technology can be used to speed up the processing of transactions. For example, the Australian Securities Exchange (ASX) is currently implementing blockchain technology to manage its clearing and settlement system. The ASX says this will reduce the time it takes for trades to settle, speed up transaction processing, minimize errors that can delay settlements, improve corporate governance of transactions and simplify regulatory supervision.
5. Increased Security
Blockchain technology is incredibly secure, thanks to its decentralized network. This means that there is no single point of failure, which makes it nearly impossible to hack into the system. This security feature can be a huge advantage for businesses that handle sensitive data or conduct online transactions. It can help protect against data theft and fraud, and it can also help reduce the risk of potential litigation.
6. More Efficient Supply Chains
Many businesses, such as Walmart and Unilever, are already using blockchain technology to track the inputs they use in manufacturing. This can help reduce errors and delays along their supply chains by providing full transparency of where each product comes from.
Blockchain technology is changing business processes in a big way. It's bringing greater efficiency and security than ever before. It's also providing new opportunities for businesses to engage their customers and improve relationships with suppliers.
7. Improved Customer Service
Blockchain technology can help businesses improve customer service. This is because transactions are much easier to track when you're using a public ledger system. It's simple for both the business and their customers to see all of the details behind each transaction in real-time, which makes it easy to resolve any problems that come up along the way. The transparency of blockchain technology can help businesses build a better reputation for themselves and create a more positive customer experience.
8. Marketing and Advertising
Businesses are susceptible to click frauds in the marketing and advertising sector. This is a type of fraud in which digital advertisements are clicked by automated computer programs rather than humans. Blockchain technology can help businesses reduce click frauds with its cryptographic features, such as hashing algorithms and private keys that make it almost impossible for anyone to alter transactions once they've been approved on a blockchain network.
These will reduce losses that businesses incur from click frauds, and it will also help to build trust with customers as they can see that the advertisements, they are viewing are not being manipulated.
There is no doubt that blockchain technology is changing business processes for the better. It's bringing greater efficiency, security, and transparency to a wide variety of industries. If you're not already taking advantage of these benefits, it's time to start exploring how blockchain can help your business grow.
You may also like: Blockchain Technology: Platforms and Services
Image source: Pexels.com