Click here to get this post in PDF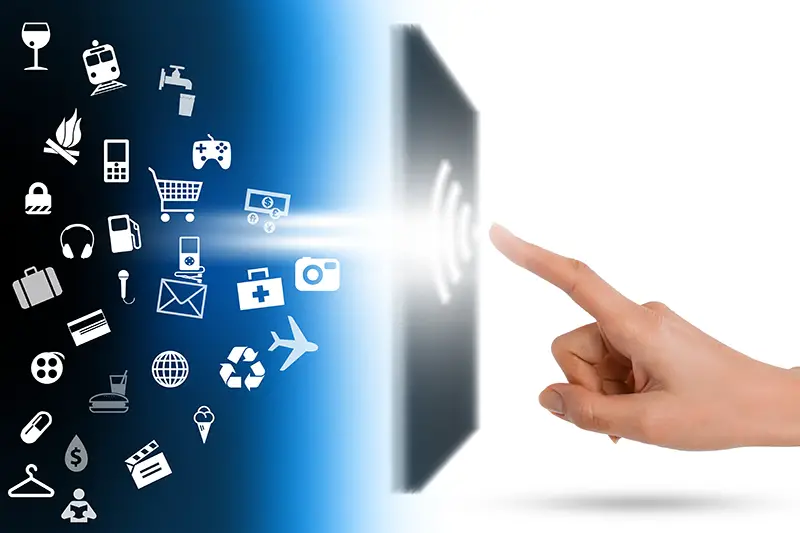 As consumers are increasingly heading online to purchase all kinds of products, it's not surprising that the number of ecommerce startup businesses is growing as well. If you've been thinking of launching your own online store, know that your choice of ecommerce platform can play a big part in your success.
Here are five questions to ask yourself when considering an ecommerce platform for your startup.
How much does the platform cost?
When starting an ecommerce business, there's a good chance you'll have a budget in mind for your exciting new venture, a budget to which you'll need to pay close attention. It's therefore important to review pricing when choosing different ecommerce platforms for your online store. Depending on the size of your business and the features you'll need, this cost can vary quite a bit.
The pricing model for ecommerce platforms is often in the form of a subscription, where users pay a monthly subscription fee for access to the platform and its features. Typical features included in a subscription are hosting, maintenance, programming and functionality, security, and web development.
While you may initially lean towards the cheapest option you can find, remember that less expensive solutions may not come with all the features you need for your unique business. In this case, you might save money on your monthly subscription fee, but you'll end up paying third-party sources for the required features and add-ons, which may be costlier in the long run. 
How easy is it to use the platform?
As an ecommerce entrepreneur, you're definitely going to stay busy. At any given moment, you may find any number of things requiring your time and attention…and this is true even at the beginning of your new startup business!
Technical challenges will no doubt occur from time to time, whether they involve a hosting issue, software update, or other concerns. Depending on your IT knowledge and expertise level, these challenges may be more or less problematic for you. Nevertheless, it's best to choose an ecommerce platform that's easy for you to use from the get-go, like a SaaS solution, so that you don't need to waste your time trying to figure out confusing features or processes.
Opt for an ecommerce solution like WiziShop that provides a simple website builder and an easy-to-understand user interface. In addition, check to see that the platform offers top-notch customer support to efficiently solve any issues with your website that may occur down the road.
Is the platform secure?
As online shopping continues to grow in popularity, cyber threats become increasingly important. When creating an ecommerce startup business, ensuring your security as well as that of your customers, must be a top priority. No matter how wonderful your products are, if shoppers lose trust in your business, especially due to a security problem, it'll be very difficult for you to get that trust back.
Take your time when examining different ecommerce platforms and thoroughly review the cyber security policies, certificates, and tools they have in place. If you have any questions at all concerning a platform's security, don't hesitate to reach out to their customer support team to help clarify any confusion.  
What marketing features does the platform offer?
Marketing is a very important part of a successful ecommerce business and arguably even more so for startups. After all, you won't sell any products if nobody knows that your online store exists. A carefully crafted marketing strategy will help you attract new shoppers and encourage existing customers to return for additional purchases.
The ecommerce platform you select for your startup business should ideally provide you with tools designed to aid in facilitating your various marketing efforts. This might include features that allow you to, for example, set up different kinds of ads, create a blog, launch email marketing campaigns, etc.
Will the platform allow you to easily scale your business?
When first launching your ecommerce startup, your initial goal may be simply getting it off the ground. At some point, however, perhaps even not too far down the road, you'll likely be interested in growing your business. Your chosen ecommerce platform will have a significant role in helping you to accomplish this.
The platform should supply plenty of flexibility in terms of scaling your business, allowing you to add a large (or even unlimited) number of products as your catalog develops and welcome a growing influx of traffic to your site. Any changes you find yourself needing to make for your online store should be able to be done as seamlessly as possible.
When reviewing possible platforms for your startup, consider selecting one that offers multiple plan options so that you can pick a package that suits your current needs and transition to one with more features as your business grows.
You may also like: Best Types Of eCommerce Business Models To Choose