Click here to get this post in PDF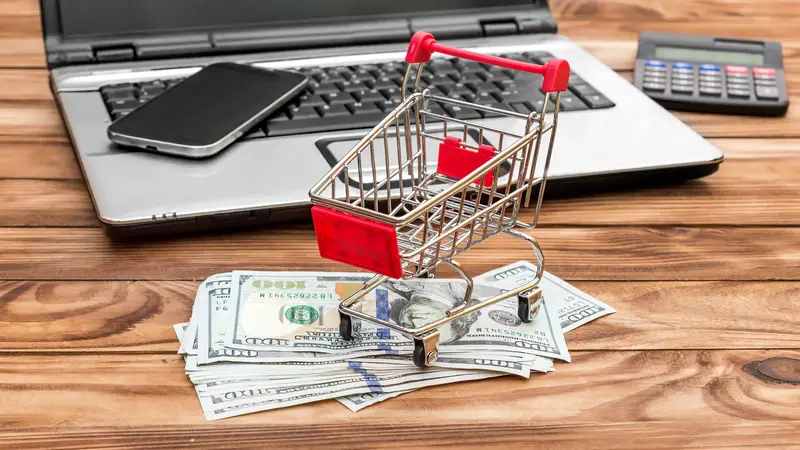 The rise of e-commerce and seemingly endless possibilities offered by the internet have brought about a revolution in the way business models function. A look at how consumers shopped 10 years ago compared with consumer behaviour now reveals a lot about this shift. Creative founders have innovated their businesses to fully reach their potential by leveraging the possibilities presented by the internet, which helps them not only create a long-lasting business but also helps attract buyers if they wish to put their e-commerce business for sale. While some of the business models adopted by e-commerce businesses are innovative, having been developed for the internet age, others still function effectively on traditional ones.
E-commerce models
While your business may be unique, it will likely follow the basics of one of these popular business models—
Business to customer (B2C): Under the B2C model, a business services the needs of the end-user. This model is ubiquitous, with a wide possibility for innovations. It is followed by businesses selling daily consumer items, making it the basis for most businesses one sees every day.
Compared to other business models, such as the business-to-business (B2B) model, B2C businesses have shorter sales cycles because they spend less time making decisions on production, marketing, and distribution. As a result, B2C operations tend to have a smaller volume and frequency of orders when compared to B2B. Mobile phone applications, advertising, and marketing have been used efficiently by B2C entrepreneurs.
Business to business (B2B): The B2B model, as the name suggests, is a business that provides a service or product to another business. The business purchasing the product, in turn, resells it to the end-consumer. These businesses function on longer sales cycles, recurring and high values of orders. Supply and software companies are good examples of B2B businesses.
Consumer to business (C2B): The consumer to business model lets individual people sell their services and goods to businesses. E-commerce websites allow the customers to post their requirements online, and businesses bid for the opportunity. Customers have autonomy in the sense that they can set their prices and have their needs met.
Consumer to consumer (C2C): This model is based on connecting customers so that they can exchange their goods and services. The platform charges listing and transaction fees. The benefits are accrued on the basis of growth that buyers and sellers drive.
E-commerce delivery models
Once you have decided on a business model to run your operations, the next step is to determine what delivery method you will use. The delivery method will propel and drive your business further.
Direct to Customer (D2C): The product or service manufactured by the producer is sold to the consumer directly by cutting out the middle man under this method. A number of businesses have grown quickly and are thriving by using this method.
Private and white labelling: The business designs an original product or makes modifications to an existing one. The supplier then manufactures this as per the seller's unique specifications. The supplier then fulfils the order from their warehouse when a customer places an order online. In white labelling, a business applies its own branding on a product that is purchased from a distributor.
Dropshipping: Under this method, a business connects end-users with manufacturers. Essentially, they sell products that are produced and fulfilled by a third party supplier. While this reduces the drop shipper's obligations, it can be a hassle if the seller's products lack quality or customer service. With the help of ecomcircles.com, you can easily list items one at a time or in bulk, automatically and frequently updating stock.
Wholesaling: The producer offers discounts on the product if bulk orders are placed. While it has been used under B2B models, producers also serve budget-conscious retail customers.
Subscription: Popularised by the publishing industry, the subscription model allows a business to sell its product to a loyal customer base by making recurring deliveries and receiving recurring payments. Different subscription models are being followed by various industries, including online content streaming platforms, fashion, beauty, health and food.
What is the right business model for you?
E-commerce businesses are constantly innovating on the backs of these staple business models. When choosing the right model for you, you must bear in mind a few things. First, consider who your target customer base is, what they expect, and their habits and behaviour. Then, based on the product you are offering, you need to gauge the best business model for you.
The next big question is – what are you capable of? Understand yourself as an entrepreneur and make a decision based on your strengths and weaknesses. Next, study your competition and the position of your business in the industry. Determine what drives competition among you and your peers, whether convenience, pricing, or something else.
Conclusion
Eventually, once your business has grown and you exhaust your resources to take it further, you may plan to sell your ecommerce business. The business model you choose will impact the saleability of your business down the road. Check how to value and sell eCommerce business, and make the right choice if you wish to put your ecommerce business for sale in the future.
You may also like: ERP integration: An Overview for B2B eCommerce Businesses
Image source: Dreamstime.com