Click here to get this post in PDF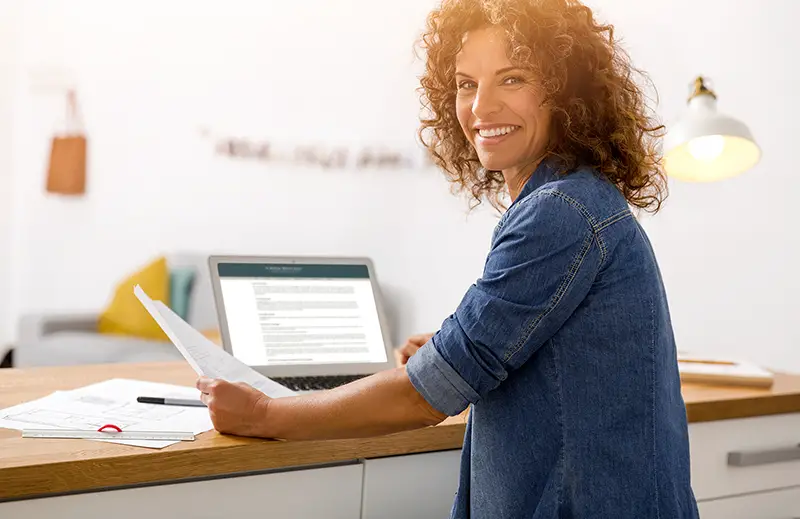 There are many direct sales companies, each offering its own products, methods of operation, and compensation structure. Knowing where to start as you take those first steps toward fulfilling your entrepreneurial dreams can be difficult. You know how much time and energy you plan to devote to your business; likewise, you should have confidence that the direct selling company you choose will match your efforts with quality products and a sensible earning structure.
To that end, here are the benefits of partnering with a trusted brand. Regardless of the company you choose, knowing how the best of the best operate will be invaluable in your decision-making process.
Ethical Operations
You should have every confidence in the ethical operations of any company you do business with. In the world of direct sales, two widely recognized resources are the Direct Selling Association (DSA) and Direct Selling News (DSN).
The DSA serves to "protect, promote, and police the direct selling industry." Between the DSA, Federal Trade Commission (FTC), and Federal Communications Commission (FCC), these businesses are held to the highest standards to act ethically, train, and hold their distributors accountable.
Members of the DSA follow the DSA's official Code of Ethics to protect consumers and their independent salesforce. The company you partner with should offer a similarly clear commitment to business excellence and, ideally, hold a DSA membership. Top members actively participate in the DSA's many events and webinars, helping to navigate and shape industry developments.
Direct Selling News offers a huge variety of direct sales-related happenings across formats. Podcasts, streaming videos, in-person and hybrid events, research articles (like the digital momentum index), and news reports reveal which companies are making waves.
Prime Products
A solid range of products you're excited to use daily and are proud to promote is key to catching potential customers' interest. One longstanding example is USANA Health Sciences, a top 100 direct sales company that's been going strong since 1992. USANA covers the health and wellness sphere with science-backed nutritional supplements, meal-replacement shakes, high-performance skincare products, and more.
Selling a variety of products is one thing—but quality is what truly counts. Companies like ConsumerLab—which has recognized USANA's supplements with numerous awards—offer third-party assurance you're purchasing the real deal. Partnerships with trusted organizations go a long way, too, and more professional and Olympic athletes use and trust USANA products than any other nutritional supplement company in the world.
Rest assured that a trusted direct sales company's products are held to a higher standard, and you can confidently choose to partner with them.
Tools of the Trade
Beyond an informative website and shopping experience, elite direct selling companies also provide entrepreneurs with a wealth of resources—along with business and product training—to become successful business owners. Such resources include:
A central hub for company news, tools, and other information.
A resource center with designed social shareables, training files, presentations, and more.
Active social media communities.
Training programs with sensible advice for running a business in compliance with Federal Trade Commission (FTC) regulations.
Market-specific sales and customer service support teams.
Regularly scheduled in-person and online trainings, celebrations, and other events.
A transparent product guarantee and return policy for you and your customers. 
This list is a starting point to keep in mind as you research potential companies.
Flexibility to Earn
It's important that any company you work with offers a compensation plan to match your vision of success. Some companies tier their customers based on how they order, such as one-time purchasers compared to a subscription model. USANA has one type of distributor (Associates) and two customer types (retail customers and Preferred Customers (PCs)). Retail customers are just that—people who shop on USANA.com or through an Associate to purchase products. PCs can qualify to receive a special discount on all the products they purchase.
USANA Associates sell products to qualify to earn compensation from their customers' and team members' purchases. Most Associates earn a modest side income to help pay for the supplements and other products they use to support their active lifestyle. Others put in serious effort to build their customer connections and teams to grow their business into a more substantial earning opportunity.
When you find a potentially good fit, and you're having conversations with your company contacts, be honest and upfront about the amount of time and effort you're planning to invest in your business. See how their compensation plan may work with—or against—what you have in mind.
Culture, Culture, Culture
Whether it's mixing up the latest viral TikTok dance or using trending emojis or hashtags in an Instagram post, the company you choose should have a strong online presence. Active social communities are a fun way to break the ice with interested customers and show relevance in a modern, always-online world.
The internet also lets you peer into trusted direct sales companies from the corporate side. Do people enjoy working there? Do they approve of the leadership? USANA has a commendable 4.2-star rating on Glassdoor, and nearly 100% of employees approve of how CEO Kevin Guest and other executives are navigating the company. The company has also been consistently recognized as a best place to work in the direct selling industry.
Your future customers will search for your company online, so do some sleuthing yourself to see if it makes a good first impression.
Fulfill Your Vision
USANA is one example of many outstanding, ethical direct sales businesses that produce quality products, offer high-level resources and education, and let you earn on your own terms. Now that you have the knowledge to guide you on your quest to find a trusted direct selling company, search for the one that's right for you.
You may also like: Understanding Direct Sales in a Sales Company
Image source: Shutterstock.com