Click here to get this post in PDF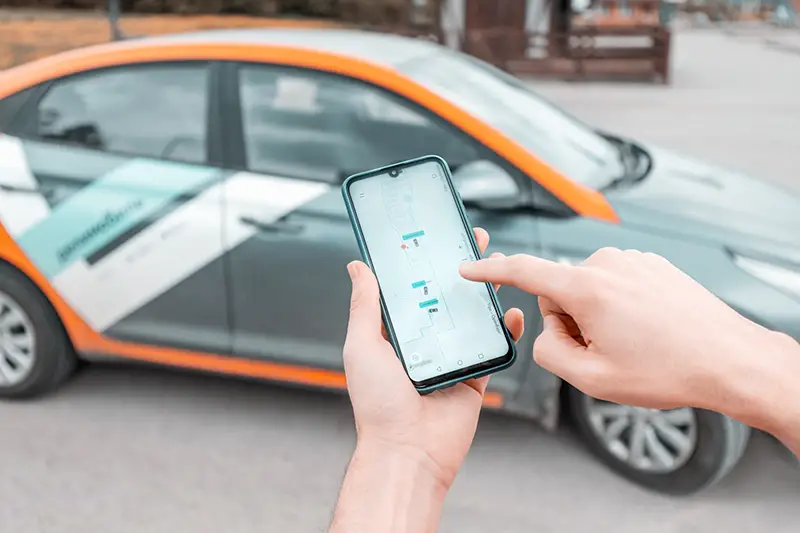 Car rental is a promising and profitable industry that is rapidly developing in many countries around the world. Many entrepreneurs start renting cars in the hopes of making a good profit, attracting as many customers as possible, developing their business, and getting the maximum return from it.
Therefore, many rental services are looking for the most efficient and reliable ways to optimize their business. One of these ways is to use car rental software. Such programs help significantly improve the efficiency of each employee's work and the company as a whole. Thanks to the software, you can automate business processes, establish a system for booking cars, organize payments, systematize accounting and reporting, synchronize the work of all departments, and significantly reduce the impact of the human factor.
In addition, a car rental system allows the company to minimize various risks since you can track the location and technical condition of the cars, form a rating of drivers, access information about fines, or, for example, control the fuel level in each rented car. Therefore, it is not surprising that more and more rental companies are optimizing their business with this effective tool.
What is car rental software?
Car rental software is a set of tools that help business owners manage their operations in the most convenient format possible.
The most significant advantages of car rental management software include:
Savings. By automating many business processes, you can significantly optimize costs. By reducing expenses, you can increase the company's net profit.
Convenience. Most services that deal with specialized software care about maximum customer comfort. You can store all important information in the cloud, use a mobile application, and manage your business in real-time.
Control. Car rental systems also allow you to store and systematize important business documentation, collect reports, manage personnel, and regularly monitor the work of various departments of the company.
Planning. Using car rental software helps company owners to more accurately forecast expenses and revenues, taking into account seasonality, financial risks, and customer needs. This means that you can plan your business activities based on the specifics of your business and market dynamics as a whole.
Risk minimization. Many mistakes in the car rental business are related to the human factor. Such risks can be eliminated by systematizing the customer base, automating booking, connecting a convenient payment system, and other functions that are available in specialized software.
Flexibility. This is another important advantage of using such programs for business. Many developers take into account all customer preferences and strive to offer personalized solutions. You can request the creation of additional software tools for specific company needs or exclude those that you do not need at this stage of business development.
Unlike many general-purpose software programs, this software takes into account the specifics of the car rental business. In addition to accounting, customer base management, and reporting, you will be able to manage rented vehicles, conduct their inventory and maintenance, track the location of transportation, interact with contractors, and create a history for each car and driver-renter.
How much does car rental software cost?
Expenses are an important component in planning any entrepreneurial activity. Therefore, every business owner is interested in obtaining additional benefits for the most optimal price. In the case of car rental management software, the price can depend on several important factors.
Among the parameters that can affect the cost of using specialized software, the following play a special role:
Location. The cost of services from a particular software developer often depends on economic factors that have developed in a certain country or region. Therefore, you can monitor the pricing policies of different operators and find out about the possibility of remote collaboration: this will help you find a developer with the most acceptable cost of services for you.
Set of tools. Every business has individual features, and a universal set of tools is not always appropriate for use by your company. Most services involved in software development are quite flexible: you can order the development of additional tools or refuse from the standard list of services. Obviously, the wider the list of services, the higher their cost.
Market dynamics. The development of the industry and new software products, seasonality, audience needs, inflation, and other global economic factors always affect the pricing policy of any company.
Format. Today, a car rental business owner has a fairly large choice of formats for collaborating with contractors. For example, you can order a whole package of services or subscribe to optimize your expenses. Depending on the format and period of software use, you can forecast such expenses:
One-time expenses. Typically, you will need to pay for the installation of car rental software as a one-time fee. The prices for software implementation vary greatly and can range from a few hundred to two thousand US dollars.
Plans for cars. You can also choose a payment format where the cost is calculated for each car connected to the car rental system. In this case, you will make monthly payments, which on average range from $10 to $15 per vehicle.
Annual subscription. This is one of the most profitable formats for using specialized software in the car rental business. Typically, developers offer attractive discounts for customers who purchase an annual subscription upfront. Currently, the average price for such a package is around $100 to $200.
What does car rental software usually include?
One of the main advantages of specialized software is its multifunctionality. Developers take into account the specifics of the car rental business and constantly improve their products by adding new tools and features.
With the help of such software, you can:
Invoice customers. All accounting will be available in one convenient program, which will help you quickly invoice customers, conduct financial transactions, close deals, and collect reports.
Track car location. Thanks to the connection of the car fleet to the GPS system, you will always know exactly where each rented car is located.
Manage fines. You also have the opportunity to store detailed information about each car, including the history of fines. The software allows you to manage these fines directly from the application.
Checking availability. The system displays the status of each vehicle in the car fleet in real-time, so you can always check if a particular car is available for rental right now.
Managing inventory and maintenance. Developers offer special software tools to help monitor fuel and technical condition of vehicles, allowing you to detect and fix any technical problem in a timely manner.
Tracking expenses. Budget planning becomes much easier, as you will have the opportunity to accurately track not only the overall company expenses, but also the expenses for each individual vehicle.
Managing contract signing. Car rental software often provides the option to use electronic signatures, which significantly simplifies document flow and saves the time of company employees.
Maintaining a customer database. The software helps to systematize information about drivers, establish a booking and payment process, store data about dangerous driving, and set up user identification using the necessary documents.
Conclusion
Multi-functional software plays an important role in almost every business, and car rental companies are no exception. Having quality software can bring numerous advantages to the car rental business.
Specialized programs help optimize business processes, increase the efficiency of all company departments, and reduce costs. The car rental system also improves the quality of customer service and ensures quick response in various situations, whether it is monitoring the condition of the car, booking transportation, invoicing, or organizing documents.
Additionally, the information gathered through software helps to more accurately forecast expenses and plan the company's budget, taking into account the specifics of this industry and the dynamics of the market as a whole. In the future, this will help increase the efficiency of the company's operations and increase its revenue.
You may also like: Essential Considerations Before Starting an Auto Rental Business
Image source: Depositphotos.com