Click here to get this post in PDF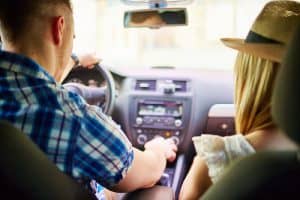 Planning to purchase a car for your business? One of the most affordable ways to get this done is through auto financing.
However, getting your car loan application approved is not as easy as it seems. You have to meet a list of requirements, learn important information, and be aware of the consequences of car ownership. You don't want to jump into a decision without being fully informed because this can lead to frustrations and heartbreak when your application gets rejected.
Education is the key when applying for car loans. Implement the following six tips to ensure the fast approval of your application.
Determine your budget
Before looking into different cars you can purchase, it is crucial that you set a budget. Determine exactly how much you can afford. Make sure that your monthly payments are in line with your financial goals.
In addition to monthly payments, consider the required down payment as well. Basically, if your down payment is high, you will have smaller monthly payments. Furthermore, take into account the upcoming new car costs, such as regular car maintenance, vehicle registration, and insurance.
With these different expenses in mind, you must save up for your down payment to get your car loan application approved quickly. A great place to start is a down payment of at least 20 percent.
Manage your credit
Aside from your income, your credit is also a huge determining factor when it comes to the approval of your car loan application. This refers to your history of borrowing from other lenders. Unsettled credit or history of delayed payments are red flags for loan providers. Meanwhile, a good credit score can hasten the application process. In fact, you may even be offered a lower interest rate.
So before applying for a car loan, you must review your credit report first. Read through it carefully, and if there are errors, make sure to fix these immediately to prevent these from lowering your credit score.
If you still have a low credit score, don't panic! Your car loan application can still be approved. However, you may be offered a higher interest rate. The only way to prevent this is to improve your credit score before submitting your loan application form.
Be aware of the car loan requirements
Not all lenders have the same car loan requirements. So if you are considering submitting your application to different lenders, find time to do research on the requirements of each loan provider. Learning what is required of you will help you determine if you still have work to do.  It is also important to note that for every application you submit to different lenders, they will make an enquiry on your credit file.
Be honest about your financial information
Provide only truthful financial details. Do not lie or inflate your income because the lenders will double-check such pieces of information.
Even a single erroneous detail can get your loan application rejected. This will also hurt the possibilities of loan approval in the future. You can even end up dealing with legal disputes, especially if you can't make monthly payments on time while being fraudulent with your financial details.
So be sure that all the details you put in your loan application and the documents you have submitted are accurate and correct to your best knowledge.
Get pre-approved
This may seem like an additional step to an already lengthy car loan application process, but this is a great way to start the car purchase process. This will also make the negotiation a lot easier and help you stay within your budget. In other words, it will prevent you from getting a car with a price that's above your pay grade.
Get professional help
Similar to outsourcing accounting and bookkeeping services to ensure the profitable success of your organization, working with finance experts can also help speed up your car loan application process.
These professionals have extensive knowledge about the relevant procedures as well as a network of reputable lenders. By applying through these car loan service providers, you will have access to lenders you wouldn't have known about had you chosen to apply by yourself. This ensures that you work with a lender that offers the best deal overall.
By implementing these tips, you will be ready to make a well-informed financial decision when applying for a car loan. Most importantly, this can get your car loan application approved quickly and with the least amount of hassle.
About the Author
Rob Chaloner is the Founder and Managing Director of Stratton, and is passionate about smarter ways to buy and finance cars. With Stratton, he's working to help Australian buyers disrupt the traditional car buying, financing and insurance markets through smarter products and online services.