Click here to get this post in PDF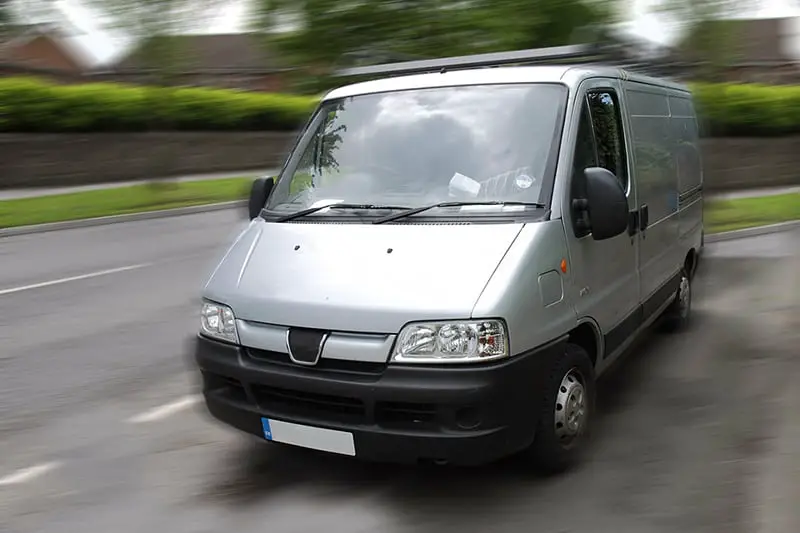 If you need to buy a vehicle for your delivery services, a used van might be a great option. By buying a second-hand car of a few years you can avoid depreciation costs while keeping new technologies, quite a low mileage and its good overall condition.
However, there are some steps you should take to avoid making a purchase that you'd later regret. Some sellers are more scrupulous than others, so it really is important to do your research to avoid being caught out. Read on for six of the most important steps to take for finding a reliable vehicle for your business without leaving you out of pocket later on.
1. Make sure the seller is reliable
It's much less risky to buy a second-hand vehicle from a dealership than a private seller. The dealer should also belong to a trade association and follow a customer-friendly code of practice. If they claim to be part of a trade association, you can make checks yourself to verify this. Dealers are legally obliged to adhere to more rules and regulations than private sellers.
2. Run an HPI check
An HPI check is also called a full logbook loan check. This will tell you if the vehicle has ever been reported stolen, has been written-off or if there is finance remaining on it. You can also run checks through the DVLA including private history and MOT checks which tell you whether the paperwork you're shown is genuine.
If there is finance outstanding on the car, it could be taken away from you without prior notice. Don't purchase the car if the seller or dealer can't show you the V5 registration document. Don't simply accept a photocopy. Make sure the VIN number found inside the car is also present on the documentation.
3. Check the car thoroughly
It's best to take a look at the car in dry, light conditions so faults that you haven't been told about cannot be easily masked. Check each part of the vehicle, including seatbelts, headlights, tyres and everything else. If you don't feel confident when carrying out these checks, take a more experienced friend or family member with you. Always go for a test drive.
Driving the car can give you a feel of its quality. Especially if you're going to haul heavy deliveries for your hotshot delivery company, you have to be sure that the car can withstand both the terrain you intend to drive on, as well as the load it's going to carry. If you're going to be the primary driver of the delivery vehicle, you'll want to ensure that you stay comfortable even during long working hours.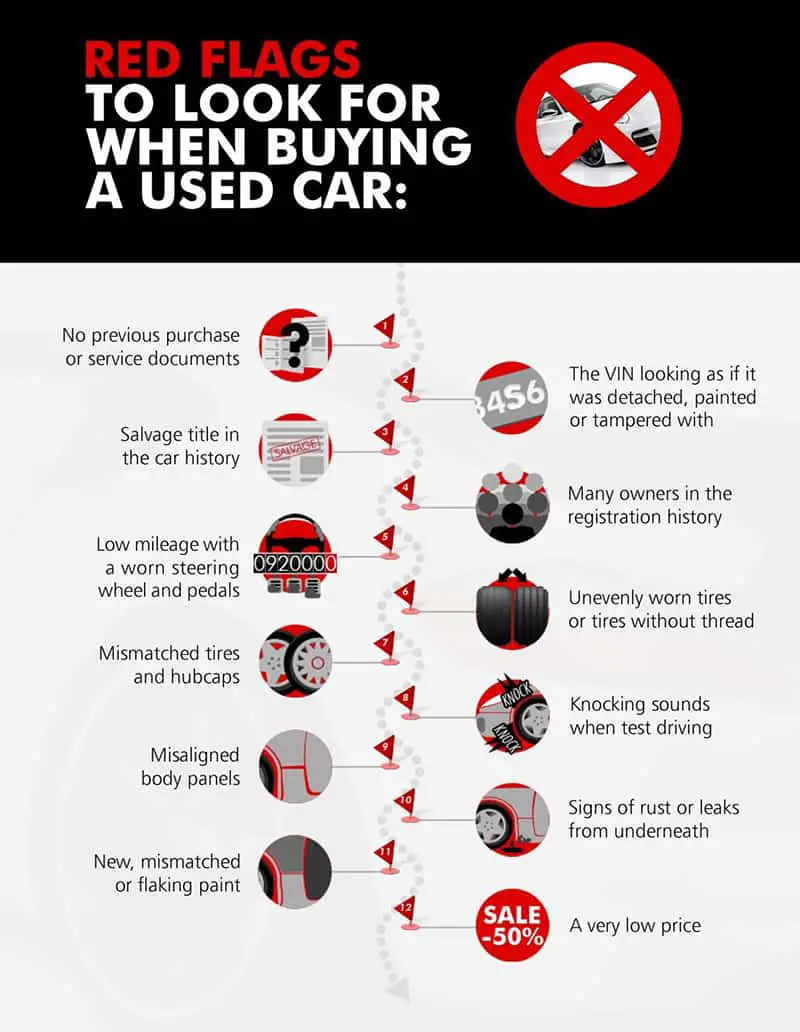 4. Does the mileage seem genuine?
If the mileage seems unrealistically low and you are not given a good reason for this, it may be best to walk away. The average vehicle clocks up around 10,000 miles each year. The more miles the vehicle has on the clock, the more likely it will be that you'll need to fork out for costly repairs in the near future.
5. Be wary of 'title washing'
Title washed cars are those that have been written off by insurance companies but have been subjected to repairs and marketed as if they have a clean history. Even though the cars may be deemed roadworthy, they are likely to cause you problems further down the line and may not last for very long. You can find out whether a car has been in an accident or sustained serious damage by looking up its VIN number.
6. Avoid 'sold as seen' vehicles
If a car is 'sold as seen', the chances of it needing various expensive repairs will be very high. Don't hand over your cash until you have a clear understanding of the conditions attached to the purchase.
7. Is the car fit for the road?
Dealers are not legally permitted to sell you a vehicle that is not fit for purpose. The vehicle needs to match its description and be of reasonable quality. If this turns out not to be the case, you have the right to a refund, replacement or repair. This is another way it makes so much more sense to purchase your car from a dealer as opposed to a private seller.
A good way you can ensure a good purchase is to make a list of the various makes and models that are available. Each one will have specifications that can guide you to the vehicle that best suits its intended purpose.
These specifications should include features such as the horsepower, transmission type, cubic feet per gallon, curb weight, torque, transfer-case type, clutch type, as well as all of the other options that are available on the vehicle you're interested in.
You'll also need to know about safety features the vehicle has. These will help you determine the car's overall road fitness, or else your business might fail. Remember that your delivery business is very reliant on one important aspect to make it work well: the delivery vehicle itself.
Final Word
Finding the right vehicle for your delivery service can be a little overwhelming. You want to choose the best car for you. If you're buying a used vehicle, you may be inundated with hundreds of cars to choose from. If you buy a brand-new one, there's the hefty cost associated with it that might pressure you even more to come up with the right decision. These steps, however, are a good start to help you in making that decision. That way, you can avoid buying a vehicle that'll only end up being a regrettable purchase.
You may also like: 6 Car Loan Application Tips for Fast Approval
Image source: Pixabay.com