Click here to get this post in PDF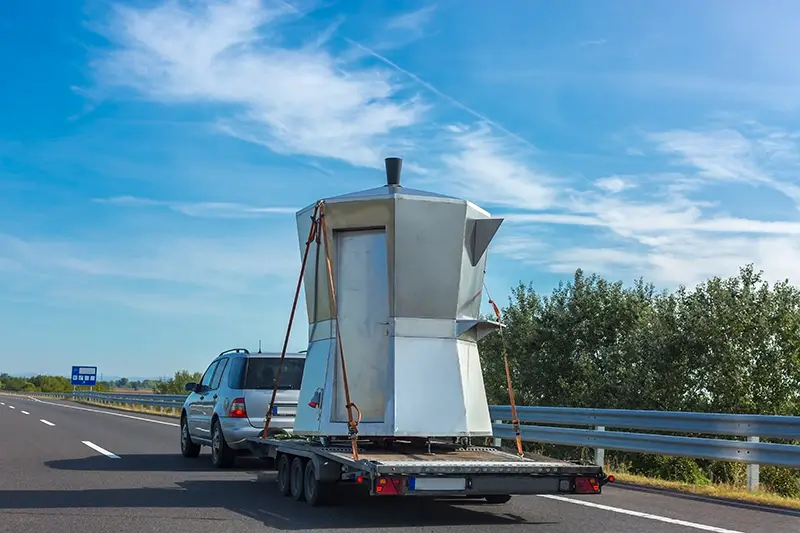 If you're running a business, it involves juggling several tasks and making investments to ensure seamless and efficient operations. One of the investments worth considering is a utility trailer.
It's said that most businesses find it challenging to move goods from one location to the next. This raises the need for more efficient transportation. If this applies to your business, a utility trailer may be worth considering. 
What Is A Utility Trailer?  
A utility trailer is an unpowered vehicle with wheels that a truck or car pulls or tows via a towing hitch. Generally, it has an open flatbed rather than an enclosed space. 
The trailer attaches to a vehicle with enough towing power to handle the weight load. Due to this, you're likely to find a trailer attached to a truck. Most trailers are equipped with functioning brake lights and license plates.  
Today, utility trailers are available in various lengths, styles, widths, and load capacities. Utility trailers are considered must-haves for construction companies and businesses that haul heavy equipment and large objects.  
A utility trailer offers several benefits. First, it makes it convenient to load cargo onto one since there's no doorway or ceiling to worry about. Plus, utility trailers weigh less due to their minimalistic design, allowing easier towing that'll not affect your vehicle's fuel efficiency. Lastly, the trailer upkeep is easier since there's less material to scrutinize and clean. 
Reasons Why Businesses Should Invest In A Utility Trailer 
A utility trailer is a general, all-purpose vehicle that's highly versatile for hauling heavy or bulky equipment and valuable cargo from one location to another. It has several uses in various businesses, such as construction, movers, event organizers, landscaping, and many more. 
If you still need to decide whether or not to invest in a utility trailer, here are several advantages of having one for your business. 
1. Versatile  
A utility trailer is valued for its versatility. You can load several goods from one location to another, tow immovable vehicles, carry heavy equipment, and many more. 
Aside from allowing easy transport, a utility trailer can also function as extra storage space that holds items, especially for businesses with space constraints.   
For example, if used in a landscaping business, a utility trailer with the right size and load capacity can hold several equipment and tools for the job. Generally, everything is available for the landscaping job.  
Another scenario is in the moving industry. A utility trailer may be suitable for hauling large pieces of furniture with irregular shapes. The open space of the trailer makes it convenient to accommodate these types of objects for transport.  
2. Low Maintenance  
A common misconception about trailers is that they require time and effort to keep them in optimum condition. It's time to change that mindset since utility trailers only require minimal maintenance tasks due to their simple structural design. 
Most trailers are made with fewer parts than other kinds, making maintenance easy. Additionally, the trailers are built to last. Most are manufactured in metal, a durable material capable of enduring constant wear and tear. 
Despite the durability, it's still crucial to perform basic upkeeping tasks to the utility trailer to ensure safety. This includes cleaning, oiling the wheel bearings, and assessing the air pressure of the wheels.  
3. Cost-Effective  
A utility trailer is affordable compared to other trailers and can be used repeatedly for various tasks. Most utility trailers can be readily customized to the specific needs of your business, such as providing extra storage space or being equipped with toolboxes to hold an array of equipment and devices. If you're planning on starting a transportation business, you can consider several options, such as boat or livestock transportation. 
4. Safe Transport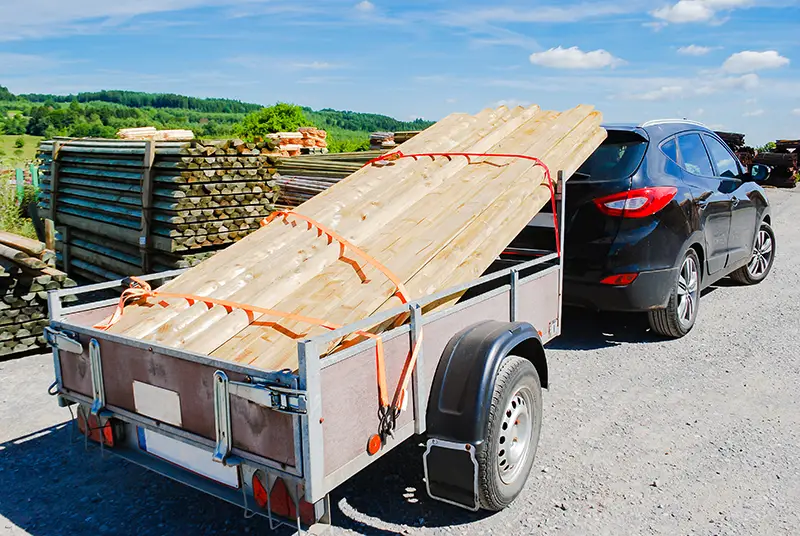 Investing in a utility trailer is a good way to ensure the safe transport of your goods. Depending on the model you plan on investing in, most are equipped with an array of protective features, including lights, brakes, and reflectors, to name a few. Additional features that cater to the specific needs of your business can boost safety by improving visibility when on the road.  
Additionally, many utility trailers have a hitch lock that attaches them securely to any vehicle, preventing possible theft and unauthorized use. 
 Final Thoughts 
When it comes to improving business operations, a utility trailer may be a worthy investment, especially for those who transport or handle heavy goods, machinery, and equipment. Depending on the nature of your business, having one on hand will be useful in several ways. Consider it a way to significantly increase productivity and efficiency by streamlining daily tasks.
You may also like: Why A Mini Excavator Is A Fantastic Piece Of Machinery For A Landscape Gardener
Image source: AdobeStock