Click here to get this post in PDF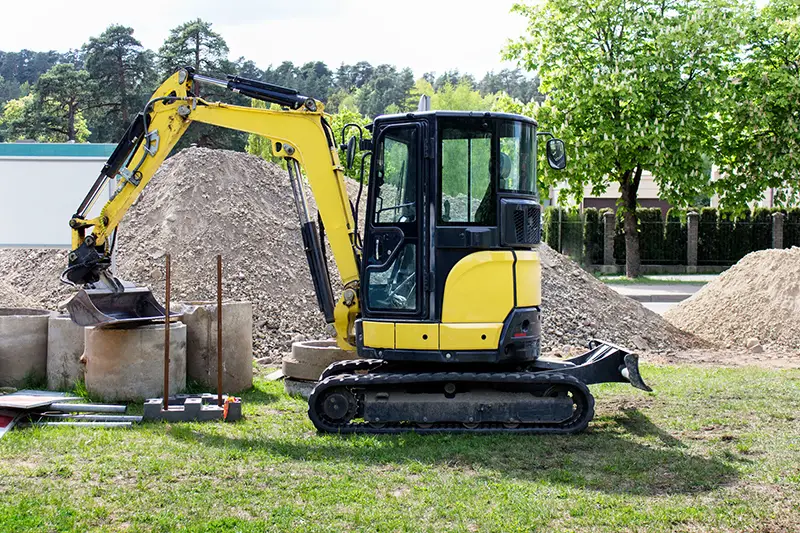 You're sitting back with pride after completing a job well done, sure that it will lead to greater things. Your landscape gardener business has taken off far greater than you could have dreamed of after starting out alone, desperate to be your own boss.
Getting the contract for the job you have just completed could be the one that propels you to greater heights after removing and replacing trees and then preparing for a pool and sauna installation for your wealthy client. All are managed by your decision to purchase a mini excavator. 
A vehicle you could trust
Buying a mini excavator from a fantastic company that is a dealer for John Deere, the world's leading name in such vehicles for the land, ensures that you had the best machinery possible for the tasks and new that you were getting full service and assistance at any time from a professional support team. Parts if required, will be no problem going forward, which means your investment will pay dividends for many years to come.
So easy to use
You must admit to having been slightly concerned when spending the money, but you were immediately put at ease when you saw just how easy the mini excavator was to use once you had taken the precaution of a small dummy run before the big job. You got the hang of it in no time at all, which will save you immeasurable time going forward. Looking back, you are so happy that you found ways to build up your self confidence and drive when you wavered whether to start up the business.
Fantastic for what you required
Your vehicle was perfect for the task it was required for, with excellent manoeuvrability, which is ideal in the large garden you worked on with its undulations and shrubbery. Compared to larger excavators, which you did consider, the positioning time was far less, which backed up the advice given to you by the expert sales team.
It was easy to get into those tight corners you initially worried about, which would most certainly have been unsuitable for larger models. The multi-functionality of your vehicle allows it to fix various attachments to it, making it more than just an average excavator. And when the digging work was completed, your machine had left minimal damage to repair.
To get your excavator to the house you were working on, you hired a trailer, which was no fuss or bothers. It was certainly a lot easier than the carry-on a larger vehicle would have entailed. Once at the other end, its agility made it easy to get on site ready to start the works in no time at all, allowing you and one of the lads a chance to head off and hire a tennis court for an afternoon.
To conclude
A mini excavator is a perfect tool for a myriad of tasks, especially those where access might be tight, requiring an agile and versatile piece of machinery.
You may also like: Excavation Services 101: How Can They Reshape Your Land
Image source: Depositphotos.com