Click here to get this post in PDF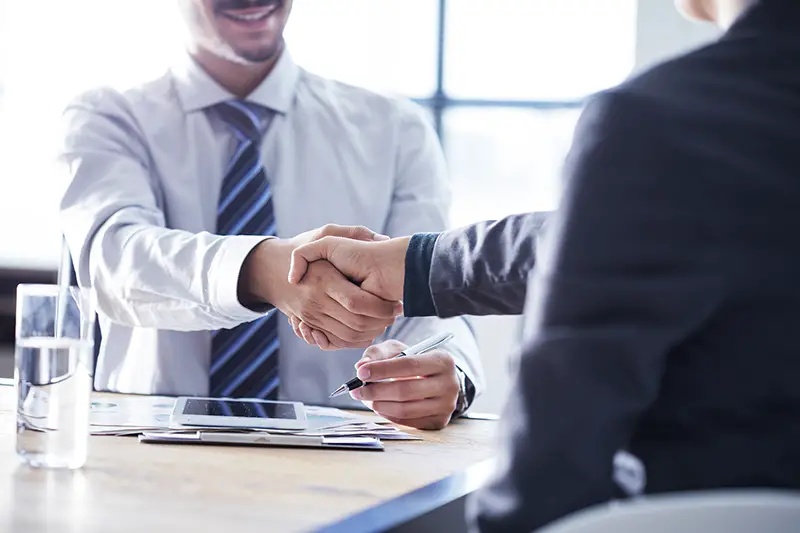 You are a successful entrepreneur. Started small and has grown considerably. The business thrives on you, great assignments and work are an important part of your life. Business success is obviously great and entrepreneurship is your passion. But there are also dangers lurking, dangers that you have little or no control over yourself. Think of incapacity for work due to illness or an accident. Or liability of you and/or your company due to a mistake by one of your employees.
When we think of business risks, we often think of investments, does the investment in new machines or a new website pay off? And is it wise to increase the budgets for online marketing or is the risk of losing money too great? But we often forget other very important risks for the company. Risks that are not based on a direct decision. However, you can cover yourself and your company very well for this by taking out insurance.
Below we discuss 2 important insurance policies, disability insurance and liability insurance for companies.
The occupational disability insurance
As an entrepreneur, you are the most important link within your company. Whether you have a sole proprietorship or a large enterprise with several employees. If you drop out as an entrepreneur, this will have direct negative consequences for your company and therefore also for turnover and profit and your income!
Suppose you are injured in a single-vehicle traffic accident and you are left with neck complaints. After a whiplash symptoms test, it appears that you have whiplash (Dutch: whiplash symptomen). The result is a long recovery time and because of whiplash complaints, the company is suffering
If you are an independent entrepreneur without staff, your company will stop immediately. This means no sales, no profit, and no income. You can then hire a replacement, but this costs a lot of money. There may be turnover, but no or very little profit and therefore no income! So if you fail as an entrepreneur without staff, you have a big problem.
With disability insurance, you ensure that you always have an income in the event of illness or injury due to an accident. Even though there is no turnover and no profit, there is income! It is therefore advisable as an entrepreneur to take out occupational disability insurance. You can opt for an insurance policy that pays out a fixed amount or a more tailor-made insurance policy that reimburses the actual loss of income.
Liability insurance
As an employer, you are liable for mistakes made by your employees. You can also be liable for, among other things, damage that your products cause to someone else. This damage can be enormous. Because personal injury can include damage due to incapacity for work. But medical costs, travel costs, and other costs incurred also fall under personal injury. In addition, a personal injury victim is entitled to compensation for damages.
If you are insured against liability for, among other things, mistakes by your employees, you can simply forward the liability statement received from a personal injury lawyer ((Dutch: letselschade advocaat)) to your liability insurer. This will then handle the personal injury claim and reimburse the personal injury if applicable. Because personal injury compensation can be enormous, it is very wise to take out liability insurance.
You may also like: Protect Your Business with Tradesman Insurance
Image source: Shutterstock.com